Athenaeum Location
Print Newsletter
April 19, 1993
Vol. 08, No. 10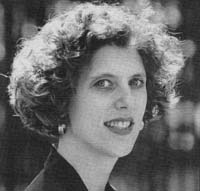 Reflections on the Overworked American
JULIET SCHOR
MONDAY, APRIL 19, 1993
The Athenaeum is proud to present economist Dr. Juliet Schor. Dr. Schor is a professor at Harvard University and staff consultant for Z magazine. She has lectured and written widely on a variety of issues of economic interest. Currently, she is completing a new book The Decline of Leisure Time (1993), which chronicles the rising overwork of the American population. Dr. Schor also is the author (with Daniel Cantor) of the controversial Tunnel Vision: Labor, the World Economy and Central America (1987), which exposes the origins and motivations of the AFL-CIO's foreign policy. She was the founding member of the South End Press and the Center for Popular Economics.

Dr. Schor received a BA degree from Wesleyan University and PhD in economics from the University of Massachusetts. Before joining Harvard's faculty in 1984, she taught at Barnard College and Columbia University. Her honors include the Distinguished Teacher Award at the University of Massachusetts and the Brookings Research Fellowship in Economic Studies in the year 1980-81.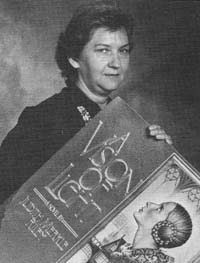 Women's Roles in Medieval Times
JUDITH MERKLE
TUESDAY, APRIL 20, 1993 12:15 p.m.
Novelist and professor of government at CMC, Judith Merkle has been fascinated by the medieval era since her adolescence. Although her professional career has taken her into other byways, it has never lessened her long and intense interest in the fourteenth century.

Professor Merkle's first novel, A Vision of Light, published in 1989, challenges all of our notions about women's roles in the medieval era. Her subsequent novels, In Pursuit of the Green Lion (1990) and upcoming The Oracle Glass, have also received great critical acclaim.

Ms. Merkle earned both her B.A. and Ph.D. from University of California, Berkeley, taking time out for the AM at Harvard University.

This is a wonderful opportunity for lunchtime conversation with CMC's own popular professor/novelist.

Lunch is served at 11:45 a.m. Professor Merkle speaks at 12:15 p.m.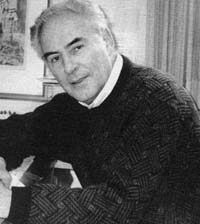 Holocaust Commemoration
LAWRENCE LANGER
WEDNESDAY APRIL 21, 1993
As part of its Holocaust commemoration, the Athenaeum presents Dr. Lawrence L. Langer. Dr. Langer will provide us with a videotape presentation of survivor testimony, along with his own commentary.

Dr. Langer is a professor of English and holds the Alumnae Endowed Chair at Simmons College. He also has lectured or been a fellow at Yale University, the University of Connecticut, and Harvard University. Some of his books include Holocaust Testimonies: The Ruins of Memory (1991), Visions of Survival: The Holocaust and the Human Spirit (1982), and The Age of Atrocity: Death in Modern Literature (1978). In addition to books. Dr. Langer has written many chapters and articles on a variety of subjects.

Please join us for what will prove to be a very moving presentation.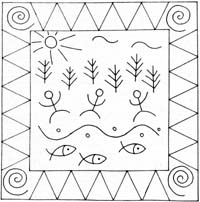 EARTH DAY SYMPOSIUM
WARD ELLIOT
DAN GUTHRIE P'83
ROBERT FELDMETH
ROBERT PINNELL
THURSDAY, APRIL 22, 1993 12:15 p.m.
Earth Day was created by Denis Hayes in 1973 to increase awareness of global environmental problems. In recognition of the 20th anniversary of this historic event, ASCMC would like to invite you to join local experts in a discussion of urgent problems facing us today.

Four professors will give brief introductions and then break into smaller groups according to interests. Ward Elliott, professor of government, will lead a discussion on overpopulation. Keck science professors Dan Guthrie, Robert Feidmeth, and Robert Pinnell will direct discussions on endangered species, water pollution, and ozone depletion, respectively.

Don't miss this opportunity to be an active part of one of the Earth Week events here at CMC. Share your knowledge and opinions on these topics with other concerned students. Perhaps through stimulating discussions we can find a way to work through these pressing environmental problems - before it's too late.

Lunch is served at 11:45 a.m. The discussion begins at 12:15 p.m.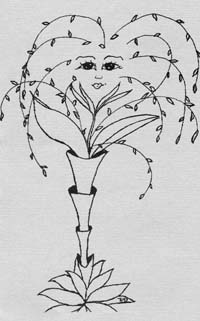 CMC Senior Art Show
TONYA HAMMOND '93
THURSDAY, APRIL 22, 1993 7:00 p.m.
The art of CMC senior Tonya Hammond '93 will be displayed at an opening reception in the Security Pacific room at the Athenaeum. Ms. Hammond is a double major in history and studio art, and her show is a combination of painting and ceramic works. The paintings fuse portraiture and semi-photo realism to produce a unique effect. The ceramic pieces are both sculptures and beaded necklaces.

Refreshments will be served beginning at 7:00 p.m. and reservations are not required. You won't want to miss this gala event!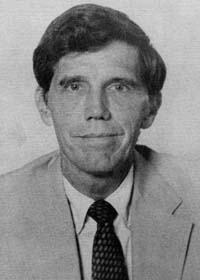 Report from Somalia and a Look to the Future
ROBERT OAKLEY
TUESDAY, APRIL 27, 1993 4:00 p.m., MARY PICKFORD AUDITORIUM
With three decades of global diplomatic experience, Ambassador Robert Oakley is the troubleshooter U.S. presidents have relied on when America's role in calming world hot spots called for the greatest skill.

The most recent example came when President George Bush asked Ambassador Oakley to serve as U.S. Special Envoy to Somalia in an effort to save the African nation from starvation and chaos.

Ambassador Oakley was already nationally known as a skilled diplomat as a result of his three years as U.S. Ambassador to Pakistan during the time that the Mujahideen fought the Soviet-installed regime in Afghanistan.

He had also served previously as U.S. Ambassador to Zaire and to Somalia, so was certainly no stranger to Africa. Other overseas postings included Sudan, Ivory Coast, Vietnam, Paris, and strife-torn Beirut.

Ambassador Oakley is a fellow of the Carnegie Endowment for International Peace and a recipient of several high awards for his service to the country.

Ambassador Oakley speaks at 4:00 p.m. in Mary Pickford Auditorium.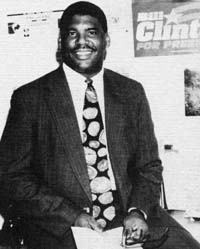 From Inside the Clinton Campaign
TIMOTHY WRIGHT III '77
TUESDAY, APRIL 27, 1993
What was it like to work on Bill Clinton's presidential campaign? Find out from CMC alumnus Tim Wright, who served as domestic policy director to the campaign.

After the election, Mr. Wright served on the Clinton transition team as chief policy specialist for the Health and Human Services Cluster, which included the Department of Health and Human Services, the Department of Housing and Urban Development, and the Department of Veterans' Affairs. Additionally, he led the confirmation team for Henry Cisneros as secretary of Housing and Urban Development.

Mr. Wright is an expert in urban economic development. In Chicago, he has served as Commissioner of Economic Development, where he was responsible for the formulation of economic development policy, programming project development and implementation. He also pioneered Chicago's Minority Leveraged Buyout Program, a program supporting the acquisition of industrial companies by qualified minority entrepreneurs. Currently, Mr. Wright is Of Counsel to the Chicago-based law firm of Sachnoff & Weaver, Ltd.

Mr. Wright graduated from CMC in 1977 with dual degrees in economics and political science. He also holds a JD from UCLA Law School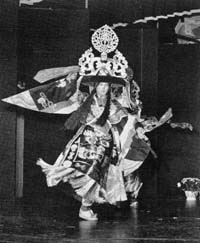 Sacred Earth and Healing Rituals of Tibet
GADEN SHARTSE MONKS OF TIBET
WEDNESDAY, APRIL 28, 1993
The Gaden Shartse Monks of Tibet, living in exile in southern India, have embarked on a second world tour. Eleven monks will perform their 600 year old sacred healing chants, Buddhist monastic debates, and Tibetan cultural dances. Their presentation includes explanation and translation by Ven. Cheme Tsering. Professor Cynthia Humes is sponsoring this visit by the monks, and they will also attend her class "World of Buddism" Wednesday afternoon.

Guided by His Holiness the Dalai Lama, temporal and spiritual leader of the Tibetan people and Nobel Peace Laureate in 1989, Gaden Shartse monastic college was reestablished in India after the occupation of Tibet by Communist China. Gaden is recognized for being one of the foremost centers of education in all aspects of Tibetan Buddhism and was the third largest center for learning in Tibet until 1959.

Please join us for what promises to be an enriching cultural and learning experience.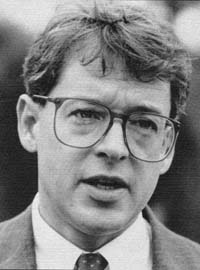 The NAMES Project Aids Memorial Quilt
CLEVE JONES
THURSDAY, APRIL 29, 1993
Cleve Jones founded the NAMES Project AIDS Memorial Quilt in 1986 after AIDS took the life of a close friend. The quilt, with almost two thousand panels, was first displayed on the Capitol Mall in Washington, D.C., on October 11, 1987. The quilt now has more than twenty thousand panels, each dedicated in remembrance of a loved one who has died of AIDS. The goals of the NAMES Project is to bring a human element to the statistics behind AIDS and to increase awareness of HIV and AIDS.

In the early 1970s, Mr. Jones worked for Harvey Milk, the city supervisor of San Francisco and one of the first openly gay elected officials. He has since worked for state Assemblyman Leo McCarthy and as an assistant to Art Agnos, then the mayor of San Francisco. He also served as an elected member of the San Francisco County Democratic Central Committee. In 1982, Mr. Jones helped to create the San Francisco AIDS Foundation, one of the first organizations established in the United States in response to the AIDS epidemic.

The NAMES Project AIDS Memorial Quilt will be exhibited for general viewing in McKenna Auditorium and the Athenaeum from 9 a.m. to 8 p.m. on Friday, April 30, and from 10 a.m. to 6 p.m. on Saturday and Sunday, May 1 and 2. Mr. Jones speaks Thursday, April 29.
NEW STUDENT FELLOWS SELECTED
The Marian Miner Cook Athenaeum is pleased to announce the selection of the new Fellows for 1993-1994. Congratulations to Carol Bien-Willner and Henry Taylor, class of 1994.