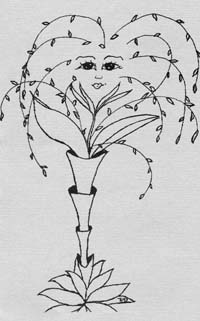 CMC Senior Art Show
TONYA HAMMOND '93
THURSDAY, APRIL 22, 1993 7:00 p.m.
The art of CMC senior Tonya Hammond '93 will be displayed at an opening reception in the Security Pacific room at the Athenaeum. Ms. Hammond is a double major in history and studio art, and her show is a combination of painting and ceramic works. The paintings fuse portraiture and semi-photo realism to produce a unique effect. The ceramic pieces are both sculptures and beaded necklaces.

Refreshments will be served beginning at 7:00 p.m. and reservations are not required. You won't want to miss this gala event!