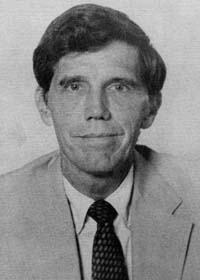 Report from Somalia and a Look to the Future
ROBERT OAKLEY
TUESDAY, APRIL 27, 1993 4:00 p.m., MARY PICKFORD AUDITORIUM
With three decades of global diplomatic experience, Ambassador Robert Oakley is the troubleshooter U.S. presidents have relied on when America's role in calming world hot spots called for the greatest skill.

The most recent example came when President George Bush asked Ambassador Oakley to serve as U.S. Special Envoy to Somalia in an effort to save the African nation from starvation and chaos.

Ambassador Oakley was already nationally known as a skilled diplomat as a result of his three years as U.S. Ambassador to Pakistan during the time that the Mujahideen fought the Soviet-installed regime in Afghanistan.

He had also served previously as U.S. Ambassador to Zaire and to Somalia, so was certainly no stranger to Africa. Other overseas postings included Sudan, Ivory Coast, Vietnam, Paris, and strife-torn Beirut.

Ambassador Oakley is a fellow of the Carnegie Endowment for International Peace and a recipient of several high awards for his service to the country.

Ambassador Oakley speaks at 4:00 p.m. in Mary Pickford Auditorium.