Athenaeum Location
Print Newsletter
September 13, 1993
Vol. 09, No. 01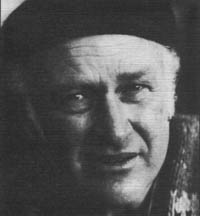 The Legacy of Wallace Stegner
KEN KESEY
TUESDAY, SEPTEMBER 14, 1993
In 1960 Ken Kesey arrived at Stanford as a student in Wallace Stegner's writing class. He had been a theater arts major at the University of Oregon and a state wrestling champion before receiving a Woodrow Wilson Fellowship to study writing at Stanford. While at Stanford he wrote a novel that has become an American masterpiece, One Flew Over the Cuckoo's Nest (1962). Kesey worked with Wallace Stegner, Malcolm Cowley, and Frank O'Connor. Stegner and Kesey had a powerful and tempestuous relationship. Kesey's classmates included Larry McMurtry and Robert Stone, who also went on to become major American novelists.

By 1964 Kesey had published his second novel, Sometimes A Great Notion, regarded by many as his best work. He was 26. Within the year, Kesey and a group of his friends from Stanford and Oregon known as "The Merry Pranksters" transformed a schoolbus from yellow to day-glow rainbow, dubbed it "Furthur," and headed on a tour around the United States. The controversial, psychedelic quest for expanded consciousness became the subject of Tom Wolfe's bestseller The Electric Cool Aid Acid Test (1987).

Kesey retreated to his farm in Oregon in the 1970s where he wrote another novel, Demon Box (1987), and a collection of essays about the bus tour, Ken Kesey's Garage Sale (1973). Recently, Kesey has returned to the novel with Sailor Song (1992) and a work soon to be published about the legendary Pendleton Rodeo, co-authored with fellow prankster Ken Babbs.

In 1992 Ken Kesey was the CMC commencement speaker. Kesey returns to CMC to reflect on his experiences as a student writer. And this time he's bringing The Bus. Kesey and his pranksters have taken their new play, Twister (1994), on the road. Kesey calls it "an apocalyptic ritual reality in four acts," which draws on legends of the Wizard of Oz, Frankenstein, and Elvis Presley. It will be performed at the Grove Theater in Upland on Wednesday, September 15 at 8:00 p.m.

Mr. Kesey's presentation will be held in McKenna Auditorium and is open to all without charge. Due to the popularity of this event, the dinner at the Athenaeum before the program is open to CMC persons only.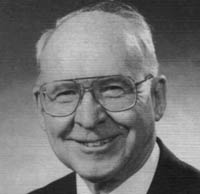 Fascism in Italy: Origins and Ideology
CHARLES DELZELL
MONDAY, SEPTEMBER 20, 1993
Recent news accounts have, with disconcerting frequency and in unsettling detail, provided all to many indications that Fascism never completely died out. When we read or hear of wilderness communes that serve as havens for (nominally Christian) white supremacists, or of the marauding of gangs of youths (American and European) who carry out their often violent-always hateful-demonstrations in the name of "national pride," we have more evidence than we need that the monster that is Fascism has survived all of the world's best attempts to eradicate it.

Of what was Fascism born? How and why does it endure? To discover the answers to these questions and to provide insight into the issues surrounding them, Dr. Myra Moss, professor of philosophy at CMC and Associate director of the Family of Benjamin Z. Gould Center for Humanistic Studies, has devoted an academic seminar and supporting Athenaeum speakers series to examining the ideological roots and current manifestations; of 20th-century European Fascism. Charles F. Delzell will deliver the first in a series of five presentations on the origins of one of our century's most baneful threats to basic human rights and liberties.

Professor Delzell, adjunct professor of history at Vanderbilt University, first won recognition as a pioneer in the study of European resistance movements with the 1961 publication of his Mussolini's Enemies. He has received many awards and citations over a distinguished career of teaching and writing on complex historical problems, particularly those related to the beginnings and early ascendancy of Italian Fascism.

We look forward to your joining us for what promises to be a most enlightening presentation on issues that continue to have profound and far-reaching implications.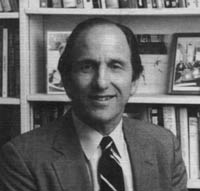 The Political Struggle Over National Health Care Reform: Making Sense of It
THEODORE MARMOR
TUESDAY, SEPTEMBER 21, 1993
"Most Americans, it is now clear, regard health care as a right of citizenship not a privilege of wealth."

For the past thirty years, Professor Theodore R. Marmor, a professor of public policy and management at Yale School of Organization and Management, has been involved in the national debate over Medicare and health care issues. He feels that acceptable health care reform will have to draw upon elements of all the major proposals that are currently set out against one another. His studies have also led him in extensive research of the Canadian National Health Insurance policy.

Professor Marmor received his BA from Harvard in American history and literature. He remained at Harvard and in 1966 earned his doctorate in politics and history. He has been a professor at University of Minnesota, University of Wisconsin, University of Chicago, and is currently a professor at Yale University. He has received several awards, including the Flinn Foundation Distinguished Scholar in Health Care Management and Policy, as well as being honored for the "best health article" by Policy Studies Annual.

Professor Marmor was also the editor of the Journal of Health Policy, Politics and Law, and has written articles for the Wall Street Journal, the Washington Post and The Financial Times, among others. Professor Marmor has also written eight books on subjects such as Medicare, poverty, and health care. His most recent book is America's Misunderstood Welfare State: Persistent Myths, Continuing Realities (1990).

As the first speaker in the Athenaeum series "Health Care: Hope and Reality" Theodore Marmor will provide insight into this complex issue.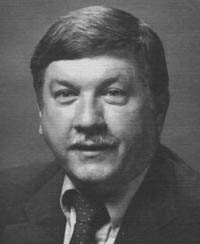 Signs of Disorder: Peasant Uprisings in Traditional and Contemporary China
FREDERIC WAKEMAN
WEDNESDAY, SEPTEMBER 22, 1993
China has a centuries long tradition of peasant upheaval and collective action. How has this influenced the modern forms of protest and dissent the world has witnessed in recent years? What does this say about the potential of peasants as actor agents throughout the modern industrialized world?

Dr. Frederic Wakeman, director of the Institute of East Asian Studies, U.C. Berkeley, will try to relate past to present and offer some insight on recent political upheavals in China.

Professor Wakeman, one of the most distinguished China scholars in the country, has been pivotal in promoting Chinese studies and scholarly exchange with the People's Republic of China. He served as educational advisor for the U.S. negotiating team in 1978 and became the first area scholar to serve as president of the Social Science Research Council. In 1992 he was elected president of the American Historical Association.

Among his most well-known works are a monograph titled Strangers at the Gate: Social Disorder in South China, 1839-1861 (1966) and an intellectual biography of Mao Tse-tung titled History and Will: Philosophical Perspectives of Mao Tse-Tung's Thought (1973). His most recent work is focused on Shanghai and the Shanghai police.

Please join us for an evening which presents the opportunity to learn more about a part of the world that for many, until now, has seemed remote and obscure.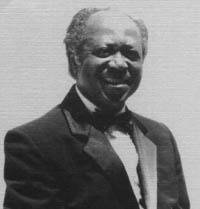 Jazz: The Breath of God
JUNIUS COURTNEY, trumpet
NAT COURTNEY, drums
TERRY HILLARD, bass
GEORGE SPENCER, saxophone
THURSDAY, SEPTEMBER 23, 1993
"It is my honest belief that the sound of the voice of God was as the sound of music, that is the harmonies of the birds, the rhythmic pounding of the heart of living creations, the sound of the water against land, and the climactic peak of the hills and mountains. All give birth to musical sounds that amalgamated jazz in its earliest form."

Junius "Baron" Courtney conveys his spiritual connection to the music of jazz through words as well as performance. In the first of a series of programs titled "Jazz, an American Treasure," Mr. Courtney will speak briefly about the history of the development of jazz and then perform with a small ensemble made up of musicians from his Bay area based "Society Jazz Orchestra."

Junius E. Courtney was born in the jazz capitol of the world, New Orleans, Louisiana, where he spent his formative years playing the trumpet at the age of 12 and leading orchestras at the age of 17. He was influenced by his association with the great jazz musicians of the era, which included Duke Ellington.

After moving to California in 1945, Mr. Courtney continued his music studies at U.C. Berkeley, Laney College, and privately under Jerry Cournoyer. Having first been denied entry to the Richmond Local Musician's Union because of his race, he went on to become the first African American member of the Union and has since held administrative offices within the organization, where he remains an active member. The city of Richmond, California, recently honored Junius Courtney with a certificate and trophy for his outstanding contribution to the world of music.

Whether you are a jazz aficionado or a novice, you won't want to miss the opportunity to meet this wonderful musician.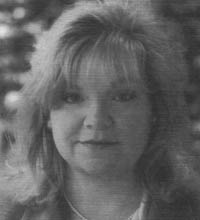 Charismatic Leadership: Contrasting Views of the Guru, East and West
CYNTHIA HUMES
MONDAY, SEPTEMBER 27, 1993
In April of this year, some seventy people in Waco, Texas, captured the attention of the world. David Koresh and the Branch Davidians frightened many Americans into taking a closer look at the cult phenomenon in the United States. Indeed, the tragedy in Waco caused many to question what cults are and why people follow the cult leaders so faithfully, sometimes even to their death.

For Professor Cynthia Ann Humes, studying cults is nothing new. An assistant professor in the Department of Philosophy and Religion at Claremont McKenna College, Professor Humes has focused on the cult phenomenon in the United States, as noted by her class entitled "Cults: Wisdom of the East in the West." Having spent three years studying and living in India, Professor Humes explores why accepted Eastern traditions and religions become feared cults in the United States.

As a graduate from, the University of Iowa with a Ph.D. in the history of religions, Professor Humes has received numerous graduate study awards. Moreover, she has written several articles on religion in India, is a contributor and co-editor of Living Banaras: Hindu Religion in Cultural Context (1993), and is currently completing her book, Glory to the Great Goddess: The Life of the Devi-Mabatmyz.
Cults and their charismatic leaders are a rather mysterious part of our contemporary society for those of us in the mainstream.

The Henry Kravis Leadership Institute and the Athenaeum are sponsoring this lecture which should be both insightful and timely.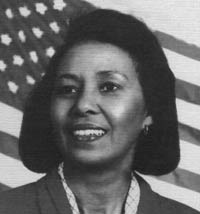 Women and Minorities in Government
YVONNE BRATHWAITE BURKE
TUESDAY, SEPTEMBER 28, 1993
"The bridge into a new time must be a bridge of light, all colors, all races, All Our Relations must be included in that bridge for that rainbow to form and to arch across the chasm."

-Brooke Medicine Eagle

Many people, including our President, feel that the 90s is a bridge into a new time, a time of change. Politically this change entails encouraging more women and minorities to get involved and make themselves heard by becoming involved in government.

Supervisor Yvonne Brathwaite Burke represents a woman who stands for change. She has been involved in government since 1966 when she served as a California Assemblywoman. Since then she has served as Los Angeles County Supervisor twice, and is currently County Supervisor of the Second District of Los Angeles. Moreover, Supervisor Burke holds the honor of having been the first African American woman ever elected to the U.S. House of Representatives from California.

A Los Angeles native, Yvonne Brathwaite Burke attended Manual Arts High School, earned an undergraduate degree in political science from UCLA, and a juris doctor's degree from USC. She was admitted to the California Bar in 1956. Supervisor Burke has received many honors and awards, including being named one of Time Magazine's "America's 200 Future Leaders," and nominated as "Woman of the Year" by both the Los Angeles Times and UCLA. She is also a Fellow of Yale University and the Kennedy School of Government at Harvard University.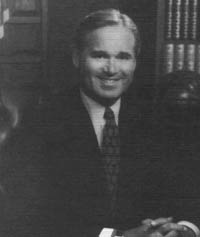 The Crisis in the Criminal Justice System
ROBERT TANENBAUM
WEDNESDAY, SEPTEMBER 29, 1993
He is an attorney, author, former mayor, and is currently a councilman of Beverly Hills-Robert K. Tanenbaum does it all! From prosecuting Mafia members in New York to running for Los Angeles County District Attorney, Councilman Tanenbaum knows the justice system. In fact, he knows it so well that he has written about it in eight fictional novels on the legal world.

Born in Brooklyn, Mr. Tanenbaum attended UC Berkeley. Following graduation he continued his education at Boalt Hall School of law at UC Berkeley, where he earned his law degree. Councilman Tanenbaum is a member of the State Bar of California, New York, and Pennsylvania. In New York he served as Deputy Chief of Homicide Bureau, Chief of Felony Trial Bureau, and Chief of the Criminal Courts Bureau. Currently he has a private legal practice in Beverly Hills.

His novels have been critically acclaimed by the Los Angeles Times, Larry King, and Publishers Weekly. His latest books are Reversible Error (1992) and Immoral Certainty (1991).

If this author/attorney/politician can find the time to visit CMC, then there is no excuse for missing what is sure to be a fascinating lecture.
The Private Lives of Our Public Figures: The Art of Biography
DORIS KEARNS GOODWIN
THURSDAY, SEPTEMBER 30, 1993
Is nothing-and no one-sacred to the biographer? In today's voyeuristic culture is historical perspective compromised in order to satisfy the public's need to know the sordid side of the lives of famous people?

Historian, scholar, and one of America's most respected presidential biographers, Doris Kearns Goodwin, will address some of the key issues which biographers have been debating for the past two decades.

In 1967, while a candidate for a Ph.D. from Harvard University, Doris Kearns became a White House Fellow. She joined the White House staff of President Lyndon Johnson when protests over the war in Vietnam were at an all time high and witnessed President Johnson's withdrawal from the upcoming Presidential election. Four days later on April 4, 1968, Dr. Martin Luther King Jr. was assassinated.

After President Johnson left office, he asked Doris Kearns to return to Texas with him to work full time on his memoirs and assist in establishing the presidential library and the Lyndon B. Johnson School of Public Affairs at the University of Texas in Austin. From this came the landmark volume, Lyndon Johnson and the American Dream (1991). Doris Kearns Goodwin is currently finishing a biography of Franklin and Eleanor Roosevelt during World War II and a book on the Kennedys.

The Athenaeum and the Salvatori Center are pleased to host this distinguished guest, Doris Kearns Goodwin.
WELCOME TO THE ATHENAEUM
BONNIE SNORTUM
Director of the Marian Miner Cook Athenaeum

In the February 1986 issue of the Fortnightly, John Roth, then director of the Athenaeum, wrote a fitting tribute to Marian Miner Cook and her husband, the late John Brown Cook. In his article, Professor Roth made reference to Mrs. Cook's wish that the Athenaeum would provide Claremont students with the kind of "intellectual challenges and excitement" that she and her husband had experienced in their life together.

The charge to challenge the intellect continues to be central to developing themes and planning programs for the Athenaeum. What better place to examine and debate controversial viewpoints than in this academic forum, where one of the paramount commitments is to ensure the free exchange of ideas.

The first program of the semester is the first in a series, The Wallace Stegner Legacy, which brings to campus writers who also happen to be former students of renowned author Wallace Stegner. Ken Kesey will reflect on his student days with Wallace Stegner as well as read from his own work.

Other themes being developed are Jazz, an American Treasure; Law and Social Change; The Nature of Prejudice; and Health Care: Hope and Reality. The Gould Center for Humanistic Studies is sponsoring five lectures in a series tided The Roots of Fascism in Europe.

You will be interested in knowing that the programs featured in the Fortnightly and which are hosted in the large Security Pacific dining room are only part of the Athenaeum's service to the College community. In addition, each weekday smaller groups of students and faculty gather at lunch and dinner in the Parents and Freeberg dining rooms. The Athenaeum also sponsors the very successful Open Forum Lunch every Wednesday which allows for informal exchange between CMC students and faculty. And don't forget that you are invited to tea every afternoon, Monday through Friday, at 3:00 p.m.

Programs at the Athenaeum are a reflection of the myriad interests of CMC faculty, students, and friends of the College. Therefore along with inviting you to participate in the activities at the Athenaeum, I solicit your suggestions.

I hope you will want to join us for dinner; of course, this means you will be attending the lecture. If your plans arc uncertain you may always drop by at 6:45 p.m. for the talk. Once you have sampled the cuisine of Chefs David and Sid, you will realize that coming a bit earlier and dressing a bit nicer for dinner is well worth the effort!