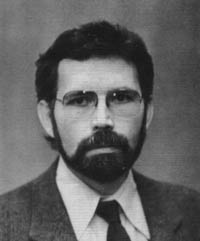 Mexican Americans: The Ambivalent Minority
PETER SKERRY
THURSDAY, OCTOBER 21, 1993
Governor Pete Wilson's proposed immigration reforms have generated a great deal of controversy, particularly in Southern California, where immigration (legal and illegal) from Mexico has had the largest impact. Part of the debate turns on the choices faced by recent immigrants-whether to assimilate in the traditional fashion, or to capitalize on their status as a separate culture with special needs. The Henry Salvatori Center and the Marian Miner Cook Athenaeum are pleased to present Dr. Peter Skerry, author of
Mexican Americans: The Ambivalent Minority
(1993), to address this question. His book has received wide acclaim and has been nominated for the 1992-93
Los Angeles Times
Book Prize; his talk will undoubtedly stimulate discussion on some of the toughest public policy issues of the 1990s.
Professor Skerry is the director of Washington Programs for UCLA's Center for American Politics and Public Policy as well as an associated staff member at the Brookings Institution, where he is currently studying the politics of the United States census.
Mr. Skerry holds a doctorate in political science from Harvard University and was formerly a research fellow at both the American Enterprise Institute and the Brookings Institution. His articles on politics and social policy have appeared in many publications, including The New Republic, Commentary, The Wilson Quarterly, The New York Times, the Los Angeles Times, and The Wall Street Journal.