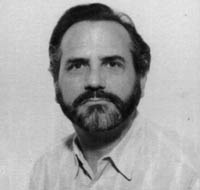 Mass Media Violence: What Do We Know, What Can We Do?
EDWARD DONNERSTEIN
MONDAY, JANUARY 31, 1994
Each time we turn on the television, violence infiltrates our homes. Many argue that the graphic violence portrayed by the media has a negative impact on society. One such person is Edward Donnerstein. A professor and past chairperson of the department of communications at the University of California, Santa Barbara, Donnerstein has researched mass media violencein particular sexual violence-as well as mass media policy.

A social psychologist, Donnerstein has held positions at Southern Illinois University, Iowa State University, and the University of Wisconsin. He was a visiting professor at both the University of Lethbridge and Beijing University, China. Donnerstein has also served on the editorial boards of many academic journals, and is currently associate editor for the Journal of Research in Personality.

Donnerstein has been actively involved in the many debates on the role of violence in the mass media. He has testified at numerous governmental hearings in the United States and abroad regarding the effects and policy implications surrounding mass media violence and pornography. Donnerstein has also served as a member of the National Academy of Sciences subpanel on child pornography and child abuse, as well as the United States Surgeon General's panel on pornography. He is a member of the American Psychological Association's commission on violence and youth and is on the advisory board of Mediascope, a Carnegie Foundation violence prevention program. He has published several books, including The Question of Pornography: Research Findings and Policy Implications (1987) and Big World, Small Screen: The Role of Television in American Society (1992), and over 120 scientific articles in this field of psychology.