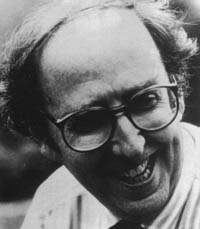 How To Be an Effective Peacemaker
COLMAN MCCARTHY
MONDAY, FEBRUARY 7, 1994
Ulysses S. Grant, Robert E. Lee, Caesar, and Napoleon are listed on a quiz given to the students by the teacher, Colman McCarthy. "Students easily identify them as generals," says McCarthy. "Then I list some peacemakers: Dorothy Day, Jeannette Rankin, A.J. Muste, Sojourner Truth, Thomas Merton. These draw blanks. In too many schools the peace message is ignored." It is precisely this "peace message" that McCarthy is trying to integrate into school curricula.

McCarthy is a journalist who has been called "the liberal conscience of the Washington Post." He has been writing for The Post since 1968. His work has been published in magazines such as The New Yorker and Reader's Digest. McCarthy's work does not end with journalism, however. He is also the founder and director of the Center for Teaching Peace, a nonprofit organization that helps schools begin or broaden peace studies programs. The center also conducts workshops and seminars on conflict resolution and mediation. McCarthy teaches at grade schools and lectures at countless colleges and universities throughout the United States. He has been made an adjunct professor at Georgetown University Law Center and the University of Maryland. In addition to journalism and teaching, McCarthy has also made appearances on shows such as Donahue, C-SPAN's Crossfire, Larry King Live, The Today Show, NBC News, and National Public Radio's Weekend Edition.

Colman McCarthy is a man who truly believes that action speaks louder than words. In his presentation McCarthy will explain the advantages of adopting the methods of nonviolent conflict resolution.