Athenaeum Location
Print Newsletter
February 22, 1994
Vol. 09, No. 07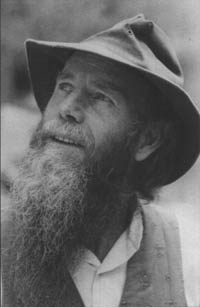 An Evening with John Muir
LEE STETSON
TUESDAY, FEBRUARY 22, 1994
Nobody can be in good health if he does not have all the time fresh air, sunshine, and good water.

-Flying Hawk

The Great Outdoors. Perhaps no person has loved and sought to protect it more than John Muir. Muir was born in Scotland and emigrated to the wilderness of Wisconsin at the age of eleven. In 1867 he walked from Kentucky to Florida, keeping a journal, the first of many. The next year he moved to California and caught his first glimpse of Yosemite. From then on he struggled to get federal control of forests, Yosemite in particular. He climbed Mount Shasta and Mount Rainier, explored the glaciers in Alaska, and even led President Theodore Roosevelt on a personal tour of Yosemite. His adventurous spirit developed into a camaraderie with the land around him. Muir was present when Yosemite was declared a national park. Later he founded the Sierra Club, which continues to speak out on behalf of the environment.

Lee Stetson also continues to represent the environment although he does it through acting. Stetson has been portraying John Muir for over ten years. His exploration into Muir's life has inspired him to become active in the environmental movement. Stetson is currently working on plans for an environmental education camp in the Sierra Nevada.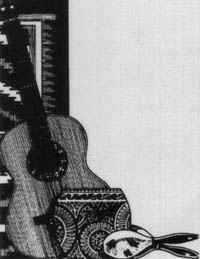 Musical Tea
HORTENCIA VALLES '94, vocals
ALEJANDRO HERNANDEZ '96, guitar and vocals
WEDNESDAY, FEBRUARY 23, 1994 3:00 p.m.
Hortencia Valles, a senior literature major, and Alejandro Hernandez, a sophomore at Claremont McKenna College, grew up in Coachella and Stockton, California, respectively. Hortencia cannot remember a time when she was not buzzing around singing something. Alex, born into a family of musicians, remembers the many family gatherings at which his uncles played guitar while everyone else joined in. Last year, during orientation week, both found that they shared a rich musical heritage and have since performed at various places in and around campus. They will both sing traditional Mexican ballads with Alex on the guitar. Join your friends at the Athenaeum for this special musical afternoon.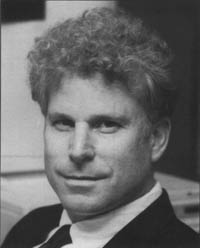 The Evolution of Desire: Strategies of Human Mating
DAVID BUSS
WEDNESDAY, FEBRUARY 23, 1994
Has dating and mating confused you? Do you feel that women are indecisive and mixed up? Do you feel that men are egotistical and selfish? Dr. David M. Buss has written numerous articles and books on the subjects of sex, mating, love, and various aspects of personality and behavior that affect social and personal relationships. Buss's most recent book, The Evolution of Desire: Strategies of Human Mating (1994), explores these subjects and provides insight into the complex area of human romantic and personal relations.

Buss is currently a professor of psychology at the University of Michigan, Ann Arbor. He has also taught at Harvard University and the University of California, Berkeley. He is the director of the International Consortium of Social and Personality Psychologists. He has also served as the director of the Evolution and Human Behavior Program and the International Mate Selection Project.

Buss received his B.A. from the University of Texas, Austin in 1976 and his Ph.D. from the University of California, Berkeley in 1981. Buss has been the recipient of many awards, including the G. Stanley Hall Award in 1990 and the Distinguished Scientific Award for Early Career Contribution to Psychology in 1988 both from the American Psychological Association.

Please come and be challenged to think about the evolution of desire and mating and how the crazy process of love really works.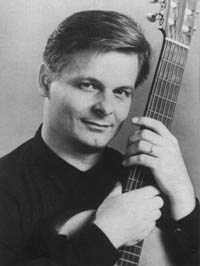 Classical Guitar, Music by Spanish Composers Granados, Terago, and Rodrigo
KENTON YOUNGSTROM
THURSDAY, FEBRUARY 24, 1994
Kenton Youngstrom has been performing and winning awards and recognition for his outstanding musicianship for more than 15 years. Youngstrom earned his B.A. and M.A. from the University of Southern California. During his stay as USC, he studied guitar with James Smith and Lee Ritenour and participated in master classes with artists such as Pepe and Angel Romero, Gabor Rejto, Manuel Barrueco, and Michael Lorimer.

Youngstrom has also performed with the Redlands and Downey symphonies and the Glendale and Pasadena chamber orchestras. Youngstrom's group, Falla Guitar Trio, received a Record of the Year award from Stereo Review.

For the past several years, Youngstrom has been the musical director of Ballet Folklorico Mexicapan and subsequently cofounded Mariachi Mexicapan, with whom he sang and played the vihuela at the 1981 Tournament of Roses Parade. Youngstrom has also formed a jazz quartet whose debut recording is to be released this year.

The Athenaeum would like to thank Mr. Ed Stotsenberg, a friend of the college, for his generous gift that made this event possible.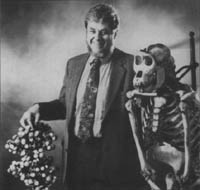 Signs of Life: The Language and Meanings of DNA
ROBERT POLLACK
MONDAY, FEBRUARY 28, 1994
According to microbiologist, Robert Pollack, the DNA of every person standing on the earth today would fit into one long human hair. Genetic research is considered to be today's scientific frontier, and Pollack is on the cutting edge of this research.

Pollack is a professor in the department of biological sciences, Columbia University. He received his undergraduate degree from Columbia College, Columbia University, and his doctorate from Brandeis University. Pollack continued his education by working at institutes such as the Woods Hole Marine Biological Laboratory, New York University Medical Center, and the Weizmann Institute in Israel. Pollack has taught at several colleges, including Dartmouth, the Albert Einstein College of Medicine, and SUNY at Stonybrook School of Medicine.

Pollack has received several awards and honors for his work. He has been awarded a fellowship from both the John Simon Guggenheim Foundation and the American Association for the Advancement of Science. Pollack has been on numerous editorial boards, including Environmental Management and Health, Concise Encyclopedia, and The Scientific Prospect. Pollack is also an active participant in his community. He is currently involved in the Council of Friends, Yivo Institute for Jewish Research; the Israel Cancer Research Fund; and the New York Academy of Sciences, Science Policy Association, to name a few.

Perhaps Pollack's greatest achievements have been the countless scientific articles and books he has written. His most recent book, Signs of Life: The Language and Meanings of DNA (1994), he calls "a book about another book," because the DNA that lies at the heart of all living things, Pollack states, is a book in itself. Currently, Pollack is working on his next book with the support of the John Simon Guggenheim Foundation. This book will discuss the biological origins and social consequence of disease.

Please join us for an informative evening.
Developing Leadership: The Role of Personality and Behavior
SUSAN MURPHY
TUESDAY, MARCH 1, 1994 12:15 p.m.
The debate over whether leaders are born or made has its roots in the nature/nurture controversy. Early research in leadership was of the perspective that, in fact, leaders were born with the characteristics that allowed them to do great things and it was the duty of psychologists to uncover these characteristics. In other words, biological determinism ruled.

Later research began to focus on the actual behaviors of these leaders and took the perspective that in order to be effective a person had to use the appropriate behaviors. Susan Murphy's perspective is one that combines both perspectives, personality and behavior, and focuses on how developmental activities can improve a person's leadership competence. These successful leadership development activities combine early leadership experiences, self-confidence, behavioral flexibility, and effective communication skills. During her talk Murphy will discuss examples of each of these, as well as the future of leadership development.

Susan Murphy, a professor of psychology at Claremont McKenna College, is currently involved in research on leadership and leadership development and serves as associate director of the Kravis Leadership Institute. Murphy received her Ph.D. from the University of Washington and was a research scientist with Battelle, Human Affairs Research Center before joining CMC in fall 1993.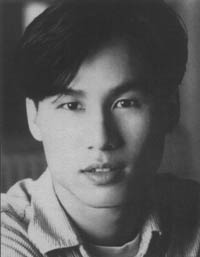 Change, Hope, and Equality for Asian Americans
BD WONG
TUESDAY, MARCH 1, 1994
If you haven't seen BD Wong in his many theatrical performances- The Tempest (1610), Peter Pan (1954), Herringbone (1975), The Gifts of the Magi (1986), M. Butterfly (1988) - then perhaps you have seen him in his film roles: Father of the Bride (1991), The Freshman (1990), Family Business (1992), The Karate Kid II (1986). Indeed, these are just some of the many roles Wong has played over the years.

The recipient of a Tony Award for his performance in M. Butterfly, Wong has since won numerous awards for his acting, including the Drama Desk Award, Outer Critics' Award, Clarence Derwent Award, and Theatre World Award. However, Wong's great success in acting has led him to discover something else about the theatrical and film industry - it is riddled with stereotypes and restrictions.

"For some reason Caucasian performers have a right to portray Asian people and the Asian experience, but the reverse just isn't true." Wong has protested the exclusion of Asians in theater and helped to create the Asian/Pacific Alliance for Creative Equality. He is also on the board of directors of the Alliance of Resident Theaters. For his efforts to bring about equality, Wong has been awarded by Manhattan Community College, the Chinese Culture Foundation of San Francisco, the Asian American Legal Defense and Education Fund, and the Association of Asian/Pacific American Artists.

As an aspiring star and an equal rights activist, BD Wong is sure to give an informative speech.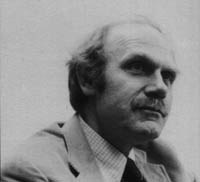 Affirmative Action and American Equality
HERMAN BELZ
WEDNESDAY, MARCH 2, 1994
"Instead of defining inequality in relation to standards and procedures applied with discriminatory and prejudicial motive and intent, the disparate-impact concept defines discrimination as the adverse or harmful effect of outwardly neutral and impartial practices and procedures on racial and ethnic groups.

-Herman Belz

Herman Belz has studied and written extensively on American equality and affirmative action and how these two concepts are related. Belz is a professor of history at the University of Maryland, College Park, where he teaches American Constitutional and Legal History. Belz received his undergraduate degree at Princeton University and his Ph.D. from the University of Washington. Belz has been the recipient of awards from the Earhart Foundation, the American Historical Association, the American Political Science Association, and the John Simon Guggenheim Memorial Foundation.

Belz's principal works include: Reconstructing the Union: Theory and Policy During the Civil War (1979), Emancipation and Equal Rights: Politics and Constitutionalism in the Civil War Era (1978), Equality Transformed: A Quarter Century of Affirmative Action (1990), and The American Constitution (1991). In addition to continuing his work on affirmative action, he is presently engaged in research for a book on Abraham Lincoln and American constitutionalism.

The Athenaeum and the Salvatori Center are pleased to sponsor this opportunity to take a historical look at American equality and affirmative action.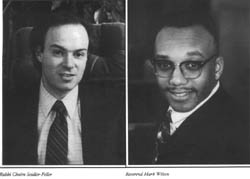 Panel Discussion on Jewish and African American Relations
CHAIM SEIDLER-FELLER
MARK WILSON
THURSDAY, MARCH 3, 1994
I live in fear of saying something stupid or that's going to hurt someone feelings. I don't want to do that. But what happens ... is that it makes it easier not to even try.

-Phyllis Mobley

In the 90s communication is key. In order for the many different racial, religious and ethnic groups living in America to understand each other, dialogue must take place. For this reason, the Athenaeum is proud to present a panel discussion with Rabbi Chaim Seidler-Feller and Reverend Mark Wilson.

Rabbi Feller is the director of the University of California, Los Angeles Hillel. Feller is also an instructor in Talmud at the University of Judaism, a fellow of Shalom Hartmon Institute for Advanced Jewish Studies in Jerusalem, and a member of the Academic Advisory Board of the Willstein Institute for Social Policy. He also serves on the Governing Council of the American Jewish Congress and the Executive Committee of the Fellowship of Traditional Rabbis.

Feller was ordained in 1971 at Yeshiva University where he also earned a M.A. in rabbinic literature. Feller has authored many articles on the conflict between African Americans and Jewish Americans and serves on the UCLA Council on Diversity.

There is an amazing power in unity. Where there is true unity, every effort to disunite only serves to strengthen the unity.

-Dr. Martin Luther King Jr.,
Stride Toward Freedom

Reverend Mark Wilson is the pastor of McGee Avenue Baptist Church in Berkeley, California. He has served as the Assistant to the Pastor in the Youth and Neighborhood Ministries at Hartford Memorial Baptist Church and as an instructor at the Hartford Institute for Biblical Studies. He has taught many courses about "Intergroup Relations and Group Conflict" as well as about African American and Jewish American relations.

Wilson received his B.A. from Howard University in 1982 and his Master of Divinity from Harvard Divinity School in 1985. He is currently completing his Ph.D. in sociology at the University of Michigan. He served on the Interfaith Council for Peace and Justice and received the prestigious Benjamin E. Mays Fellowship in 1983.

Both men have dealt with the conflicts that tear society apart. Now come hear them propose how to bring society together in the spirit of unity.
STUDENT FELLOW APPLICATIONS
Application forms for the position of student fellow for the academic year 1994-95 may be picked up at the Athenaeum office on Monday, February 28. The application must be completed and all letters of reference returned by Friday, March 25.