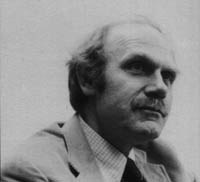 Affirmative Action and American Equality
HERMAN BELZ
WEDNESDAY, MARCH 2, 1994
"Instead of defining inequality in relation to standards and procedures applied with discriminatory and prejudicial motive and intent, the disparate-impact concept defines discrimination as the adverse or harmful effect of outwardly neutral and impartial practices and procedures on racial and ethnic groups.

-Herman Belz

Herman Belz has studied and written extensively on American equality and affirmative action and how these two concepts are related. Belz is a professor of history at the University of Maryland, College Park, where he teaches American Constitutional and Legal History. Belz received his undergraduate degree at Princeton University and his Ph.D. from the University of Washington. Belz has been the recipient of awards from the Earhart Foundation, the American Historical Association, the American Political Science Association, and the John Simon Guggenheim Memorial Foundation.

Belz's principal works include: Reconstructing the Union: Theory and Policy During the Civil War (1979), Emancipation and Equal Rights: Politics and Constitutionalism in the Civil War Era (1978), Equality Transformed: A Quarter Century of Affirmative Action (1990), and The American Constitution (1991). In addition to continuing his work on affirmative action, he is presently engaged in research for a book on Abraham Lincoln and American constitutionalism.

The Athenaeum and the Salvatori Center are pleased to sponsor this opportunity to take a historical look at American equality and affirmative action.