Athenaeum Location
Print Newsletter
March 28, 1994
Vol. 09, No. 09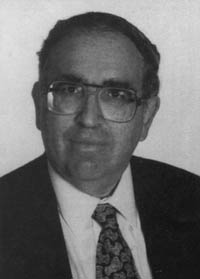 Shakespeare in the Original Klingon: Star Trek and the End of History
PAUL CANTOR
MONDAY, MARCH 28, 1994
When Klingon warriors start quoting The Merchant of Venice (1596) and Captain James T. Kirk quarrels with Hegel's philosophy of history, what is our galaxy coming to? Paul Cantor boldly goes where no cultural critic has gone before to analyze the ideology of Star Trek VI (1991) and related episodes from the old television series. In surprising ways the futuristic voyages of the Starship Enterprise turn out to illuminate the burning issues of today, such as multiculturalism and post modernism.

Cantor is a professor of English at the University of Virginia. He has taught at Harvard University and at Davidson College in North Carolina. In 1992 he was appointed by President Bush to the National Council on the Humanities, the 26-member advisory board for the National Endowment of the Humanities.

Cantor is the author of several books on Shakespeare and Romantic literature, including Creature and Creator: Myth-Making and the English Romanticism (1985) and the Hamlet (1989) volume in the Cambridge Landmarks of World Literature series. He has recently published essays on contemporary authors Don DeLillo and J.M. Coetzee, as well as on hyperinflation and hyperreality in Thomas Mann's Disorder and Early Sorrow (1925).

Paul Cantor's appearance at the Athenaeum is sponsored by the Salvatori Center.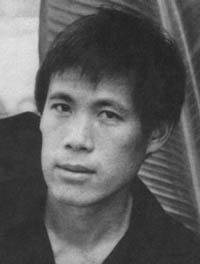 The Country of Dreams and Dust
RUSSELL LEONG
TUESDAY, MARCH 29, 1994
In my poetry, through juxtaposition, I try to show the contradictions in people's lives. I try to break certain colonized patterns of thought, assumptions, which we all have.

-Russell Leong

Russell Leong's poems capture, in striking imagery, the Asian American experience. Indeed, his poems tend toward the personal and historical narrative with a decidedly political edge.

Russell Leong attended San Francisco State College, where he became active in Chinese for Social Action. He also was a member of the Kearny Street Asian-American Writers Workshop, an organization that has spawned many well-known Asian American writers, poets, and filmmakers. Leong went on to obtain his M.F.A. in filmmaking from UCLA, where he became editor of UCLA's Amerasia Journal, a position he still holds today.

Leong's fiction and verse can be found in: Aiiieeeee! An Anthology of Asian American Writers (1991); The New England Review (1991); The Buddhist Review (1991); Charlie Chan is Dead: An Anthology of Contemporary Asian American Fiction (1993); and Positions: East Asia Cultures Critique (1992). In addition, his collection of poetry, The Country of Dreams and Dust (1993), has received much acclaim.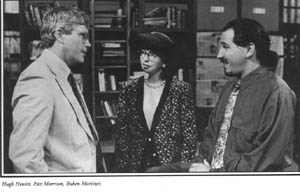 Panel Discussion on Immigration Policy
HUGH HEWITT
RUBEN MARTINEZ
PATT MORRISON
WEDNESDAY, MARCH 30, 1994
In California there is perhaps no issue more widely debated than immigration policy. For this reason, the Athenaeum is proud to present a panel discussion on immigration policy with Hugh Hewitt, Ruben Martinez, and Part Morrison.

Hugh Hewitt is a lawyer by day and a talk show host by night. A partner in the Newport Beach law firm Hewitt and McGuire, he is a natural resources lawyer and columnist for the Orange County Business Journal On Sunday nights Hewitt can be heard on The Hugh Hewitt Show, KFI-AM radio's weekly talk show devoted to conservative politics and free-market economics. Hewitt formerly served as an executive director of The Richard Nixon Library and Birthplace Foundation. He contributes frequently to newspapers and magazines and is the author of the book First Principles: A Primer of Ideas for the College-Bound Student (1987).

Ruben Martinez is a poet, journalist, teacher, and performer. His poetry has received many awards, including a Chicano Literary Contest Prize at the University of California at Irvine and a Santa Monica Arts Council Award. His most recent collection of essays and poetry, The Other Side: Notes from the New L.A., Mexico City, and Beyond (1993), has been widely praised. Martinez is the Los Angeles bureau chief for Pacific News Service and is a staff writer and editor for L.A. Weekly. His articles have appeared in many newspapers and magazines, including The New York Times, La Opinion, Los Angeles Times, Mas, and The Nation. Martinez is also a well-liked professor in the literature department at Claremont McKenna College, where he teaches journalism and creative writing.

Patt Morrison is a staff writer for the Los Angeles Times. She has written on numerous topics and is a member of the Pulitzer Prize-winning Times team honored this year for its coverage of the Los Angeles riots. Morrison is also a columnist and contributing editor for the Los Angeles Times Magazine. She has won many awards from organizations such as the Associated Press Newspaper Editors' Association, the Los Angeles Press Club, the Best of the West Association, and the Times, among others. Morrison is also on the faculty of the USC School of Journalism.

Hewitt, Martinez, and Morrison host the critically acclaimed news and current affairs weeknight series Life & Times on KCET, Channel 28.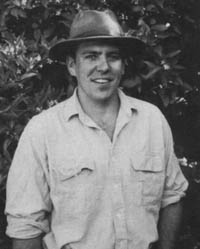 Waterways of the World
STEPHEN FAIRCHILD '90
THURSDAY, MARCH 31, 1994
Steve Fairchild is returning to campus after graduating from CMC in 1990. His life during the past four years has been a worldwide adventure.

Fairchild has been in many exotic countries pursuing a fascination with running rivers. This fascination has taken Fairchild to the Himalayas of Nepal where he was a guide and a photographer. He also visited Turkey and Chile for the specific purpose of whitewater rafting and kayaking. He is currently in Chile rafting the Bio Bio and Futelefu rivers. Fairchild spent this past summer as a guide on various rivers in California for Whitewater Voyages.

Fairchild's slide presentation will focus on the essential experience of river trips in Nepal, Chile, and California. The slide show will also include shots of whitewater, indigenous people, scenic shots specific to each country, camp scenes, and portrayals of the expeditions abroad. The final segment of the slide show will illustrate the difference between naturally-flowing and dam-controlled rivers. The preservation of rivers, particularly naturally-flowing rivers, will be an essential aspect of Fairchild's presentation.

It is a privilege for the Athenaeum to host an alumnus of the College who has distinguished himself in this unique career. Come share the adventure!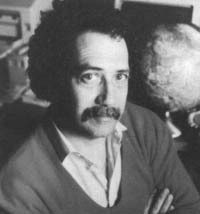 Immigration and the California Economy
JOEL KOTKIN
MONDAY, APRIL 4, 1994
Immigration is a central issue of California's political and economic future. Joel Kotkin, an expert on immigration and its effect on the economy and society, is coming to the Athenaeum as a guest of the John Brown Cook Association. Kotkin authored Tribes: How Race, Religion, and Identity Determine Success in the New Global Economy, published in 1993, which traces the connection between ethnicity and business success. Kotkin is coauthor of The Third Century-America's Resurgence in the Asian Era (1988). This book was translated into Japanese and Chinese, and a special English edition was published for the Pacific Rim market. Kotkin also coauthored California, Inc., published in 1982, which deals with California's links to the emergent powers of the Pacific Rim, and a work of fiction, The Valley, published in 1983.

Kotkin is an international fellow of Pepperdine University School of Business in Los Angeles, a senior fellow of the Center for the New West in Denver, and a senior fellow of the Progressive Policy Institute in Washington, DC. He is also founder of the New Visions Business Council of Southern California, a coalition of growth companies and emerging ethnic groups in the Greater Los Angeles area. Kotkin has lectured widely in the United States, Japan, and Europe and has addressed both Democratic and Republican Congressional groups.

In addition, Kotkin has written numerous articles on global competition and the emerging significance of regional trading blocs that have appeared in such publications as The Washington Post, The Wall Street Journal, and the Los Angeles Times. Kotkin has appeared on Donahue, CNN's Crossfire, CBS Evening News, NBC Nightly News, and Tony Brown's Journal on PBS.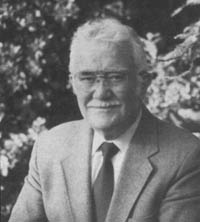 The Un-Americans: The Price of Freedom
FRANK WILKINSON
TUESDAY, APRIL 5, 1994 12:15 p.m.
A question was posed to Frank Wilkinson in 1952. "What organizations, political or otherwise, have you belonged to since 1929?" Wilkinson, a Los Angeles housing administrator testifying at a neighborhood condemnation hearing, refused to answer, changing his life forever. Had he chosen to answer and described his membership in groups like Youth for Herbert Hoover and the Methodist Church, his life would have been much easier. Instead, he saw the question as a ploy by a real estate lobby to discredit slum-clearance plans by suggesting they were communist-inspired. Wilkinson was not a member of any party but refused to respond on principle, running head-on into the nationwide rights abuses that proliferated during the reign of the House Un-American Activities Committee. He was fired from his job, then blacklisted.

Called before the House committee in 1958, he pleaded the First Amendment, claiming the committee's mandate to investigate anything "un-American" did not give it license to violate all First Amendment freedoms. He was arrested for contempt of Congress and spent a year in prison.

Now 77, Frank Wilkinson lives in Los Angeles and is executive director of the First Amendment Foundation. In his luncheon address Wilkinson will show a segment of the BBC documentary The Un-Americans, which deals with his case and discusses the broader implications of this era.

Lunch is served at 11:45 a.m. Mr. Wilkinson speaks at 12:15.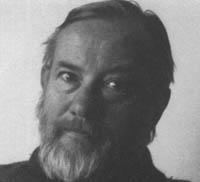 The Legacy of Wallace Stegner
ROBERT STONE
TUESDAY, APRIL 5, 1994
0ne commentator has described the novels of Robert Stone as "A powerful vision but not a pretty one."

"Stone's characters, their lives frequently reduced to a desperate and elemental level, are driven to cope with basic questions of existence," wrote James Finn in Commonweal last November.

Believed by many to be one of America's five or six best living novelists, Stone studied under Wallace Stegner at Stanford in the early 1960s, along with Ken Kesey, John McPhee, and Larry McMurtry. He subsequently became one of the Merry Pranksters who traveled around the country in a bus with Kesey.

His most recent novel, Outerbridge Reach (1992), was greeted with praise by English-language newspapers and magazines around the world. Stone was described as one of the reigning masters of English prose.

"His language is a gift and an attainment," wrote one critic, the glory and strength of his novels. It charges the story, propelling the reader into the most violent action even as it invites reflection on that action. It can draw on sensual imagery and evoke the most delicate or the most sinister atmosphere."

A Hall of Mirrors (1967), Stone's first novel, painted a dark picture of political paranoia and conspiracy in New Orleans. His second novel, Dog Soldiers (1973), brought readers a chilling view of the American drug culture of the early 1970s and the Vietnam War.

In A Flag for Sunrise (1977) Stone delivered an apocalyptic vision of Central America during a period of violent disorder. Children of Light (1985), his fourth novel, was Stone's devastating portrait of Hollywood, and Outerbridge Reach (1992) is a study of how a few characters attempt to salvage their lives in a world that rewards images but ignores reality.

"In a sense, I am a theologian," Stone has said. "And as far as I know the only one [writing novels today]."

Join us for the finale of our Wallace Stegner Retrospective.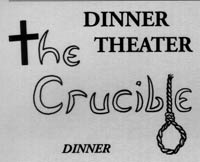 Dinner Theater
The Crucible by Arthur Miller
THURSDAY, APRIL 7, 1994
FRIDAY, APRIL 8, 1994
Under the Lights is proud to present Arthur Miller's The Crucible (1954) as this spring's Athenaeum dinner theater production. This historic drama relates the tragic story of the infamous Salem witch hunt that claimed seventy-two innocent lives. It tells a tale of triumph of the human soul in the face of a blind and corrupt theocracy. Published in 1954 at the height of McCarthyism, The Crucible was meant to point out the willing cruelty with which peoples' lives were ruined. With the recent developments in the communist world, it is perhaps easier to accept, as well as to understand, this comparison now that the fear of the "great red menace" has been laid to rest alongside the fear of witchcraft. Judge Danforth's proclamation that "one must either be counted with this court or against this court" echoes the vain and haughty self-righteousness of Senator Joseph McCarthy's faction. Miller brings to us these appalling specters of human nature and the American past that we might reflect on them when confronted with novel fears and, perhaps, not make the same mistakes again.

The Under the Lights theater group consists of and is entirely organized by CMC students.

Prices for Dinner Theater

CMC student with meal card $ 7.50
CMC student without meal card, CMC faculty and staff $10.00
Other Claremont Colleges students, faculty, and staff $13.00
Community persons and all others $18.00
Play only $4.00

DINNER

Watercress Soup
Cornish Game Hen
Wild Rice Pilaf
Asparagus
Apple Tart with Calvados