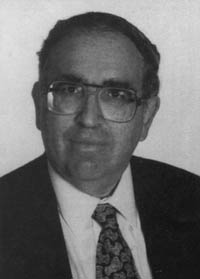 Shakespeare in the Original Klingon: Star Trek and the End of History
PAUL CANTOR
MONDAY, MARCH 28, 1994
When Klingon warriors start quoting
The Merchant of Venice
(1596) and Captain James T. Kirk quarrels with Hegel's philosophy of history, what is our galaxy coming to? Paul Cantor boldly goes where no cultural critic has gone before to analyze the ideology of
Star Trek VI
(1991) and related episodes from the old television series. In surprising ways the futuristic voyages of the Starship
Enterprise
turn out to illuminate the burning issues of today, such as multiculturalism and post modernism.
Cantor is a professor of English at the University of Virginia. He has taught at Harvard University and at Davidson College in North Carolina. In 1992 he was appointed by President Bush to the National Council on the Humanities, the 26-member advisory board for the National Endowment of the Humanities.
Cantor is the author of several books on Shakespeare and Romantic literature, including Creature and Creator: Myth-Making and the English Romanticism (1985) and the Hamlet (1989) volume in the Cambridge Landmarks of World Literature series. He has recently published essays on contemporary authors Don DeLillo and J.M. Coetzee, as well as on hyperinflation and hyperreality in Thomas Mann's Disorder and Early Sorrow (1925).
Paul Cantor's appearance at the Athenaeum is sponsored by the Salvatori Center.