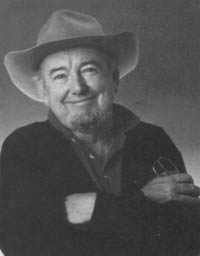 Schindler's List: Book and Film
THOMAS KENEALLY
MONDAY, APRIL 11, 1994
The list is an absolute good. The list is life.
All around its cramped margins lies the gulf.

-Thomas Keneally in Schindler's List

Who would have guessed that an Academy Award-winning movie and an internationally acclaimed book would be created because a man needed to purchase a new briefcase? In 1980 while shopping for a new briefcase, Thomas Keneally, an Australian novelist and playwright, met the owner of the store, Leopold Pfefferberg. Pfefferberg, however, was more interested in telling Keneally about his past than selling him a briefcase. For years Leopold Pfefferberg and his wife, Mila, had been searching for someone to write their story, the story of Oskar Schindler and the Jews he saved.

Keneally was captivated by the story of Oskar Schindler. So much so that he would spend the next few years of his life interviewing 50 Schindler survivors from seven different nations and studying the Holocaust to create the book Schindler's List (1982). As a result, his book has received international acclaim and numerous awards, including the Booker Prize and the Los Angeles Times Book Award. It was also the source of the Oscar-winning movie directed by Steven Spielberg.

Thomas Keneally has written more than 20 books, including To Asmara: A Novel of Africa (1989), The Chant of Jimmie Blacksmith (1972), and Flying Hero Class (1991). He currently teaches in the graduate writing program at the University of California at Irvine, where he holds a distinguished professorship. Keneally makes his home in Australia.

Thomas Keneally's address begins at 7:00 p.m. in McKenna Auditorium and is open to all without charge.