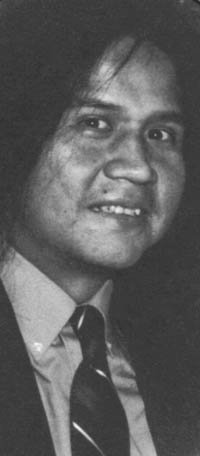 Indigenous People in the Modern World
FRANK LAMERE
WEDNESDAY, APRIL 20, 1994
Gambling, freedom of religion, health care-these are some of the contemporary issues discussed on reservations throughout the United States. While these issues are debated on the Native American reservations, they are rarely discussed in the classroom. As part of our Transcending Prejudice series, the Athenaeum welcomes Frank LaMere to Claremont to speak on the many issues facing indigenous people in the modern world.

Frank LaMere has long been one of the most politically active and recognizable figures on the national Indian scene. He is a member of the Winnebago Tribe of Nebraska and has been the executive director of the Nebraska Indian Intertribal Development Corporation for the past 14 years. His organization provides logistic, financial, and strategic support for economic and social service initiatives for a variety of tribes in the Midwest.

LaMere served as the head of the Native American delegation to the Democratic National Convention and served on the platform committee. LaMere also serves on the reorganization committee for the Federal Indian Health Service. He is a strong community leader as well as an important national figure for indigenous people throughout North America.

LaMere's speech promises to open your eyes to the many issues facing Native Americans today.