Athenaeum Location
Print Newsletter
October 1, 1994
Vol. 10, No. 01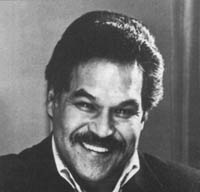 Hemispheric American
LUIS VALDEZ
MONDAY, SEPTEMBER 19, 1994
During the grape strike of 1965 Luis Valdez founded the theatrical troupe El Teatro Campesino on the strike lines in the fields of California. His "actos" or skit-playlets dramatizing the cause of the farm workers and urban Chicanos grew and garnered international acclaim including an off-Broadway Oble Award in 1969 and the L.A. Drama Critics Award in 1969 and 1972.

In 1977 Mr. Valdez wrote Zoot Suit, which won the Los Angeles Drama Logue Award. With Zoot Suit Valdez became the first Chicano playwright to be presented on Broadway. The motion picture version he wrote and directed won a Golden Globe nomination for best musical picture in 1981.

Valdez wrote and directed the movie La Bamba (1987), one of the most successful movies of the 1980s. Bandido, Mr. Valdez's new play, premiered on June 9, 1994. His other plays include Corridos (1982) and I Don't Have to Show You No Stinking Badges (1986). He is currently preparing the movies Frida Kahlo: The Brush of Anguish and The Cesar Chavez Story.

The government of Mexico recently awarded Luis Valdez the Aztec Eagle, the highest honor bestowed upon a foreigner in recognition of humanitarian and civic contributions.

The Athenaeum is pleased to invite you to its first speaker dinner of the 1994-1995 year featuring this important and celebrated American playwright, who will speak in McKenna Auditorium at 6:45 p.m.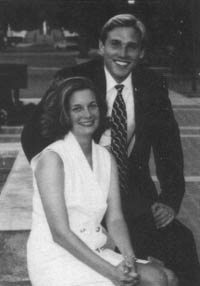 Welcome!
NICOLE HUIJER '95
KEVIN CRAVEN '95
ATHENAEUM FELLOWS
Welcome back. This summer, while Kevin searched for the best fishing hole in the Northwest and Nicole searched for the perfect wine to go with her "Mac'n'cheese," the staff of the Athenaeum began preparing for a fantastic array of events during the month of September.

The Rice Krispies Treats will make their first appearance at Ath Tea on September 19. The Earl Grey flows in Parents Library, Monday through Friday from 3:00 to 4:30.

Our weekly Open Forum Lunch with professors will begin Wednesday, September 21. You can sign up ahead of time if you bring a professor. Seating begins at 12:00 noon.

Chefs David and Sid flexed their spatulas during the summer in preparation for what will be a fantastic gastronomic year. Show them your appreciation by remembering the Athenaeum's long-standing, evening dress code. Please no jeans, T-shirts, or shorts the tiramisu alone is well worth the effort.

We look forward to seeing you. If you have any questions or topical interests for upcoming speakers, please give us a call. Seating at the head table is for CMC students only. For this opportunity to converse with the guest speaker over dinner, please make arrangements with the Fellows in the Athenaeum office.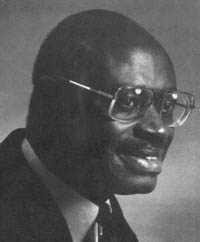 The Old Ship of Zion: African-American Gospel Music
HORACE CLARENCE BOYER
TUESDAY, SEPTEMBER 20, 1994
As a professional gospel singer and professor of music at the University of Massachusetts at Amherst, Horace Clarence Boyer has traced the historical and musical evolution of gospel music. From its origins as slave song, field hollers, and Negro spirituals that sustained and perpetuated the culture of enslaved, rural African-Americans through its 20th-century representation of new religious, social, and political freedoms, gospel has been a powerful and meaningful music.

The highly regarded Boyer has appeared and recorded with fellow gospel artists Mahalia Jackson, Clara Ward, Dorothy Love Coates, and James Cleveland. As a soloist and musical director, he has overseen the musicals Purlie (1970), Do Lord, Remember Me (1977), and James Baldwin's Blues for Mr. Charlie (1964).

Boyer's musical arrangements can be found in hymnals for the Episcopal Church and the African American Catholic Church. Journals such as The Music Educators Journal, Black Perspective in Music, and the Black Music Research Journal have published over 40 of his articles on African-American vocal music.

Boyer holds a Ph.D. in music theory from the Eastman School of Music. He is the recipient of a Ford Foundation fellowship, sits on the editorial advisory board of the journal Rejoice, and has served as curator for the Smithsonian's division of musical instruments.

Watch and listen as Horace Clarence Boyer provides a guided tour through the development of gospel music, tracing the effects of history on music and religion.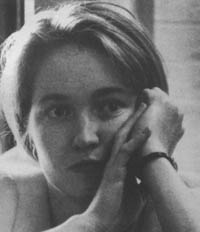 Defending Our Lives
STACEY KABAT
WEDNESDAY, SEPTEMBER 21, 1994
Article 5 of the United Nation's Universal Declaration of Human Rights states that "No one shall be subjected to torture, inhuman or degrading treatment or punishment." This is a standard on which we all can agree, yet within our own communities there is a hidden pain. Domestic violence is one of the leading causes of death and injury to women and children in the United States. Stacey Kabat, whose grandmother and mother were both victims of domestic violence, is the cofounder and executive director of Battered Women Fighting Back, a community-based human rights agency devoting its efforts to speaking out against domestic violence.

At the Athenaeum Kabat will share with us an Academy Award-winning documentary she helped to create called Defending Our Lives (1993). The film focuses on personal testimonies from the Framington Eight: eight women who were incarcerated for killing lovers who had physically abused them. Since the film's release, three of the women's sentences have been reduced or suspended, one received an early parole, and two more have been recommended for early commutation. Kabat will introduce the film and respond to questions following its showing.

Domestic violence is an issue for the Claremont community, our community today and that of tomorrow. In the time that you have read this article, five women will have been victims of domestic violence. Awareness of this issue is the first step to breaking the cycle of violence. We look forward to seeing you at the Athenaeum and for the following evenings of a new series featuring film presentations called Film: The Documentary.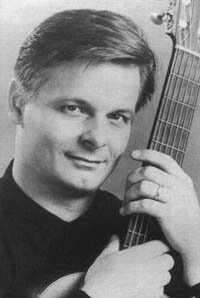 Classical and Jazz Guitar: A Musical Journey Through Three Centuries of Guitar Music
KENTON YOUNGSTROM
THURSDAY, SEPTEMBER 22, 1994
Award winning guitarist Kenton Youngstrom returns to the Athenaeum following an enormously successful concert last spring. Youngstrom's program will incorporate classical chamber music pieces by Bach, Tarrega, and Sor as well as jazz standards featuring the truly American idiom of improvisational music.

While earning a B.A. and M.A. at the University of Southern California, Youngstrom studied guitar with James Smith and Lee Ritenour, participating in master classes with artists such as Pepe and Angel Romero, Gabor Rejto, Manuel Barrueco, and Michael Lorimer. Youngstrom has performed with the Redlands and Downey Symphonies as well as the Glendale and Pasadena Chamber Orchestras. Youngstrom's group, the Falla Trio, was honored with Stereo Review's Record of the Year award.

Look for his jazz quartet's new CD, or you may find him at the Ballet Folklórico Mexicapan, which he has directed for several years. This performance is the first in the Ed Stotsenberg Chamber Music Series, made possible by a generous gift from Mr. Ed Stotsenberg, a friend of Claremont McKenna College.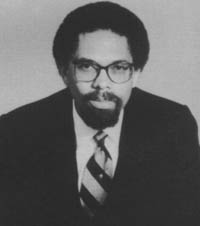 Race Matters
CORNEL WEST
MONDAY, SEPTEMBER 26, 1994
At an early age, Cornel West began a life of protest against the second-class status of African-Americans by refusing to salute the flag. This action began a journey for West that has culminated in ten books including Prophesy Deliverence: An Afro-American Revolutionary Christianity (1982); The Ethical Dimensions of Marxist Thought: Prophetic Thought in Postmodern Times (1991); Race Matters (1993), and the forthcoming Blacks and Jews: Conflicts and Coalescence (1995).

At eight years old West decided he wanted to go to Harvard University like President Teddy Roosevelt, with whom he identified. West was impressed by the Black Baptist Church, the parishoners of which, only two generations from slavery, told stories of African-Americans maintaining their religious faith during the most trying of times. West was attracted to the commitment of the Black Panthers. From the Panthers West began to understand the importance of community-based political action.

West graduated magna cum laude from Harvard in three years. He then went to Princeton, where he received his M.A. (1975) and Ph.D. (1980). This fall, West will return to Harvard as a professor in the department of Afro-American studies. Previously, West was professor of religion and director of the Afro-American studies department at Princeton.

West's lecture, cosponsored by the Office of Black Student Affairs, will be in McKenna Auditorium. Due to the popularity of this speaker, dinner reservations are for CMC and the Office of Black Student Affairs only. OBSA reservations will be handled through their office. No reservations are needed to attend the 6:45 p.m. lecture in McKenna Auditorium, which is open to all.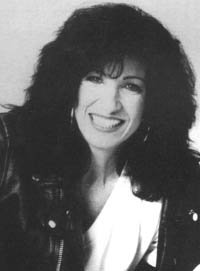 Hot, Sexy, and Safer
SUZI LANDOLPHI
TUESDAY, SEPTEMBER 27, 1994
Through her extensive work with the AIDS Action Committee and her experience in theater and television, Suzi Landolphi has developed a program designed to educate and entertain. And entertain she does: The Los Angeles Times called her "Dr. Ruth stuck on fast forward." With the risk of AIDS and other sexually transmitted diseases higher for college students than for other segments of society, Landolphi's message is crucial.

Landolphi graduated with honors from Middlebury College to become a national award-winning video and film producer/ director. Her volunteer service with the struggling Boston AIDS organization, the AIDS Action Committee, provided her with the firsthand experience and motivation to form her own company: Hot, Sexy, and Safer. "Condomania," her new project, is a new concept in retailing condoms and safer-sex materials.

Suzi Landolphi has hosted and emceed benefit projects such as the First National Children with HIV/AIDS Day and the Los Angeles Minority AIDS Project. Her numerous television and speaking engagements have earned her nominations for the Harry Chapin Humanitarian Award and the National Association of Campus Activities Lecturer of the Year Award.

Join Suzi Landolphi at the Marian Miner Cook Athenaeum for a funny yet serious look at safer sex. Dinner reservations are for CMC only, however, no reservations are needed to attend the presentation, which begins at 6:45 p.m.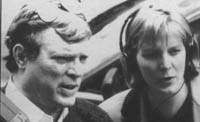 The War Room
D. A. PENNEBAKER
CHRIS HEGEDUS
WEDNESDAY, SEPTEMBER 28, 1994
It was the cameras of D. A. Pennebaker and Chris Hegedus that followed the inner workings of Bill Clinton's presidential election campaign from the New Hampshire primary to the final victory party in Little Rock. The result of Pennebaker and Hegedus's journey was an award-winning documentary- The War Room (1993)- with the dynamic campaign leaders, James Carville and George Stephanopoulos, as the stars.

Pennebaker and Hegedus have over 50 years of documentary filmmaking experience between them; they have captured politics, music, and art on film in a way that combines journalism, documentary, biography, performance, and history with a style that is at once captivating and realistic.

Pennebaker's influence on filmmaking is vast. With the influential group Drew Associates, Pennebaker created such landmark films as Primary (1960) and Crisis: Behind a Presidential Commitment (1963), and he even designed the first truly portable filming equipment. He is credited as one of the fathers of the "direct cinema" style of filmmaking known as cinéma vérité, which rejected the standard practice of voice-over narration in favor of recording people and events as they happen.

Hegedus's credits include the acclaimed Elliot Carter at Buffalo (1980), DeLorean (1981), Rockaby (1983), Dance Black America (1985), and The Energy War (1977), now part of the curriculum at Harvard University. In the music world Hegedus's rock videos and documentaries cover performers such as Branford Marsalis, Depeche Mode, Sting, Soul Asylum, Suzanne Vega, Jerry Garcia, Jimi Hendrix, and Jerry Lee Lewis.

Married since 1982, D. A. Pennebaker and Chris Hegedus form one of the film industry's most interesting and acclaimed partnerships. The War Room, nominated for the Academy Award for best documentary, will be introduced by the directors with discussion following the film- so be prepared to stay a bit later this evening. Playbill also will show the film as follows:

September 22 7:00 p.m. at the Claremont School of Theology
September 23 7:00 and 9:30 p.m. at McKenna Auditorium
September 24 7:00 and 9:30 p.m. at Seaver Auditorium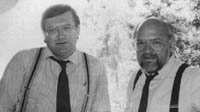 What's at Stake in the Midterm Elections?
ED ROLLINS
BOB BECKEL
THURSDAY, SEPTEMBER 29, 1994
As authors of opposing columns in the Los Angeles Times Sunday Opinion section, Ed Rollins and Bob Beckel rarely see eye-to-eye. Combining political savvy, extensive campaign experience, and sharp wit, they are sure to present informed and contrasting opinions.

Now serving as executive vice president with a Washington, DC strategic communications firm, Rollins has held positions in the Nixon, Ford, and Reagan administrations. In 1983 he took a leave of absence from his office as assistant to the President for political affairs to serve as the national director of the Reagan-Bush '84 campaign. In addition, he has managed numerous political campaigns throughout the country and has held managerial roles in the Nixon and Reagan campaigns. Most recently, Rollins served as the national chairman of the Kemp for President campaign.

Beckel began his political career during the 1968 campaign of Robert Kennedy. After a tour in the Peace Corps in 1970-71, he started a political consulting firm which handles campaigns in more than 30 states. In his first major campaign Beckel served as national campaign manager for Walter Mondale's successful race for the Democratic nomination in 1984; he is credited with pulling the campaign together after its defeat in the New Hampshire primary. In 1985 he formed National Strategies and Marketing Group, Inc., an innovative consulting firm specializing in grass-roots campaigns and regional marketing campaigns for some of the country's leading corporations.

Beckel has appeared often on CBS News and NBC's Today show and is a frequent guest on television's Face the Nation, Crossfire, Meet the Press, and Firing Line.

Expect adept political discussion at Ed Rollins and Bob Beckel's 6:45 presentation, sponsored by the John Brown Cook Association.
What's New at the Athenaeum
BONNIE SNORTUM
DIRECTOR
Parents Library recently acquired the 54-volume set Great Books of the Western World, edited by Mortimer J. Adler and published by Encyclopaedia Britannica, Inc., as a gift to the Athenaeum from Professor John Poynter. Also, The Economist, Harpers, and Granta have been added to the numerous periodicals currently available in the Library.

The chef's newly planted herb garden will enhance the culinary delights you have come to expect at Athenaeum meals. A wide variety of vegetarian dishes are being planned and dinners will feature a soup station consisting of homemade soups (one vegetarian) plus an assortment of breads.

Reservations are required for dinner, but the 6:45 p.m. lecture is open to all. If you come for dinner, you must stay for the program; however, you may cancel your reservation by noon on the day of the event if you have a conflict.

Good things are in store for you at the Athenaeum and the staff looks forward with pleasure to welcoming all of you who are new to CMC-students, faculty, and staff-as well as all of our old friends.