Athenaeum Location
Print Newsletter
October 3, 1994
Vol. 10, No. 02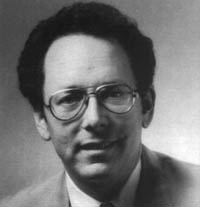 Fascism in Wartime Japan: Toward the Revival of a Concept
ANDREW GORDON
MONDAY, OCTOBER 3, 1994
The Keck Center for International and Strategic Studies and the Gould Center for Humanistic Studies are pleased to cosponsor a public lecture by Dr. Andrew Gordon, author of Postwar Japan as History (1993), Labor and Imperial Democracy in Prewar Japan (1991), and The Evolution of Labor Relations in Japan: Heavy Industry, 1853-1955 (1985).

Gordon received both an A.B. and a Ph.D. from Harvard University. Since 1973, he has lived, taught, and conducted research in Japan for a total of eight years. As professor of history at Duke University, Gordon concentrates his teachings and research interests in the fields of Japanese modern history and the comparative studies of labor. He is currently engaged in a study of labor-management relations in a Japanese steel mill between the end of World War II and the present, and he is preparing a book titled Contest for the Workplace: Workers and Managers in a Japanese Steelmill.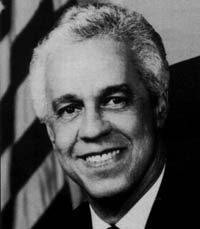 Electoral Politics in Virginia
L. DOUGLAS WILDER
TUESDAY, OCTOBER 4, 1994 4:00 p.m.
McKenna Auditorium
Governor L. Douglas Wilder has led a distinguished career as a determined leader and effective public servant. He graduated from Virginia Union College in 1951 with a degree in chemistry. Soon after, he was drafted into the Army where he was awarded the Bronze Star. Upon graduation from Howard University Law School, he opened a private practice in Richmond.

In 1969 he became the first African-American elected to the Virginia legislature since the days of Reconstruction. In 1985 he became lieutenant governor and in 1990 was sworn in as the first African-American governor in U.S. history. During his administration, Governor Wilder was noted for his sound fiscal policies, making Virginia the best financially managed state in the country, according to Financial World magazine.

A Democrat who had been running as an independent, Wilder recently withdrew from the U.S. Senate race in Virginia, potentially giving a substantial boost to incumbent Democrat Charles S. Robb's efforts to keep his Senate seat in his race against Republican Oliver L. North.

Governor Wilder's address, sponsored by Res Publica of Claremont McKenna College, will begin at 4:00 p.m. in McKenna Auditorium and is open to all.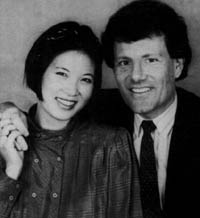 China Wakes: The Struggle for the Soul of a Rising Power
SHERYL WuDUNN
TUESDAY, OCTOBER 4, 1994
What do you make of a country that physically tortures political objectors and criminals and yet explodes with new wealth and unprecedented increases in living standards?

How do you reconcile a regime that uses tanks and guns to spray bullets at protestors in Tiananmen Square yet has managed to improve dramatically the lifestyles of over 900 million peasants?

China is such a place, and in China Wakes: The Struggle for the Soul of a Rising Power (1994), Pulitzer Prize-winning journalists Sheryl WuDunn and her husband, Nicholas D. Kristof, explore these paradoxes while maintaining that the economic revolution in China is one of the most dramatic events of the 20th century. China Wakes provides a look at China's impact on the rest of the world by combining ground-breaking reporting with the authors' personal account of how they came to discover human stories within the world's most populated nation.

WuDunn, a third generation Chinese-American who grew up in New York City, graduated with honors from Cornell University and worked as an international loan officer for three years. She then went to Harvard Business School, where she earned a master's degree in business administration, and to Princeton University, where she earned a master's degree in public administration and international affairs. Before joining The New York Times as a foreign correspondent in Beijing, she worked for the Miami Herald, The Wall Street Journal, Reuters, and the South China Morning Post. WuDunn and her husband became the first couple to win a Pulitzer Prize in journalism for their reporting on Tiananmen Square from 1988 through 1993. They have also received the George Polk Award for international reporting as well as the Overseas Press Club Award for foreign reporting.

Their current release, China Wakes, follows from a quotation that has been attributed to Napoleon: "When China wakes, it will shake the world."

Come join us at the Athenaeum as we welcome Sheryl WuDunn for her insight into an awakening world.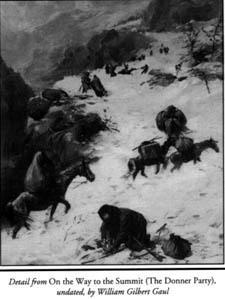 The Donner Party
THOMAS ANDREWS
WEDNESDAY, OCTOBER 5, 1994
The Donner Party (1992) chronicles the harrowing tale of the ill-fated emigrant group that set out for California in the spring of 1846 and ended in disaster in the snows of the Sierra Nevada Mountains the following winter. Three years before the gold rush, the Donner Party was part of a much larger tide of American emigration that in 1846 was just beginning to settle the Mexican province of Upper California. In July of that year, following the advice of a persuasive promoter named Lansford W. Hastings, they split off from the main body of emigrants to take an untried "shortcut" across the barren reaches of the Great Basin. The torturously difficult route was their undoing. Weeks behind and desperately short of food, the Donner Party did not reach the mountains of California until late October-where they were stopped by the first blizzard of what would prove to be the worst winter in the history of the Sierra Nevada. The five months the Donner Party spent trapped on the eastern side of the Sierra culminated in death and cannibalism for half the party and gave rise to the most haunting and mesmerizing episode to come out of the pioneer movement.

Thomas F. Andrews, Ph.D., has served as the Executive Director of the Historical Society of Southern California for the past eight years. He previously held the position of Vice President and Academic Dean at Westmont College and taught in the history departments at Azusa Pacific University and Pasadena College (now Point Loma Nazarene College). He earned his M.A. and Ph.D. at the University of Southern California, where he served as interim director of their MLA program in 1986 and 1987.

Andrews's doctoral thesis focused on overland guidebook literature to California and Oregon, 1840-1860, and on the person of Lansford W. Hastings, pioneer California promoter and emigrant guide. The guidebook written and published by Hastings is a controversial part of the Donner Party story. Dr. Andrews has published articles on the subject in California Historical Quarterly, Pacific Historical Review, and Western Historical Quarterly.

Andrews served as a consultant on The Donner Party documentary, which he will introduce at the Athenaeum. Following the screening of The Donner Party, Andrews will lead a discussion of the film. As the third program in the series Film: The Documentary, please be aware that this evening will run later than usual.

A related note of interest: through September 30 Honnold/Mudd Library has the "Overland Journeys to the Pacific Coast, 1840-60" exhibit. From the William Smith Mason Collection, this exhibit features published diaries, maps, and other accounts of pioneer journeys across the United States to California and the Oregon Territory.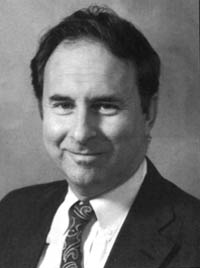 What Real Equality of Opportunity Requires
JOHN ROEMER
THURSDAY, OCTOBER 6, 1994
The Family of Benjamin Z. Gould Center for Humanistic Studies takes great pride in welcoming Dr. John E. Roemer to Claremont to deliver the first of three lectures in the Ethics, Economics, and Public Policy series that the center is sponsoring this fall. Professor Roemer brings to his discussion a prodigious international reputation founded on his considerable contributions in the fields of normative and Marxian economics, political philosophy, distributive justice, and social choice. A summa cum laude graduate of Harvard, he earned his Ph.D. in economics from the University of California at Berkeley. He has won several prestigious awards and fellowships, published in a number of U.S. and foreign journals on a broad range of subjects, and occupied important positions in professional societies and at institutions of higher learning.

Dr. Roemer currently serves as director of the program on economy, justice, and society at the University of California at Davis, where he has taught since 1974. He has authored several books, including Analytical Foundations of Marxian Economic Theory (1981), A General Theory of Exploitation and Class (1982), Free To Lose: An Introduction to Marxist Economic Philosophy (1988), and, most recently, A Future for Socialism (1994).

All are welcome to join us for what promises to be an enlightening, engaging, and brilliantly polemical discussion of matters that are at once timely and timeless.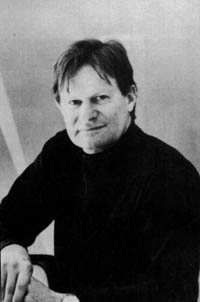 The Art of Biography
JAMES RESTON, JR.
MONDAY, OCTOBER 10, 1994
0n October 31, 1992, more than 350 years after being accused, tried, and condemned by the Roman Catholic Church for adhering to the Copernican model of the universe, Galileo Galilei received an apology from the Vatican. James Reston Jr.'s Galileo: A Life (1994) examines the complete life of this brilliant mathematician, astronomer, and inventor with a keen eye to the entire story of his life and legacy.

Reston's writing achieves the precarious balance of good biography by tempering an articulate narrative with the utmost of factual integrity. His previous biographies have spotlighted military leaders, cult leaders, politicians, and sports figures. His work also includes three Frontline documentaries for PBS, the novels To Defend, To Destroy (1971) and The Knock at Midnight (1975), and the plays Sherman the Peacemaker (1979) and Jonestown Express (1984).

Reston holds a philosophy degree from the University of North Carolina and Oxford University. In addition to his numerous literary credits, his experience includes speechwriting for the U.S. Secretary of the Interior, an intelligence position in the U.S. Army, and a creative writing lecturer post at the University of North Carolina.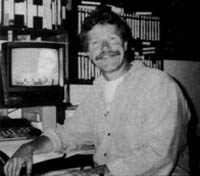 Bound by the Wind
DAVID BROWN '69
TUESDAY, OCTOBER 11, 1994
In 1995 the Non-Proliferation Treaty of 1968 expires, leaving the world of nuclear politics in a volatile state. When North Korea recently dropped out of the nonproliferation game to pursue an unfettered nuclear weapons program, calls for nuclear weapons production and testing bans were pronounced. As Japan announces its desire to develop its own nuclear weapons program, the United States vacillates from nuclear testing suspension with France and the former Soviet Union to preparations to resume its own testing.

David L. Brown, who grew up downwind from the Rocky Flats Nuclear Weapons Plant in Denver, knows what radiation emissions from such sites can do. In the documentary Bound by the Wind (1993), Brown investigates the global impact of nuclear weapons testing and the 40-year international campaign to achieve a comprehensive test ban.

Bound by the Wind, winner of the CINE Golden Eagle and Golden Gate Award for the best environmental documentary, is structured around the dramatic stories of people from the United States, the former Soviet Union, and the South Pacific who are directly affected by radiation from nuclear testing. The film interweaves their stories of fallout, birth defects, cancer, and deception with the relevant historical events, archival footage, and analysis from experts such as the late Linus Pauling and government officials like Pat Schroeder.

An independent filmmaker and CMC alumnus, Brown has been directing and producing current affairs documentaries for more than twenty years. His documentaries A Question of Power (1986), Free Zone: Democracy Meets the Nuclear Threat (1989), and Strategies for Survival have received over 35 international awards and have been broadcast both internationally and by PBS. Bound by the Wind is the second installment in a documentary series at the Athenaeum. Please join us for a viewing of the film, followed by discussion with its producer.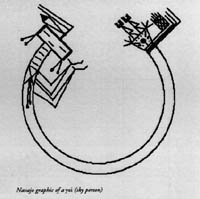 The Navajo "Code Talkers" of World War II
PAUL APODACA
WEDNESDAY, OCTOBER 12, 1994
Because the Navajo language was unknown outside the continental United States, the U.S. Armed Forces used Navajo "code talkers" to send messages during World War II. The notable contributions these radiomen made to the victory at Iwo Jima and during other battles will be addressed in Paul Apodaca's lecture, which is part of the continuing Athenaeum series Reflections on World War II: 50 Years after D-Day.

For 15 years Apodaca has worked with Orange County's largest museum, the Bowers Museum, as an artist and curator. Currently a professor at Chapman University, he has lectured and taught at UCLA, Cal State Fullerton, and the University of California at Irvine. Apodaca is also a highly respected consultant and contributor to the Smithsonian, the California Arts Council, the California State Indian Museum, and the California Council for the Humanities. Apodaca's literary credits include editing News from Native California (1988), writing for The MacMillan Dictionary of Art and The American Encyclopedia of Ideas, as well as illustrating Bowers Museum publications including Religion, Art and Iconography: Man and Cosmos in Prehispanic Mesoamerica (1982).

Paul Apodaca wrote and performed the musical score for the Oscar-winning feature documentary Broken Rainbow (1986), which helped to stop a planned government relocation of 12,000 Navajo from their reservation in Arizona. His list of honors and awards also includes the Orange County Human Rights Award and the Smithsonian Institution Museum Professional Award.