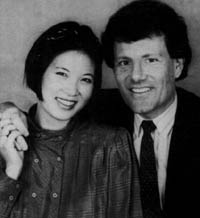 China Wakes: The Struggle for the Soul of a Rising Power
SHERYL WuDUNN
TUESDAY, OCTOBER 4, 1994
What do you make of a country that physically tortures political objectors and criminals and yet explodes with new wealth and unprecedented increases in living standards?

How do you reconcile a regime that uses tanks and guns to spray bullets at protestors in Tiananmen Square yet has managed to improve dramatically the lifestyles of over 900 million peasants?

China is such a place, and in China Wakes: The Struggle for the Soul of a Rising Power (1994), Pulitzer Prize-winning journalists Sheryl WuDunn and her husband, Nicholas D. Kristof, explore these paradoxes while maintaining that the economic revolution in China is one of the most dramatic events of the 20th century. China Wakes provides a look at China's impact on the rest of the world by combining ground-breaking reporting with the authors' personal account of how they came to discover human stories within the world's most populated nation.

WuDunn, a third generation Chinese-American who grew up in New York City, graduated with honors from Cornell University and worked as an international loan officer for three years. She then went to Harvard Business School, where she earned a master's degree in business administration, and to Princeton University, where she earned a master's degree in public administration and international affairs. Before joining The New York Times as a foreign correspondent in Beijing, she worked for the Miami Herald, The Wall Street Journal, Reuters, and the South China Morning Post. WuDunn and her husband became the first couple to win a Pulitzer Prize in journalism for their reporting on Tiananmen Square from 1988 through 1993. They have also received the George Polk Award for international reporting as well as the Overseas Press Club Award for foreign reporting.

Their current release, China Wakes, follows from a quotation that has been attributed to Napoleon: "When China wakes, it will shake the world."

Come join us at the Athenaeum as we welcome Sheryl WuDunn for her insight into an awakening world.