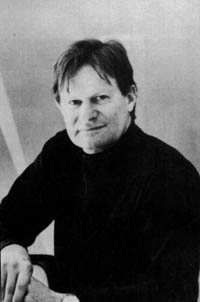 The Art of Biography
JAMES RESTON, JR.
MONDAY, OCTOBER 10, 1994
0n October 31, 1992, more than 350 years after being accused, tried, and condemned by the Roman Catholic Church for adhering to the Copernican model of the universe, Galileo Galilei received an apology from the Vatican. James Reston Jr.'s Galileo: A Life (1994) examines the complete life of this brilliant mathematician, astronomer, and inventor with a keen eye to the entire story of his life and legacy.

Reston's writing achieves the precarious balance of good biography by tempering an articulate narrative with the utmost of factual integrity. His previous biographies have spotlighted military leaders, cult leaders, politicians, and sports figures. His work also includes three Frontline documentaries for PBS, the novels To Defend, To Destroy (1971) and The Knock at Midnight (1975), and the plays Sherman the Peacemaker (1979) and Jonestown Express (1984).

Reston holds a philosophy degree from the University of North Carolina and Oxford University. In addition to his numerous literary credits, his experience includes speechwriting for the U.S. Secretary of the Interior, an intelligence position in the U.S. Army, and a creative writing lecturer post at the University of North Carolina.