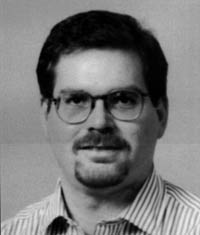 The Future of NATO
RONALD ASMUS
TUESDAY, NOVEMBER 15, 1994
With the future of the former Soviet states still in question and Germany's reemergence as a major world power, the visit by Ronald Asmus to the Marian Miner Cook Athenaeum is timely.

A special guest of the Keck Center for International and Strategic Studies, Ronald Asmus is senior political scientist in the international policy department at the RAND Corporation in Santa Monica. He has received a B.A. from the University of Wisconsin and a Ph.D. from Johns Hopkins University. Asmus has led several RAND projects examining potential conflict in post-Cold War Europe: above all the implications of the instability in the East and the Mediterranean for the transatlantic relationship.

Asmus conducts ongoing research on political trends in Central Europe. He heads a survey research effort exploring public opinion trends in Germany, especially changing attitudes toward the United States.

Asmus is currently completing a book entitled Germany's New Geopolitics. He is active in organizing conferences with European institutions and is a frequent public speaker in both the United States and Europe.