Athenaeum Location
Print Newsletter
December 31, 1969
Vol. 10, No. 07



February 20, 95

Vol. 10 , No. 07   
View Entire Issue (Vol. 10 , No. 07)
---
NOTICE
Peter Hemmings, General Director of the Los Angeles Music Center Opera, will be speaking in the Security Pacific Room on Tuesday, February 21, at 11:15 a.m. This lecture is open to all.
---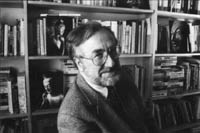 Japan and America: Thinking About the Bomb
JOHN DOWER
MONDAY, FEBRUARY 20, 1995
Fifty years after World War II, John Dower is making history of his own with his accounts of modern Japanese history and U.S.-Japan relations. His book, War Without Mercy: Race and Power in the Pacific War (1987), was a trailblazing comparative study of the racial and psychological aspects of World War II from both American and Japanese perspectives. For his work Dower was awarded the National Book Critics Circle Award for non-fiction. In addition, he was honored in Japan with the Masayoshi Ohira Memorial Prize for distinguished scholarship on Asia and the Pacific.

John Dower is currently the Henry R. Luce Professor of International Cooperation at the Massachusetts Institute of Technology. He received his B.A. in American studies from Amherst College and his Ph.D. in history and far eastern languages from Harvard University. Politics, history, and art are among the inspirations for his books and documentary films, which include Empire and Aftermath: Yoshida Shigeru and the Japanese Experience (1989), Hellfire: A Journey from Hiroshima (1986), and Japan in War and Peace (1995).

John Dower's presentation is an installment of the Athenaeum series "Reflections on World War II." This opportunity to discuss international relations, history, politics, and society with one of America's most celebrated historians should not be missed.
NOTICE
Peter Hemmings, General Director of the Los Angeles Music Center Opera, will be speaking in the Security Pacific Room on Tuesday, February 21, at 11:15 a.m. This lecture is open to all.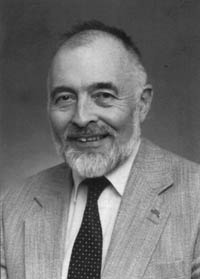 The Use of Atmospheric Tracers to Study the Transport and Dispersion of Pollutants
FREDRICK SHAIR
TUESDAY, FEBRUARY 21, 1995
How do emissions from volcanoes disperse around the world? To what extent do airborne emissions from the coastal region of southern California influence the air quality inland? How are satellites being used to augment our understanding of atmospheric transport and dispersion? We can gain much insight into micro-scale, macro-scale, and global-scale atmospheric pollution by using nontoxic atmospheric tracer techniques to "see" quantitatively.

Sigma Xi, the scientific research society, invites you to learn more about these issues from Dr. Fredrick H. Shair, manager of educational affairs at Caltech's Jet Propulsion Laboratory and a Sigma Xi national lecturer. Dr. Shair received his B.S. from the University of Illinois and his Ph.D. from the University of California at Berkeley.

Dr. Shair is an expert on all aspects of pollution; his presentation will not only incorporate scientific observations but will also discuss the reality of pollution and politics. This event touches on issues that are of interest to all, and will be directed to an audience comprised of scientists and nonscientists alike.
Musical Tea
JUSTIN BIGGS '95
ANAND SUBRAMANIAN '97
WEDNESDAY, FEBRUARY 22, 1995 3:00 p.m.
Justin Biggs, a senior from Redlands majoring in European Civilization, has played and studied classical guitar for nearly two years. His interest in the Flamenco style has been a major influence in developing his repertoire. For the Ath Tea Biggs will perform several Flamenco pieces as well as selections by Bach and Scarlatti.

Anand Subramanian, a sophomore PPE/Religious Studies major who came to CMC from Chicago, has been composing music, and singing for almost three years. He will perform several of his favorite original songs.

Come to the Ath for tea and linger awhile to enjoy this artistic treat by two talented CMC musicians.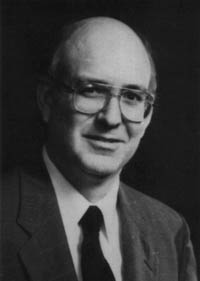 Genetic Screening and Gene Therapy: A Technological or Ethical Revolution?
EDWARD McCABE
WEDNESDAY, FEBRUARY 22, 1995
At least one child in ten is born with some type of inherited abnormality. Modern medicine has developed methods to detect abnormal genes in these children and even in normal people who are carriers. Clinical experiments are underway to try to change the abnormal genes back to normal ones. These fascinating technical accomplishments are already having an impact on human health. At the same time, they raise some troubling ethical issues. Parents and doctors must ask themselves to what extent should they make use of current technologies to determine the characteristics of a newborn child. Society and government must also decide whether limitations should be put on new technologies.

As a pediatrician, scientist, and medical administrator, Dr. Edward McCabe is uniquely qualified to address this topic. With both M.D. and Ph.D. degrees, he is president of the American Board of Medical Genetics, an expert on newborn genetic screening, a leading researcher on human inherited diseases, and is chair of the Department of Pediatrics at the UCLA School of Medicine. McCabe has testified at many governmental agency hearings and is called on frequently to speak to audiences with both medical and nonmedical backgrounds.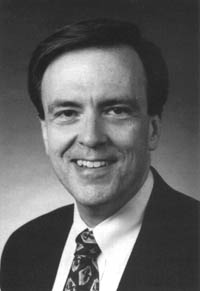 Sex, Alcohol, and Self-Esteem: Health on Campus in the 1990s
RICHARD KEELING
THURSDAY, FEBRUARY 23, 1995
Richard Keeling insists that "problems like HIV or unwanted pregnancy are not just medical or public-health issues but problems of a troubled culture." Dr. Keeling has made it his professional mission to cure the culture which causes the most crucial American health issues, especially on college campuses.

Keeling is a professor of medicine at the University of Wisconsin-Madison. He directs the university health services, which provides traditional medical services along with counseling and preventative programs.

He is also senior consultant with Health Advocates, an organization that assists governmental organizations, corporations, and institutes of higher education on important issues of health and community.

Keeling received his B.A. in English from the University of Virginia, where he was elected Phi Beta Kappa. His medical degree is from Tufts University School of Medicine, and he holds an honorary doctorate in science from Wilkes University.

This event, cosponsored by Claremont Health Education Outreach, promises to provide a different perspective on American health and a different approach to health education.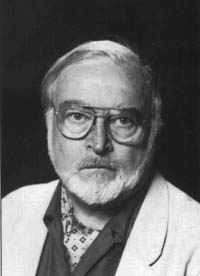 Flow: The Psychology of Optimal Experience
MIHALY CSIKSZENTMIHALYI
MONDAY, FEBRUARY 27, 1995
Flow is the heightened sense of concentration, efficiency, and confidence produced by a good match between individuals' abilities and their surroundings. Psychologists believe that flow leads to enhanced success in sports, interpersonal relationships, and job performance.

Mihaly Csikszentmihalyi's research into the phenomenon of flow is so important that his book, Flow: The Psycholoqy of Optimal Experience (1990), has been translated into seven languages and was a bestseller in America. Csikszentmihalyi holds a B.A. and a Ph.D. from the University of Chicago, where he is now professor of human development and education.

Csikszentmihalyi has written over 150 scholarly articles in major psychological journals and ten books, which include Flow and Beyond Boredom and Anxiety (1975). He has also seen success as an essayist, short story author, and fiction and poetry translator. Numerous appearances on television and in print have distinguished Csikszentmihalyi as one of the international pioneers of performance psychology.

This program is made possible through the cooperation of the CMC psychology department and the Kravis Leadership Institute.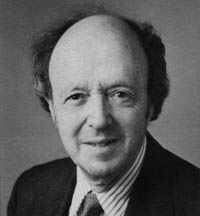 So It Goes: The Bosnian Tragedy
ANTHONY LEWIS
TUESDAY, FEBRUARY 28, 1995
Daily articles in national and international newspapers and constant coverage from foreign television and broadcast correspondents demonstrate that Bosnia is not far away from home. Award-winning author, correspondent, and professor Anthony Lewis joins the Marian Miner Cook Athenaeum to explore the crisis in Bosnia.

Lewis, twice winner of the Pulitzer Prize, is a columnist for The New York Times who travels extensively in this country and abroad. His experience extends to his coverage of the Supreme Court and to his position as chief of the London bureau of The New York Times. Following graduation from Harvard College in 1948, Lewis worked for the Sunday department of The New York Times. Later on, he would return to Harvard Law School as a lecturer on law for fifteen years, teaching a course on the Constitution and the press. In 1952 he became a general assignment reporter for the Washington Daily News. Just seven years out of college, Lewis won his first Pulitzer Prize for national reporting. The award recognized a series of articles in the Washington Daily News on the dismissal of a Navy employee who was said to pose a security risk. Lewis's articles led to the employee's reinstatement.

To cover the Supreme Court, the Justice Department, and other legal subjects, Lewis was transferred to the Washington Bureau in 1955. After studying law as a Nieman Fellow at Harvard, Lewis returned to reporting and won his second Pulitzer Prize in 1963 for his coverage of the Supreme Court. His experience with the Supreme Court led him to write Gideon's Trumpet (1964), followed by Portrait of a Decade: The Second American Revolution (1964). Make No Law: The Sullivan Case and the First Amendment (1991) is another of Lewis' publications.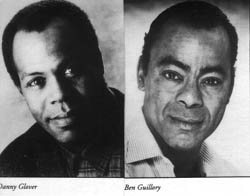 An Evening with Langston and Paul
DANNY GLOVER
BEN GUILLORY
WEDNESDAY, MARCH 1, 1995 McKenna Auditorium
My People

The night is beautiful,
So the faces of my people.

The stars are beautiful,
So the eyes of my people.

Beautiful, also, is the sun.
Beautiful, also, are the souls of my people.

from Selected Poems of Langston Hughes

In recognition of Black History Month, the Marian Miner Cook Athenaeum and the Office of Black Student Affairs welcome Daniel Glover and Bennet Guillory to celebrate the works of Langston Hughes and recapture the experiences of Paul Robeson.

One of Hollywood's most versatile and respected actors, Danny Glover has gained international star status for his portrayal of police detective Roger Murtagh opposite Mel Gibson in the megahit Lethal Weapon (1987) cinematic series. He also has appeared in The Color Purple (1985), Grand Canyon (1991), and Places in the Heart (1984). Glover won an Academy Award for his portrayal of Moze in Places in the Heart, as well as an Emmy nomination for his role in one of television's highest rated miniseries, Lonesome Dove. In addition to his pursuits as an actor, Glover is active within the community. He spends one month a year on a corporate-sponsored tour speaking to children and adults across the country about the importance of education, abstinence from drugs, and other teenage-related issues. His energy and enthusiasm is also demonstrated in his work as a spokesman for the National Association for Sickle Cell Disease and in his work to help others overcome the obstacles of dyslexia. On Wednesday, Glover will read excerpts from a master of American verse: poet Langston Hughes.

Ben Guillory has worked extensively in theater, film, and television. While studying and working five seasons at the American Conservatory Theater in San Francisco, Guillory appeared in numerous classic contemporary plays, including Julius Caesar, The Taming of the Shrew, Peer Gynt, The Misanthrope, The Cherry Orchard, and Othello to name a few. Guillory will share with us highlights from his award-winning portrayals of Paul Robeson. Not only did Guillory win San Francisco's Critic Circle Award for his portrayal of Robeson in the Illustrated Stages' production of Are You Now Or Have You Ever Been, Guillory was also recognized for his one-man performance in Philip Haye Dean's Paul Robeson with the Drama-Logue Award and a Special NAACP Image Award. Guillory's talent as an actor well represents the poised and powerful Robeson, a legendary Renaissance man. By the time Robeson had graduated from Rutger's University in 1919, he was the first and only person to be named All-American four times for his participation in football, basketball, and baseball. After graduating Phi Beta Kappa and as class valedictorian, Robeson went on to Columbia University Law School. He changed career paths and turned to dramatic roles on the stage after a New York law firm refused to let him handle any cases of consequence. His resonant bass voice also established him as a major concert singer. Despite his talents, Robeson faced persecution for his race and political beliefs, meeting adversity with the courage of his convictions. Complimented by critics for his "poet's sense of theater" and "warmth," Ben Guillory will share excerpts from his performances based on Paul Robeson's life in "An Evening with Langston and Paul."

This evening's performance begins at 7:00 p.m. in McKenna Auditorium.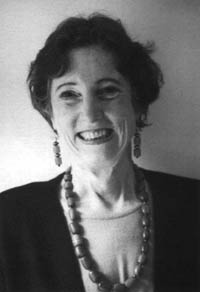 Logics of Self-Love
PATRICIA MEYER SPACKS
THURSDAY, MARCH 2, 1995
Focusing on Mary Shelley's Frankenstein (1831), Patricia Meyer Spacks ponders to what ends and with what effect the novel includes a sympathetic first-person account of the monster's experience. On the one hand, the reader is invited to react with horror to the physical monstrosity and the destructive behavior of the nameless creature that Frankenstein manufactures. On the other hand, the creature himself reports that he is murderous only because he has faced rejection and no one will respond to his need for sympathy. Spacks asks: "How are we to feel about this horrifying monster and the characters that surround him?" To arrive at some answers Spacks will place Frankenstein in its historical setting, considering the 18th-century debate about self-love versus sympathy.

Educated at Rollins College, Yale University, and the University of California at Berkeley, Spacks has taught at Wellesley College, Yale University, and the University of Virginia. Currently an Edgar F. Shannon Professor of English and chair of the English department at Virginia, Spacks is the author of a number of important critical works, including The Female Imagination (1975), The Adolescent Idea: Myths of Youth and Adult Imagination (1981), A Distant Prospect: Eighteenth-Century Views of Childhood (1982), Gossip (1986), and Desire and Truth: Functions of Plot in Eighteenth-Century Novels (1990). Her most recent book, Boredom: The Literary History of a State of Mind (1994), was released last December. Spacks is known for her wonderful talent in writing about complex and fascinating ideas in an accessible and clear fashion. Please join us for what will be a lively and engaging discussion.
ATHENAEUM FELLOW APPLICATIONS
Application forms for the position of Athenaeum Fellow for the 1995-96 academic year will be available in the Athenaeum office Monday, February 27. Completed applications must be returned by Friday, March 24, at 5:00 p.m.

Students desiring to be considered for the following year (1996-97) but who will be away from campus during the next year's selection process, may submit their application now in order to be considered for the future position.
NOTE FROM THE DIRECTOR
Everyone involved with planning and scheduling programs at the Athenaeum has been extremely gratified by the enthusiastic response from students and faculty this year. Also, thanks to the efforts of chefs David and Sid, and CMC's generous underwriting of food costs, meals at the Athenaeum have earned a reputation for superb cuisine.

We request that you remember three things as you consider the events announced in the Fortnightly: 1) sign up for the meal only if you have every intention of attending; 2) if you find that you cannot attend a meal you have reserved, cancel your dinner reservation by noon the day of the event or a lunch reservation by 5:00 p.m. the day before; 3) no reservations are needed to attend just the 6:45 p.m. presentation. Cancelling your meal reservation in a timely fashion will allow someone else to have your place. Thank you for your cooperation in this.