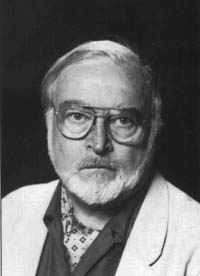 Flow: The Psychology of Optimal Experience
MIHALY CSIKSZENTMIHALYI
MONDAY, FEBRUARY 27, 1995
Flow is the heightened sense of concentration, efficiency, and confidence produced by a good match between individuals' abilities and their surroundings. Psychologists believe that flow leads to enhanced success in sports, interpersonal relationships, and job performance.

Mihaly Csikszentmihalyi's research into the phenomenon of flow is so important that his book, Flow: The Psycholoqy of Optimal Experience (1990), has been translated into seven languages and was a bestseller in America. Csikszentmihalyi holds a B.A. and a Ph.D. from the University of Chicago, where he is now professor of human development and education.

Csikszentmihalyi has written over 150 scholarly articles in major psychological journals and ten books, which include Flow and Beyond Boredom and Anxiety (1975). He has also seen success as an essayist, short story author, and fiction and poetry translator. Numerous appearances on television and in print have distinguished Csikszentmihalyi as one of the international pioneers of performance psychology.

This program is made possible through the cooperation of the CMC psychology department and the Kravis Leadership Institute.