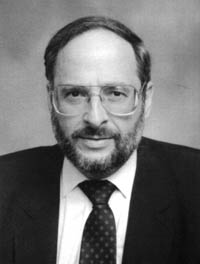 Designing a New American Security Strategy for Asia
JONATHAN POLLACK
TUESDAY, MARCH 21, 1995
Now that the Cold War is over, the United States faces both a challenge and an opportunity to reappraise its overall strategic posture in the Asian Pacific region and to develop a new long-range policy. In order to examine this important question, the Keck Center for International and Strategic Studies has invited Dr. Jonathan D. Pollack to speak at the Marian Miner Cook Athenaeum.

Pollack is senior advisor for international policy at RAND in Santa Monica. In this capacity he advises RAND's president and chief executive officer on issues and options facing RAND in its international policy research. A specialist on East Asian political and security affairs (especially China), Pollack joined RAND in 1978. He received an M.A. and Ph.D. from the University of Michigan, served as a postdoctoral fellow at Harvard University, and has taught courses at Brandeis University.

Pollack has published widely on China's political strategic roles, the international politics of Asia, U.S. policy in Asia and the Pacific, and Chinese technological and military development. He has recently completed a major collaborative research study on U.S.-Korean security cooperation in the 21st century.