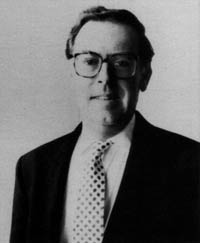 The Politics of Turmoil: What's Ahead for Washington?
KEVIN PHILLIPS
THURSDAY, MARCH 23, 1995
0ne of the most astute forecasters of major U.S. political and economic trends, Kevin Phillips provides an inside look at national politics. His most recent book, Arrogant Capital: Washington, Wall Street, and the Frustration of American Politics (1994), asserts that two-party politics and entrenched Washington bureaucrats have rendered government useless.

Kevin Phillips also authored The Politics of Rich and Poor: Wealth and the American Electorate in the Reagan Aftermath (1990), a book acclaimed by liberals and conservatives alike. His analyses of modern America have reshaped the political and economic debates of the 1990s; Boiling Point: Republicans, Democrats, and the Decline of Middle Class Prosperity (1993) was a best seller in 1993 and has become required reading for Washington insiders.

Kevin Phillips holds degrees from Colgate University and the University of Edinburgh, as well as a law degree from Harvard. He is a frequent contributor to the Los Angeles Times, The Washington Post and The Wall Street Journal, and has been a featured commentator and political analyst for National Public Radio and CBS.

The Salvatori Center is cosponsoring this lecture by Kevin Phillips. Everyone is cordially invited to attend.