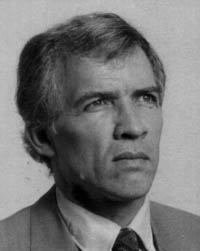 Making a Mark: The Psychology of Greatness
DEAN KEITH SIMONTON
WEDNESDAY, MARCH 29, 1995
What do Madonna, Confucius, and Jackie Robinson have in common? What does it take to go down in history as a great political leader? Why do revolutions occur, riots break out, and lynch mobs assemble?

Dean Keith Simonton's book, Greatness: Who Makes History and Why (1994), offers a comprehensive examination of the important personalities and events that have influenced the course of history. It discusses whether people who go down in history are different from the rest of us; whether specific personality traits predispose certain people to become world leaders, movie stars, scientific geniuses, or athletes, while others are relegated to ordinary lives. Greatness embeds psychological topics in the larger contexts of science, art, politics, and history to essentially define a new interdisciplinary field of study: the psychology of history.

Simonton graduated Phi Beta Kappa and magna cum laude from Occidental College. After receiving his Ph.D. from Harvard, he joined the psychology faculty at UC Davis. He has published over 100 journal articles on psychology and leadership, as well as five books and 20 book chapters. In 1994 his professional dedication and accomplishments earned him the prestigious UC Davis Prize for Teaching and Scholarly Achievement.

Simonton visits the Athenaeum thanks to the sponsorship of the Kravis Leadership Institute and the department of psychology.