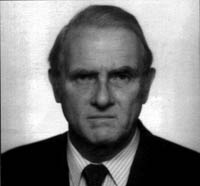 The Future of U.S.-China Relations
JAMES LILLEY
TUESDAY, SEPTEMBER 19, 1995
For criticizing China's strategy for reunification with Taiwan, James R. Lilley was accused by the People's Daily-the official newspaper of the Chinese Communist Party-of "wagging a loose tongue" and plotting to "split China forever." A former Ambassador to China and a fixture in U.S. diplomatic relations with East Asia, Lilley has been involved in some of the region's most critical issues. As Ambassador to Beijing, he not only dealt with human rights, weapons sales, and trade, but also hosted some of that nation's most prominent dissidents after the 1989 Tiananmen Square demonstrations.

Lilley has most recently testified before the Senate's Subcommittee on East Asian and Pacific Affairs, offering his expert advice on topics ranging from U.S. policy toward Taiwan and democracy in Hong Kong to the future of China and the U.S. nuclear agreement with North Korea.

Throughout his career Lilley has played an influential role in the intelligence and diplomatic communities of the United States. He has served as Assistant Secretary of Defense for International Security Affairs and as Ambassador to the Republic of Korea. His other noted appointments include serving as National Intelligence Officer for China, Political Coordinator and Senior East Asian Specialist on the National Security Council, and Director of the American Institute in Taiwan. Lilley is coeditor of Beyond MFN:Trade with China and American Interests.

Lilley is the Philip M. McKenna Visiting Scholar of Asian Studies at CMC and will be teaching The Pacific Rim and the U.S. on campus this fall. Before coming to Claremont, he served as the resident fellow and director of Asian Studies at the American Enterprise Institute in Washington, D.C. The Keck Center for International and Strategic Studies and the Athenaeum are pleased to present this distinguished guest to our college community.