Athenaeum Location
Print Newsletter
October 2, 1995
Vol. 11, No. 02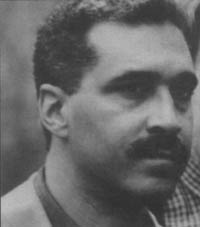 Black Writers in America: James Baldwin
SHELBY STEELE P'96
MONDAY, OCTOBER 2, 1995
The Gould Center for Humanistic Studies proudly joins the Athenaeum and CMC in welcoming Shelby Steele back to Claremont. Well known to Claremont audiences, Steele, who in 1990 won the National Book Critics' Circle award for The Content of Our Character: A New Vision of Race in America (1990), will engage his own work with that of the late novelist and social critic James Baldwin.

Baldwin, who leapt onto the American literary scene with his first novel, Go Tell It On the Mountain (1953), captured further critical attention with a highly polemical essay entitled "Everybody's Favorite Protest Novel" (1949), in which he attacked the use of the novel as a form of social protest. Steele will locate his own and other writers' work within the tradition of social commentary in American literature and examine how writers' approaches to political action have met, refuted, or challenged those dicta that Baldwin articulated in his essay.

Steele has received wide acclaim for his ability to discuss broad social and moral issues with the sensibility of a novelist. Much in demand for the force and eloquence of his commentary, he has appeared on such television programs as 60 Minutes and The MacNeil-Lehrer News Hour. George Will has written that Steele's The Content of Our Character is the most important writing about race since Martin Luther King's Letters from Birmingham Jail (1963).

Steele is the Gould Center's special program director for the series, "Black Writers in America."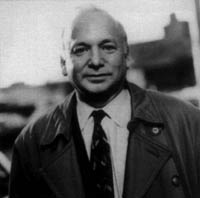 The End of Affluence: The Causes and Consequences of America's Economic Dilemma
JEFFREY MADRICK
TUESDAY, OCTOBER 3, 1995
According to Jeffrey Madrick, the American Dream is slowly moving out of reach for more and more Americans. Madrick asserts that if the American economy had continued to grow at the same rate it had been before 1973, we would have lower taxes, no health care concerns, and a federal deficit. Madrick uses both economic and historic examples to demonstrate that our slowing economy is a result of a. more competitive world market, rather than differing political ideologies, increased military spending, or the irresponsible behavior of citizens.

In his revealing book, The End of Affluence: The Causes and Consequences of America's Economic Dilemma (1995), Madrick identifies the reasons behind America's economic problems. He believes that we cannot progress until we understand the historical shift that caused this economic malaise.

Jeffrey Madrick, a graduate of Harvard business school, has written numerous articles on the American economy. A former finance editor for Business Week, he served as an economic reporter for NBC from 1985 to 1993.

Please join us for what will surely be an informative, provocative lecture concerning the state of the American economy.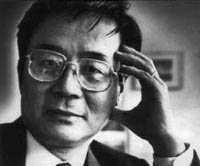 The Myths and Realities of Human Rights
HARRY WU
WEDNESDAY, OCTOBER 4, 1995
For 66 days in the summer of 1995, U.S. relations with China were not centered on trade, regional security, or the future of Taiwan. They were almost singularly driven by efforts to release human rights activist Harry Wu. A renowned critic of China's human rights policies, Wu intended to document what he has termed that nation's "dirty secret," the prison system's forced labor camps or laogai. Wu's arrest was an international incident, but his effort to expose the myths and realities of China's human rights violations is a personal crusade.

When Wu attempted to enter China through a remote border point in Kazakhstan on June 19, he was arrested by Chinese authorities on espionage charges. He was subsequently imprisoned for over two months, only to be convicted in a four-hour trial and deported from the country with a warning that if he were to return, he would serve a 15-year sentence. In spite of this threat, Wu refuses to give up his work: "I cannot turn my back on my former inmates or my suffering country. I won't give up. No way."

Wu's activist history certainly supports his assertion. Since he arrived in the United States in 1985, he has returned to China three times, not only to videotape the conditions of labor-reform camps but to confirm allegations that prison-made products were being exported to the U.S. and that the organs of executed criminals were sold to transplant recipients.

The intense commitment that Wu has to his campaign is rooted in his own history. The Chinese government identified Wu as a counterrevolutionary and arrested him at the age of 23 for criticizing the Soviet Union's 1956 invasion of Hungary. He consequently spent the next 19 years of his life in camps that emphasized "reform through labor."

A research fellow at Stanford University's Hoover Institution, Wu founded the Laogai Research Foundation to expose the human rights violations of China's prison camp system. He also has chronicled his experiences in a book co-written by Carolyn Wakeman, Bitter Winds: A Memoir of My Years in China's Gulag (1993). Most recently, Wu was nominated for the 1996 Nobel Peace Prize by Congressman Pete Stark of California.

Harry Wu's appearance at the Athenaeum is sponsored by the Keck Center for International and Strategic Studies and the Office of the Dean of the Faculty at CMC.

Dinner reservations are available to Claremont McKenna College persons only. The 6:45 p.m. talk is open to all.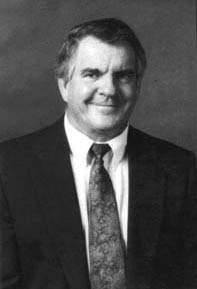 Deep-sea Animals: What Do We Know About Them, and What Do They Mean to Us?
DAVID PAWSON
MONDAY, OCTOBER 9, 1995
What creatures live on the ocean's floor? What do we know about these animals, and why are they important to us? The deep sea, those areas of the world's oceans that are permanently dark and cold, is the home of a variety of animals that are specially adapted to the extreme physical conditions in which they live. Recent discoveries reveal that the deep sea is very important to our well-being, and although this vast habitat seems very remote to the casual observer, our actions on land can have far-reaching consequences in the deep sea.

David L. Pawson, senior research scientist at the Smithsonian's National Museum of Natural History, has been investigating the denizens of the deep sea floor for more than 30 years, using collecting nets towed from ships, cameras that can be lowered to the seafloor, and manned research submersibles. In this quest to reveal the mysteries of the ocean's floor, he has traveled the globe, including Antarctica, Ascension Island, Chile, Argentina, Panama, and the South Pacific. In the last decade, Pawson has made 100 dives in the Johnson Sea-Link submersibles to observe deep-sea organisms in the Bahamas.

David Pawson received his Ph.D. from Victoria University in Wellington, New Zealand in 1964. Pawson also serves as an honorary research associate at the National Museum of New Zealand, as well as an associate in marine biology in the Museum of Comparative Zoology at Harvard University.

David Pawson's appearance at the Athenaeum is sponsored by Sigma Xi, the national honorary society for science majors.

Please join us for this exciting multimedia presentation.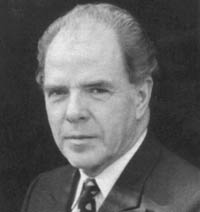 Readings from "The Flaming Corsage"
WILLIAM KENNEDY
TUESDAY, OCTOBER 10, 1995 12:15 p.m.
In conjunction with the Gould Center for Humanistic Studies, the Athenaeum is proud to welcome William Kennedy, Pulitzer Prize-winning author of Ironweed (1983), to Claremont to read from his just-finished novel, The Flaming Corsage (1996). Kennedy is famous for his Albany cycle, which includes, in addition to Ironweed, the novels Billy Phelan's Greatest Game (1978), Legs (1975), and Very Old Bones (1992). His latest work returns to the scene of Billy Phelan's Greatest Game and deals with the journalist Martin Daugherty and his wife Katrina, whom readers of Very Old Bones will remember as being very much involved in Fran Phelan's fortunes.

In addition to his work as a novelist, Kennedy is a wide-ranging and acute essayist and critic. His random pieces have recently been brought together in the collection, Riding the Yellow Trolley Car (1993). Among his many other notable credits is the screenplay (with Godfather (1972) author Mario Puzo) of Cotton Club (1984).
Mr. Kennedy's reading will begin at 12:15 p.m.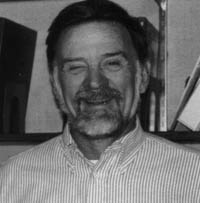 History Wars of the 1990s
GARY NASH
TUESDAY, OCTOBER 10, 1995
As the codirector of the National History Standards Project, Gary Nash has endeavored to revolutionize how history is taught in American classrooms. He leads the movement to create a voluntary curriculum for the instruction of history from kindergarten through the 12th grade. This address is part of the Athenaeum series entitled "Redefining Education."

The project's initial recommendations were published last fall in a three-volume work, National Standards in United States History: Exploring the American Experience (1994). The ultimate objective of Nash's efforts are effectively summarized in those volumes: "The study of history involves more than the passive absorption of facts, dates, names and places. Real historical understanding requires students to engage in historical thinking: to raise questions and to marshal evidence in support of their answers; to go beyond the facts presented in their textbooks and examine the historical record for themselves."

The guidelines developed by Nash and his collaborators have been praised for raising the academic goals of history instruction to levels heretofore unknown as well as for incorporating the contributions of women and minorities into the main of U.S. history. However, Nash's group has also ignited a firestorm of controversy among conservatives who decry what they perceive as a liberal bias and a negative depiction of Western civilization.

Nash, the director of the UCLA National Center for History in the Schools, has been a member of UCLA's faculty since 1966 and is considered by his peers the "preeminent active historian of colonial America." His books include The Urban Crucible: Social Change, Political Consciousness and the Origins of the American Revolution (1979) -a Pulitzer Prize finalist-and Forging Freedom: The Formation of Philadelphia's Black Community, 1720-1840 (1988), which earned him the award for best book of 1988 from the Society for the History of the Early American Republic. In 1995 he was recognized as a University of California distinguished emeriti for his scholarship in the humanities and social sciences.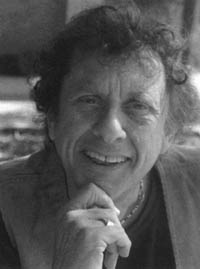 Poet Reads From His Work
STEVE KOWIT
WEDNESDAY, OCTOBER 11, 1995
Steve Kowit is a man as original as his poetry. He sharpened his craft, and modeled his own poetry, after the tradition of the Beat poets of the 1950s and 1960s. His literary education in coffeehouses in New York's Lower East Side and San Francisco's Haight Ashbury district contributes to the humanity and accessibility of Kowit's poetry.

Kowit is the editor of The Maverick Poets: An Anthology (1988), an anthology of contemporary poetry. He has published five volumes of his own poetry, including Lurid Confessions (1983) and Climbing the Walls (1976). In the Palm of Your Hand: A Poet's Portable Workshop (1995), his latest book, is a guide that encourages poets to transform their dreams and secrets into poetry. He believes that poetry should be "hot and passionate, from the heart, communicated with craft," and not cold or distant.

The recipient of numerous awards, including a grant from the National Endowment for the Arts Literature Program, Kowit teaches poetry at Southwestern College. He has translated a volume of political poetry by Latino poet Pablo Neruda, and he has recreated traditional Indian love poetry. Kowit is also an outspoken advocate in the animal rights movement. In addition to his poetic endeavors, Kowit has published two crossword puzzle dictionaries (1977) and a book on low-cholesterol cooking (1974).

Please join us as Steve Kowit reads from his own poetry.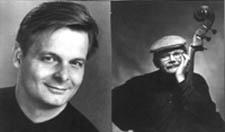 Bach, Barrios, Bebop, and Beyond
KENTON YOUNGSTROM, guitar
PUTTER SMITH, bass
THURSDAY, OCTOBER 12, 1995,
Kenton Youngstrom is one of America's most dynamic and gifted musicians. Youngstrom earned his B.A. and M.A. degrees from the University of Southern California, where he studied guitar with James Smith and Lee Ritenour. He also participated in master classes with artists such as Pepe and Angel Romero, Gabor Rejto, Manuel Barrueco, and Michael Lorimer.

In this multifaceted performance, he will perform pieces ranging from classical to his own unique blend of jazz. The first half of the program will include classical guitar from Bach music from the late-romantic Argentinean composer Barrios.

In the second half of the program, Youngstrom will be joined by bassist Putter Smith, who has played with Thelonious Monk, Duke Ellington, Art Blakey, and Johnny Mathis. Smith's professional career spans four decades and includes eight jazz recordings.

Youngstrom and Smith will play a piece of music that is more spontaneous than traditional jazz. The piece, entitled "Dialogue," is completely interactive and lacks traditional set chord progression, key, or meter. In addition, Youngstrom will be performing an original jazz composition.

Among Youngstrom's numerous awards and honors, he has served as musical director of Ballet Folklorica Mexicapan and cofounded Mariachi Mexicapana. He has performed with the Redlands Symphony, Downey Symphony, and the Glendale and Pasadena Chamber Orchestras.

This concert is made possible through a generous gift from Ed and Dorothy Stotsenberg, friends of Claremont McKenna College and sponsors of the Stotsenberg Chamber Music Series.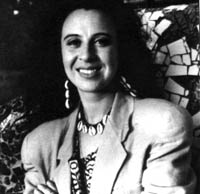 The U.S. Mambo: One Step Forward, Two Steps Back
MARIA HINOJOSA
WEDNESDAY, OCTOBER 18, 1995,
"If I don't touch people with my reporting, then I'm not doing my job," says Maria Hinojosa, an award-winning journalist and news correspondent for National Public Radio (NPR). As a reporter intimately familiar with the issues that affect women and Latinos, she maintains an outspoken position on multiculturalism and the minority empowerment.

Focused on urban and inner-city issues, Hinojosa's investigative reporting is dedicated to exposing the stories that are often overlooked by the media. Her most acclaimed work is a list of unconventional, yet critically important topics that range from women and AIDS in Puerto Rico to a story entitled "Kids and Guns," which received the New York Society of Professional Journalists award. In a Los Angeles Times interview, she explained: "I want to do the stories no one else is doing, and I think those stories come from just talking and listening to different kinds of people, and hearing what is important to them."

Hinojosa's report on New York's crews-bands of youth that do not consider themselves as gangs, but have the same violent tendencies-has been recently published as a book. In Crews: Gang Members Talk to Maria Hinojosa (1995), she details the lives of young men and women who turn to these groups for the support they lack from their families.

A magna cum laude alumna of Barnard College, Hinojosa is a provocative journalist who is both innovative and prolific. Apart from hosting NPR's Latino USA, a journal of news and culture, she anchors WNBC-TV's public affairs show Visiones. Hinojosa is also a contributor to Public Television's Informed Sources and a frequent guest of CNN and Company.
Good News, Bad News: Washington Confronts a Changing Middle East
MICHAEL HUDSON
THURSDAY, OCTOBER 19, 1995
A tenuous Palestinian-Israeli peace and Iraq's occasional military rumblings dominate current American concerns in the Middle East. However, these issues present only a sampling of the questions that confront a region that is still attempting to cope with changing social, political, and economic realities. The Soviet Union's collapse and the end of the oil boom have permanently changed the dynamics of area politics. Michael Hudson, a leading Arabist and a Georgetown University professor of international relations, addresses U.S. policy toward the Middle East in regard to this crucial transitionary period.

In their drive to achieve political stability and military security, Middle East countries have been swept by powerful forces, such as the dual rise of both Islamic political movements and free market doctrines. Hudson's published work focuses on these very factors, which include the unresolved problems he has witnessed personally. He was abruptly forced to end his Fulbright senior fellowship at Sanaa University when civil war erupted in Yemen in 1994.

Hudson is the Seif Ghobash Professor of Arab Studies at Georgetown's School of Foreign Service and served as the director of the university's Center for Contemporary Arab Studies. A past president of the Middle East Studies Association, Hudson's research relates to processes of political liberalization, politics in divided societies, Middle East regional security, and the Arab-Israeli conflict. His publications include The Precarious Republic: Political Modernization in Lebanon (1968), Arab Politics: The Search for Legitimacy (1977), and an edited volume, The Palestinians: New Directions (1990). His current project is a book on political participation in the Middle East.

The Keck Center for International and Strategic Studies and the Athenaeum are pleased to present tonight's distinguished guest to the Claremont community.