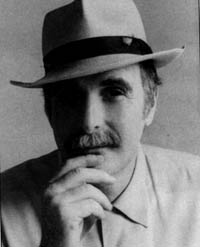 The Virtual Community: Homesteading on the Electric Frontier
HOWARD RHEINGOLD
MONDAY, OCTOBER 23, 1995
Information superhighway. Cyberspace. The "net." Whatever you choose to call it, technology is influencing our lives, government, and business in profound and exciting ways.

Howard Rheingold's track record as a forecaster, envisioner, and participant/observer in the social side of new technologies is chronicled in his three recent worldwide bestsellers, Virtual Reality (1991), The Virtual Community: Homesteading on the Electric Frontier (1993), and The Millennium Whole Earth Catalog (1994). He was one of the cultural architects of the WELL, a pioneering virtual community, and is now a member of the WELL's board of directors. He was also the founding executive editor of Hot Wired, the commercial multimedia international publication launched by Wired magazine in 1994. His syndicated column, Tomorrow, appears weekly in major newspapers in the United States and Canada.

Rheingold focuses not on the technology of the Internet, but rather on the effects of this growing technology on society, and explains the human interests, the economic and political implications, and the meaning of the new global information infrastructure.

Mr. Rheingold's appearance at the Athenaeum is partially sponsored by the User Support Committee of The Claremont Colleges' Mellon Project. Please join us for this informative, timely lecture by a pioneer of the Internet.