Athenaeum Location
Print Newsletter
January 18, 1996
Vol. 11, No. 05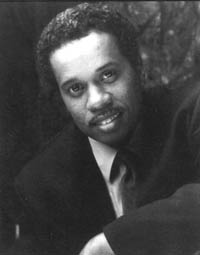 Martin Luther King Jr. Commemoration
JUAN WILLIAMS
THURSDAY, JANUARY 18, 1996
As one of America's best-known journalists, Juan Williams has established a reputation for savvy political analysis that is unencumbered by ideological allegiance or political correctness. His approach to the complex issues of politics, race relations, and civil rights is considered to be both astute and provocative. Williams is also admired for his ability to draw out the essential elements of these problems and to divorce them from the rhetoric that engulfs the real issues. According to Williams, "Too many people, both black and white, are happy with the idea that civil rights is history; it means they don't have to face what remains to be done."

A dynamic writer, Williams wrote Eyes on the Prize: America Civil Rights Years, 1954-1965 (1987), the companion book to the award-winning series by the same name. The work is an oral history of the civil rights movement recounting the national events and experiences that altered American history. Moreover, Eyes on the Prize dramatizes the lives of people who participated in revolutionary actions such as the Montgomery bus boycott, the freedom rides, and the great march from Selma to Montgomery.

The New York Times Book Review judged this Williams book to be a "fascinating, fast-moving overview. Even those who participated will find in this book reminders of the civil rights movement's incredible human and political complexity of the stops and starts that belie the neat continuum that hindsight can sometimes create."

For the past 16 years, Williams has been associated with The Washington Post as an editorial writer, columnist, and White House correspondent. He has also authored articles for a number of magazines and journals, including Fortune, The New Republic, The Atlantic Monthly, Harper's, Ebony, London Sunday Times, and The New Yorker.

Please join the Athenaeum and the Office of Black Student Affairs in commemorating Martin Luther King Jr. as Juan Williams presents his dynamic views regarding the continuing legacy of the civil rights movement and one of its greatest leaders.

The six-part series Eyes on the Prize will be shown continuously beginning at 10:00 a.m. in the Freeberg Lounge at the MMC Athenaeum.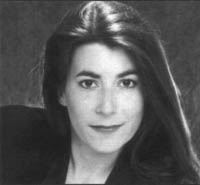 Women's Issues/Women's Lives: A New Feminist Perspective
TAMMY BRUCE
MONDAY, JANUARY 22, 1996
Tammy Bruce is no stranger to controversy. As the host of her own local radio talk show on KFI, Bruce often maintains an independent line as she tackles the political and social issues of the day. She describes herself as an atypical, activist feminist who is "pro-choice (of course!), a gun owner, an 'out' lesbian, a proponent of the death penalty, and even admits to having voted for Ronald Reagan for President in 1980."

But it was in the post-verdict period of the 0. J. Simpson saga that Bruce truly became the focal point of a national brouhaha. She is the leader of the Los Angeles chapter of NOW, the National Organization for Women, and as such, she was a vocal commentator throughout the trial. Once Simpson was acquitted, Bruce not only condemned the jury's verdict but also launched a campaign against domestic violence, using Simpson as a symbol. Bruce later became embroiled in a controversy regarding statements she made to national media regarding the priorities of race relations and domestic violence. NOW's president, Patricia Ireland, has consequently censured Bruce publicly, labelling her comments as "racially insensitive."

For her part, Bruce has used this incident to dramatize the future of NOW and the feminist movement. In the Christmas eve edition of the Los Angeles Times, Bruce contributed an opinion piece entitled "Playing Politics While 3 Women Die Each Day." In it, she questions NOW's future role in advancing feminist issues, particularly violence against women. Moreover, she stakes out her position quite clearly: "I will not be derailed by political correctness zealots or by the appeasing of those who have disliked the power and the effectiveness of our message."

At the age of 27, Bruce was the youngest person ever to be elected the president of Los Angeles NOW-the largest chapter in the country; she has held this position since 1990.

Please join the Athenaeum as Tammy Bruce engages the issues of feminism and its relation to domestic violence and race. This evening is sure to produce a lively discussion. As always, questions are encouraged, but be prepared for Bruce's unconventional and unpredictable responses.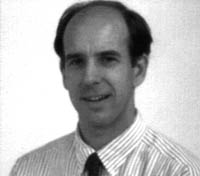 International Terrorism and the Foreign Relations of the U.S. in the Twenty-first Century
CHRISTOPHER HARMON
TUESDAY, JANUARY 23, 1996
In December 1995 CIA director John Deutch warned Congress that the world will experience a "tremendous growth" in international terrorism throughout the 1990s. For the United States, a rise in international terrorism will not only affect its foreign relations but it will influence the way American businesses conduct their overseas operations. Already the U.S. government is taking steps to stem the proliferation of this type of violence. President Clinton has designated international terrorism as one of his intelligence priorities, while federal agencies have begun to allocate more human and financial resources to divisions specializing in counterterrorism.

To address the implications of this critical issue, the Keck Center for International and Strategic Studies is pleased to present Dr. Christopher Harmon. A specialist in the study of international terrorism as an instrument of warfare in relations between countries, Harmon will address the significance of this phenomenon as it influences U.S. foreign policy in the next century. His research interests include Sendero Luminoso (the Maoist revolutionary group of Peru), European terrorists such as the I.R.A., the Red Army Faction, and Action Directe. Each of these groups are considered international terrorists because they are trained, equipped, and financed by sources outside the countries in which they carry out their violent acts.

Harmon is a professor of international relations at the Command and Staff College, U.S. Marine Corps, where he teaches a course called Terrorism Today: Purposes and Practices. A former professor at the U.S. Naval War College, he has also been a public affairs fellow with the Hoover Institution at Stanford University. He received his Ph.D. in international relations and government from The Claremont Graduate School.

Among his published works, Harmon has authored The Roles of Terrorism Within Insurgency, Propaganda at Pistol-Point (1992), Terrorism and Political Violence, (1992) and the upcoming Understanding Terrorism: Patterns and Current Trends.

Harmon is the first speaker in a Keck Center series entitled U.S. Foreign Policy in the Twenty-first Century.
Russian Economic and Political Reformation
SERGI KHRUSHCHEV
WEDNESDAY, JANUARY 24, 1996
5:30 p.m. reception, 6:00 p.m. dinner, 6:45 p.m. lecture
The Marian Miner Cook Athenaeum and the Keck Center for Strategic and International Studies invite you to attend the presentation of Sergei Khrushchev, an authority on foreign policy and the son of former Soviet Premier Nikita Khrushchev.

A senior research fellow at the Brown University Watson Institute for Foreign Policy Development, Mr. Khrushchev is currently studying Russia's transition from a central planning to a market economy. He began his career as an engineer and scientist in 1958, building cruise missiles and working on the Soviet Union's space program.

Mr. Khrushchev has written several books and articles, including Nikita Khrushchev: Crisis and Missiles (1994), Khrushchev on Khrushchev: An Inside Account of the Man and His Era, By His Son (1990), and a chapter to Disintegration or Consolidation: Natural Separatism and the Evolution of Center-Periphery Relations in the Russian Federation (1995). His writings have also appeared in the New York Times and the Washington Post.

Reservations to attend the reception and dinner can be made in person at the Athenaeum by Tuesday, January 23 at 4 p.m. No reservations are needed to attend the 6:45 p.m. lecture.
Bourgeois Virtue
DIERDRE McCLOSKEY
WEDNESDAY, JANUARY 24, 1996
Deirdre McCloskey is an unconventional economist. Her reputation was first established as an historical economist with work on the relative decline of the British iron and steel industry in the pre-WW I era. Her current importance in the profession arises from what might be called the methodology and philosophy of economics. McCloskey has demonstrated the way some of our most important cultural icons-natural and social science-are rooted in subtle promises and patterns of rhetoric and ideology.

She is the author of more than a dozen books and many articles in economics with titles such as: The Consequences of Economic Rhetoric (1989), Knowledge and Persuasion in Economics (1994), and If You're So Smart (1992). Her intellectual work calls attention to the similarities in method between economics and the natural sciences and humanistic disciplines. Her views are always provocative and argued with verve and a dazzling display of knowledge across a variety of academic disiciplines. In this lecture, McCloskey will reveal some of the intersection of ideals of virtue and the realities of class and economics. Please join us for this provocative and important discussion.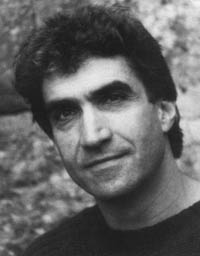 Reading From His Poetry
ROBERT PINSKY
THURSDAY, JANUARY 25, 1996
Robert Pinsky is that rare combination of a brilliant poet, translator, and critic. The Want Bone (1990), his fourth and most recent volume of poetry, explores the intersecting and conflicting mysteries of Christianity and Judaism. Fine-hammered, cool, and penetrating, Pinsky's poetry has always been comfortable in making abstraction a vibrant part of his art as we see through to the emotional marrow of ordinary existence. In addition to his other books of poetry, An Explanation of America (Princeton, 1979), Sadness and Happiness (Princeton, 1975), and History Of My Heart (1984), Pinsky's critical works, Poetry and the World (1988) and The Situation of Poetry: Contemporary Poetry and Its Traditions (1976), have helped define the traditions and complexities of modern poetry, particularly in the negotiation between specific image and abstraction.

His translation of Dante's Inferno (1307) has been hailed as one of the greatest renderings of that poem, combining the almost untranslatable force of its terza rima with luminous, idiomatic English lines. The translation was awarded the 1995 Los Angeles Times Book Award for poetry. Pinsky has also collaborated with Czeslaw Milosz in the translation of some of the 1980 Nobel Laureate's most important poems. A former Stegner Fellow at Stanford University, Pinsky has taught at Berkeley, Wellesley, and now at Boston University.

Please join us to hear one of America's most important literary voices.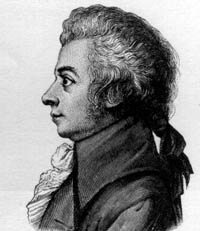 Los Angeles Chamber Orchestra Soloists: A Concert in Celebration of Mozart's Birthday
SUSAN GREENBERG, flute
CLAYTON HASLOP, violin
JENNIE HANSEN, viola
BARBARA GEORGE, cello
MONDAY, JANUARY 29, 1996
Wolfgang Amadeus Mozart was born on January 27, 1756. At the beginning of spring semester the Athenaeum traditionally hosts a program of music from Mozart's era. Thanks to the generosity of Dorothy and Ed Stotsenberg this year will be no exception.

Susan Greenberg, flute; Clayton Haslop, violin; Jennie Hansen, viola; and Barbara George, cello will present an evening of chamber music featuring the Beethoven Serenade (1797) and Mozart Flute Quartet in C Major (1778).

Susan Greenberg enjoys a versatile career as soloist, chamber musician, symphony player, and recording artist. She has performed with the Los Angeles Philharmonic, New York City Opera, American Ballet Theater, the Joffrey Ballet, the Ojai Festival, and the Hollywood Bowl Orchestra. She can be heard on Crystal, Orion, and Angel labels and has played principal flute on many films and television shows.

Concert Master of the Los Angeles Chamber Orchestra, Clayton Haslop made his professional solo debut with the orchestra at the age of 20 under the baton of Sir Neville Marriner. He was a founding member of the Los Angeles Piano Quartet and has toured North America and abroad with the Haslop/Sanders violin and guitar duo.

Jennie Hansen is an international performer on viola, baroque viola, and viola d'amore. She has performed extensively with such chamber groups as Music-from-Marlboro, the Waverly Consort, St. Luke's Chamber Ensemble, and the Group for Contemporary Music String Quartet. Her string trio, the Hudson River Trio, will release the first of five CDs on the Epiphany label this winter. He has also recorded for RCA, Angel, Columbia-Telarc, Nonesuch, the Smithsonian Collection of Records, and French Television, to name a few.

Barbara Paddock George earned a bachelor of music degree with honors from the Cleveland Institute of Music. She has performed at the Spoleto Festival in Italy and the Sarasota Music Festival, as well as toured the former Soviet Union, Europe, and the United States as a member of the American Soviet Youth Orchestra. She has appeared as soloist with orchestras in the United States.

You are welcome to join the Athenaeum for dinner with a Viennese theme and an evening of fine music.
Whatever Happened to Limited Government? Or, Why You'll Still Have A Headache the Morning After They Balance the Budget, If They Balance the Budget
MICHAEL UHLMANN
TUESDAY, JANUARY 30, 1996 12:15 p.m.
Michael M. Uhlmann, a Washington attorney and senior fellow at the Ethics and Public Policy Center, has recently been appointed professor of government at Claremont McKenna College, mentoring students enrolled in CMC's Washington D.C. internship program. The Washington Program was started in the early '70s and is the oldest and one of the most respected internship programs in the capital. Each year 35 students are placed in government and nongovernment positions, frequently a stepping-stone to a career in Washington. The theme is politics, whether in the public or private sector. The quality of the program is reflected in its ability to attract someone of the Michael Uhlmann's stature.

Currently on sabbatical from full-time law practice, Uhlmann was for many years a partner in the international law firm, Pepper, Hamilton & Scheetz. He has had a long and distinguished career in government, including service on the staff of the U.S. Senate, the Federal Trade Commission, the U.S. Department of Justice, and the White House. He was assistant attorney general in the Ford Administration, domestic policy advisor to Ronald Reagan, and headed President George Bush's legal policy transition team in 1988.

A graduate of Yale University and University of Virginia Law School, Uhlmann received his doctorate in government from The Claremont Graduate School. He has taught at the undergraduate, graduate, and law school levels, most recently at the George Mason Law School.

A Washington insider known for his dynamism and humor as well as political acumen, Michael Uhlmann is a speaker you won't want to miss. Lunch will be served at 11:45 a.m. The lecture begins at 12:15 p.m.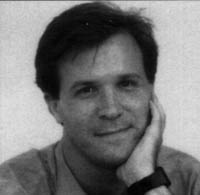 The Hispanic Condition: Reflections on Culture and Identity in America
ILAN STAVANS
TUESDAY, JANUARY 30, 1996
According to the 1990 census, over 22 million Hispanics live in the United States, comprising approximately 9 percent of the total population; by the year 2000, these numbers will grow beyond 31 million to represent 11.6 percent of the U.S. Amherst professor Ilan Stavans engages many of the issues raised by the growing presence of this heterogeneous minority group in The Hispanic Condition: Reflections on Culture and Identity in America (1995).

Stavans uses history, literature, and art to explain the cultural similarities and differences of the Hispanic community in the U.S., a collective made up of five major groups-Cubans, Puerto Ricans, Mexicans, Central Americans and South Americans. Although he contends that Hispanic immigrants are different from their European counterparts from an earlier era, Stavans argues that they too make lasting contributions to American culture and society. He claims, moreover, that Hispanics serve as a bridge between the U.S. and Latin America.

Often reflecting on his own experiences, Stavans attempts to define what it means to be Hispanic in the U.S. He writes: "I have spent almost ten years trying to understand what it means to be a Mexican and an American, separately and together. I believe we are, and will always be, perpetual alien residents, never fully here. We are a different variety simply because, unlike previous immigrants, most of us didn't come to America; instead, America came to us.

Apart from being a faculty member at Amherst, Stavans is a novelist, critic, and translator. A writer in both Spanish and English, his works include The One-Handed Pianist and Other Stories (1996), Bandido: Oscar 'Zeta' Acosta and the Chicano Experience (1995), and Imagining Columbus: The Literary Voyage (1992). Born in Mexico, Stavans became a U.S. citizen in 1994.

Stavans earned a B.A. in psychology from the Universidad Autonoma Metropolitana. He holds an M.A. from the Jewish Theological Seminary of New York City as well as an M.A., M. Phil., and a Ph.D. in Latin American letters from Columbia.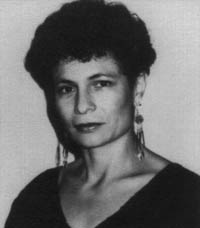 Reading From Her Work
HELENA MARIA VIRAMONTES
THURSDAY, FEBRUARY 1, 1996
In the introduction to The Moths and Other Stories (1985), the writing of Helena Maria Viramontes is described: "Acutely aware of women's dilemmas, Viramontes creates female characters who are a contradictory blend of strengths and weaknesses, struggling against lives of unfulfilled potential and restrictions forced upon them because of their sex." As such, Viramontes is a fiction writer who has become recognized for distinct style and eloquence.

With critics comparing her writings to those of John Steinbeck and Isabel Allende, Viramontes' first novel is considered a haunting portrait of the lives of migrant farm workers as they travel through America's fields. Under the Feet of Jesus (1995) recounts the story of a young woman who defies the poverty and injustice that overwhelm the lives of the other migrant laborers around her.

Thomas Keneally, author of Schindler's List (1982) and a former Athenaeum guest, says of this work, "Viramontes brings to her remarkable tale a wealth of robust colors and magic which is in the bone. After the normal liberal diet of the writing most of us do, readers will take to the lushness of Under the Feet of Jesus like a thirsty traveler to a well."

A creative writing professor at Cornell University, Viramontes is also community organizer and coordinator of the Los Angeles Latino Writers Association. She is currently at work on a novella, "Their Dogs Came With Them" (1996). "Paris Rats in East L.A." (1993), a collection of short stories, has appeared in several anthologies, including The Heath Anthology of American Literature (1993), Literature Alive: The Art of Oral Interpretation (1994), and Best Essays by American Women. She has edited Chicana Creativity & Criticism: Charting New Frontiers in American Literature (1988) and Chicana Writes: On Word & Film (1995). In 1989, she was awarded a National Endowment for the Arts in Fiction.
A MESSAGE FROM THE ATHENAEUM FELLOWS
We hope that you are relaxed after a warm winter break with family and friends and ready to start classes again. The Athenaeum has planned another semester of provocative speakers and timely issues. If you're an "Ath regular," we eagerly await your return. If you have yet to attend a lecture this year, then we encourage you to avail yourself of this unique place; the Ath can offer much more than tea-time sweets.

One such well-hidden secret is Open Forum Lunch. Each Wednesday, the Athenaeum opens its doors at 12:00 noon to the first 48 persons who drop by Parents Dining Room. There you can lunch on the delicacies offered by chefs Dave and Sid as you meet with friends or converse with a professor. Reservations are not required and attire is casual.

Another benefit that often eludes students is the head table. If there's a speaker you'd like to meet or question, come by and sign up for the head table. It's the perfect opportunity to talk to a writer about getting your first work published or quiz a politician on a position. There are no requirements and little pressure; you will simply dine with your peers as you engage in lively conversation with the evening's guest. However, if you cannot meet your reservation, please cancel before noon on the day of the event. This allows those on the waiting list an opportunity to attend.