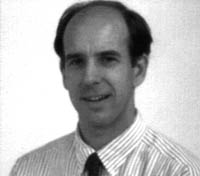 International Terrorism and the Foreign Relations of the U.S. in the Twenty-first Century
CHRISTOPHER HARMON
TUESDAY, JANUARY 23, 1996
In December 1995 CIA director John Deutch warned Congress that the world will experience a "tremendous growth" in international terrorism throughout the 1990s. For the United States, a rise in international terrorism will not only affect its foreign relations but it will influence the way American businesses conduct their overseas operations. Already the U.S. government is taking steps to stem the proliferation of this type of violence. President Clinton has designated international terrorism as one of his intelligence priorities, while federal agencies have begun to allocate more human and financial resources to divisions specializing in counterterrorism.

To address the implications of this critical issue, the Keck Center for International and Strategic Studies is pleased to present Dr. Christopher Harmon. A specialist in the study of international terrorism as an instrument of warfare in relations between countries, Harmon will address the significance of this phenomenon as it influences U.S. foreign policy in the next century. His research interests include Sendero Luminoso (the Maoist revolutionary group of Peru), European terrorists such as the I.R.A., the Red Army Faction, and Action Directe. Each of these groups are considered international terrorists because they are trained, equipped, and financed by sources outside the countries in which they carry out their violent acts.

Harmon is a professor of international relations at the Command and Staff College, U.S. Marine Corps, where he teaches a course called Terrorism Today: Purposes and Practices. A former professor at the U.S. Naval War College, he has also been a public affairs fellow with the Hoover Institution at Stanford University. He received his Ph.D. in international relations and government from The Claremont Graduate School.

Among his published works, Harmon has authored The Roles of Terrorism Within Insurgency, Propaganda at Pistol-Point (1992), Terrorism and Political Violence, (1992) and the upcoming Understanding Terrorism: Patterns and Current Trends.

Harmon is the first speaker in a Keck Center series entitled U.S. Foreign Policy in the Twenty-first Century.