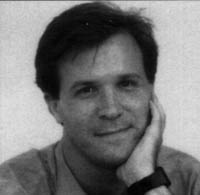 The Hispanic Condition: Reflections on Culture and Identity in America
ILAN STAVANS
TUESDAY, JANUARY 30, 1996
According to the 1990 census, over 22 million Hispanics live in the United States, comprising approximately 9 percent of the total population; by the year 2000, these numbers will grow beyond 31 million to represent 11.6 percent of the U.S. Amherst professor Ilan Stavans engages many of the issues raised by the growing presence of this heterogeneous minority group in The Hispanic Condition: Reflections on Culture and Identity in America (1995).

Stavans uses history, literature, and art to explain the cultural similarities and differences of the Hispanic community in the U.S., a collective made up of five major groups-Cubans, Puerto Ricans, Mexicans, Central Americans and South Americans. Although he contends that Hispanic immigrants are different from their European counterparts from an earlier era, Stavans argues that they too make lasting contributions to American culture and society. He claims, moreover, that Hispanics serve as a bridge between the U.S. and Latin America.

Often reflecting on his own experiences, Stavans attempts to define what it means to be Hispanic in the U.S. He writes: "I have spent almost ten years trying to understand what it means to be a Mexican and an American, separately and together. I believe we are, and will always be, perpetual alien residents, never fully here. We are a different variety simply because, unlike previous immigrants, most of us didn't come to America; instead, America came to us.

Apart from being a faculty member at Amherst, Stavans is a novelist, critic, and translator. A writer in both Spanish and English, his works include The One-Handed Pianist and Other Stories (1996), Bandido: Oscar 'Zeta' Acosta and the Chicano Experience (1995), and Imagining Columbus: The Literary Voyage (1992). Born in Mexico, Stavans became a U.S. citizen in 1994.

Stavans earned a B.A. in psychology from the Universidad Autonoma Metropolitana. He holds an M.A. from the Jewish Theological Seminary of New York City as well as an M.A., M. Phil., and a Ph.D. in Latin American letters from Columbia.