Athenaeum Location
Print Newsletter
February 5, 1996
Vol. 11, No. 06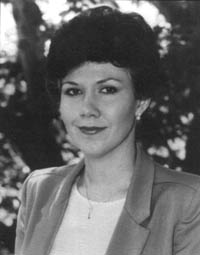 Immigration, Affirmative Action, and the American Dream
LINDA CHAVEZ
MONDAY, FEBRUARY 5, 1996
According to The New York Times, Linda Chavez is "an influential voice on civil rights policy." The Washington Post likewise considers her to be part of "a new generation of intellectuals [seeking] to question the orthodoxies of the civil rights establishment." Chavez is a conservative politician and writer who has earned the professional respect of both her supporters and critics.

With her 1991 book, Out of the Barrio: Toward a New Politics of Hispanic Assimilation, Chavez drew national attention for her controversial and conservative positions on public policy issues such as affirmative action, immigration, and bilingual education. The Denver Post wrote that her book "should explode the stereotypes about Hispanics that have clouded the minds of patronizing liberals and xenophobic conservatives alike." She is currently at work on her second book, which will focus on the impact of feminism on social policy.

The president of the Center for Equal Opportunity, Chavez writes a weekly column for USA Today and is featured in many other publications, including The Wall Street Journal, The New Republic, Commentary, and Forbes. She is also a frequent guest on The McLaughlin Group, CNN & Co., Equal Time, and The News Hour with Jim Lehrer.

Unlike many political experts and commentators, Chavez has held several government and activist positions. From 1992 to 1996, she acted as the U.S. expert on the United Nations subcommission on human rights. She also served in the Reagan Administration as the director of the U.S. Commission on Civil Rights from 1983 to 1985 and as White House director of public liaison in 1985. Chavez won the Republican nomination to run for United States Senator from Maryland, but she lost in the general election.

Chavez is a former president of U.S. English, a national organization that lobbies against bilingualism and for the sole use of English as this country's official language. Between 1977 and 1983, she was the editor of the award-winning journal American Educator.

Please join the Athenaeum in welcoming Chavez on her return visit to CMC. Her lecture, sponsored by the John Brown Cook Association for Freedom, is sure to provoke interesting questions and dialogue concerning today's public policy issues.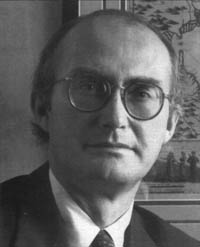 Back to Baku: Re-emergence of the Caspian as a Great Oil Province
STEPHEN REMP '69
TUESDAY, FEBRUARY 6, 1996
Steve Remp, CMC class of 1969, became a distinguished international businessman through very unconventional means. Although his family has long been involved in the oil industry, Remp charted an unusual path towards his career. An entrepreneur at heart, Remp discerned that the North Sea, an area full of "roughnecks" involved in oil, would appreciate the comforts of an international hotel franchise. Though his brief career in the hotel industry was extremely successful, Remp soon became dissatisfied and sold his interest in the hotel. In 1977, he started Ramco, a company contributing to the safety and operating efficiency of oil and gas installations through the cleaning and protection against corrosion of tubes and pipelines. The independent U.K. company quickly became the North Sea market leader in oil field tubular care, and when Ramco went public on the London Stock Exchange in 1984, Remp was awarded the Scottish Business Achievement Award.

Through his entrepreneurial spirit and solid background in international affairs, Remp sought to expand the already successful company. During the late 1980s, Remp made a pioneering trip to Siberia, where he provided maintenance for the country's huge but deteriorating oil infrastructure. Later, Remp became the first western oilman to visit Baku to invest in the Azerbaaijani oil industry in and around the Caspian Sea. Soon top Soviet officials asked Remp to represent Azeri oil interests to the West and to develop partners with resources to maintain their own oil fields in previously top-secret areas. As a result of his work, Ramco was announced as a member of a new consortium designed to develop major oil fields in the Caspian Sea. This $8-billion oil deal was described last summer in the International Herald Tribune as "the most significant development in the oil business since the Red Line Agreement of 1928."

Steve Remp, a former student of Professor P. Edward Haley, credits CMC for providing him with a solid background in international relations, which has been essential in his numerous successful business ventures.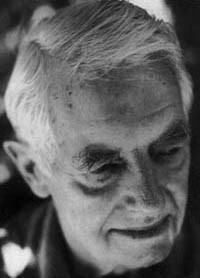 A Vision of the Future: Environmental Imperatives in the Twenty-first Century
DAVID BROWER
WEDNESDAY, FEBRUARY 7, 1996
David Brower, chairman of Earth Island Institute, is the most effective conservation activist in the world today, having spent more than 50 years as a pioneering leader who has developed a clear vision on environmental issues, strategies and solutions. Drawing from his experiences as rock-climber, editor, activist, naturalist guide, and beltway lobbyist, Brower perceives the numerous opportunities for us to make peace on and with the Earth. Brower joined the Sierra Club in 1933 and served as its first executive director (1952 to 1969). Under his leadership the Sierra Club's membership grew from 2,000 to over 77,000. In 1969 he founded Friends of the Earth (FOE) and the League of Conservation Voters. FOE is now active in 53 countries.

Through the years Brower has been active in creating national parks and seashores in Kings Canyon, the North Cascades, the Redwoods, Alaska, Cape Cod, Fire Island, and Point Reyes. He was also instrumental in keeping dams out of the Dinosaur National Monument, the Yukon, and the Grand Canyon. He advocates the creation of a National Biosphere Reserve System. Regarding expansion and the environment, Brower raises two questions: What kind of growth must we have, and what kind can we no longer afford?

In April 1995 Harper Collins released Let the Mountains Talk, Let the Rivers Run, a book about Brower's life and views on the global environmental crisis, cowritten by David Brower and Steve Chapple. His autobiography is in two volumes, and a video documentary about his life entitled For Earth's Sake (1995) has aired on PBS stations nationally. John McPhee's Encounters with the Archdruid (1971) is about Brower and three of his natural enemies.

Nominated for the Nobel Peace Prize in both 1978 and 1979, Brower's many honors include the John Muir Award and the Lewis Mumford Award. His lecture at CMC is sponsored by the Roberts Environmental Center.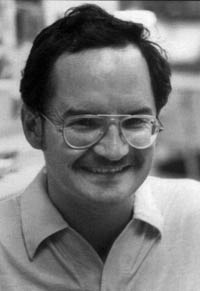 Biological Bar Magnets and the Cancer-Electromagnetic Field Debate
JOSEPH KIRSCHVINK
THURSDAY, FEBRUARY 8, 1996
How do animals sense electromagnetic fields? Do people have a magnetic sense? What effect do electromagnetic fields have on living organisms? Is it possible, as some claim, that prolonged exposure to these fields can cause disease?

Sigma Xi, the scientific research society, invites you to learn more about these issues from Dr. Joseph Kirschvink, professor of geobiology at the California Institute of Technology. Kirschvink received his bachelor's degree from Caltech and his doctorate from Princeton University.

Kirschvink is an expert in the field of biomineralization and magnetism, both biological and geological. He is well known for his discovery that people's brains contain minute amounts of magnetite, the same mineral that enables bacteria and bees, birds, and salmon to sense the earth's faint magnetic field. His talk will describe his work with magnetite in different organisms, including people, and explore the controversial idea that electromagnetic fields may have effects, possibly even carcinogenic effects, on people.

You are welcome to join Sigma Xi in participating in this very compelling and timely discussion.
The Challenge to Literature and Publishing in Post-Communist Poland
JERZY ILLG
MONDAY, FEBRUARY 12, 1996
In the midst of martial law in Poland, the Solidarity movement gained great momentum. Dr. Jerzy Illg was instrumental in its success. From 1983 to 1989, IlIg edited NaGlos, a spoken periodical presented to the audience directly by the authors, who could in that way deliver their texts without any censorship.

Illg continues to serve as an editor of NaGlos, one of Poland's most prestigious literary periodicals. Since 1991 he has been editor-in-chief of ZNAK, one of Poland's most important publishing houses. A journalist and literary critic, Illg has also lectured on 19th and 20th century Polish literature at Silesian University and published works on Milan Kundera and Joseph Brodsky.

A major figure in publishing and literary criticism in post-communist Poland, Illg will lecture on the challenges the future holds for literature in Eastern Europe.

Please join us for this fascinating look inside today's post-communist world.
The Remarkable Hildegard of Bingen: Her Life, Visions, and Music
NANCY FIERRO
TUESDAY, FEBRUARY 13, 1996 10:30 a.m.
Hildegard of Bingen was an extraordinarily gifted woman who became a shining star in the spiritual and intellectual world of the 12th century. The Abbess's dazzling creativity extended to the worlds of cosmology, natural science, theology, art, music, and medicine. She lectured widely in Europe, where kings, emperors, and popes sought her advice. Hildegard was a powerful leader not only in her own century but had an influence on ideas in later centuries.

Dr. Nancy Fierro, a well known lecturer, author, teacher, and concert pianist, will recreate the genius of Hildegard of Bingen in a morning lecture at the Athenaeum. Her lecture will be illustrated by visuals and recorded music. Fierro has traveled to Bingen twice and published a book and 90-minute audio cassette on Hildegard. She frequently gives pre-concert lectures for the Los Angeles Philharmonic Orchestra at the Music Center and is a member of the music faculty at Mount St. Mary's College in Los Angeles.

Students are cordially invited to attend the 10:30 a.m. lecture, which is sponsored by the Foothill Philharmonic Committee and the Curtain Raisers of The Claremont Colleges.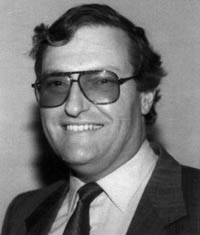 Genocide in Rwanda
EFRAIM ZUROFF
TUESDAY, FEBRUARY 13, 1996
Since the spring of 1994, over one million refugees have fled the civil war and ethnic violence in the small African country of Rwanda. The genocidal war that ensued between Tutsis and Hutus wrought physical, political, and economic havoc throughout the nation. In the still-unsettled aftermath of this destruction, however, Rwandans are now attempting to rebuild. The reimposition of justice and the rule of law are an integral part of this process. In late 1995, Eftaim Zuroff was invited to the Rwandan capital of Kigali to assist the local government in its efforts to bring to justice perpetrators of the genocide.

As the director of the Israel office of the Simon Wiesenthal Center, Zuroff is an authority on genocidal war criminals. He serves as the center's coordinator for worldwide efforts to locate and prosecute Nazi war criminals. With investigators like Zuroff, the center has tracked down over 2,100 suspects who emigrated to western democracies after World War II. In 1978, Zuroff became the first director of the Simon Wiesenthal Center in Los Angeles. He led the establishment of the center's library and archives and advised the center's Academy Award-winning documentary, Genocide (1981).

Zuroff 's expertise in the field of genocide has taken him around the world. In 1980 he moved to Israel, where he worked as a researcher for the U.S. Justice Department's Office of Special Investigations. While there, Zuroff helped to prepare cases against several Nazi war criminals living in the U.S. His research also revealed the whereabouts of hundreds of Nazis living in Australia, Canada, and Great Britain. He then rejoined the Wiesenthal Center to coordinate its international efforts in locating these criminals.

Zuroff 's work and research have forced the governments of Canada, Australia, and Great Britain to enact laws that would enable the prosecution of Nazi war criminals. His discovery of former Nazis in New Zealand led to the creation of a special police war crimes unit in 1991. Most recently, Zuroff has served as a member of the Israeli-Lithuanian commission of inquiry established to deal with Nazi war criminals in Lithuania.

In Occupation: Nazi-Hunter- The Continuing Search for the Perpetrators (1994), Zuroff details the efforts to prosecute Nazis in western democracies and explains the rationale for such efforts after several decades. His writings on other topics relating to the Holocaust and other Jewish concerns have appeared in Yad Vashem Studies, American Jewish History, the Los Angeles Times, and the Jerusalem Post.

A graduate of Yeshiva University, Zuroff holds an M.A. in Holocaust studies from the Institute of Contemporary Jewry of the Hebrew University. This lecture is sponsored by the John Brown Cook Association for Freedom.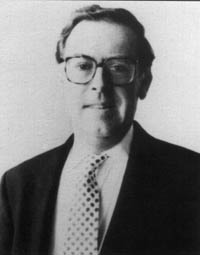 Pitbulls and Puffers: Politics and Choices in 1996
KEVIN PHILLIPS
WEDNESDAY, FEBRUARY 14, 1996
Political pundits have made a Sunday-morning industry of predicting the course of American politics. Few, however, have achieved the consistent accuracy of Kevin Phillips. His views on the national political scene and on economic trends are considered insightful by all his readers, including President Clinton. Ten days after he was inaugurated in 1993, the president traveled to Camp David with Phillips' Boiling Point--a book credited with reshaping the political and economic debate of the early 1990s.

With the publication of The Emerging Republican Majority (1969), Phillips established himself as a leading political analyst. This book not only became the "political bible" of the Nixon era, but it foretold a conservative shift in U.S. politics. Since then, Phillips has continued to present detailed analyses and reliable predictions.

In his most recent book, Arrogant Capital: Washington, Wall Street and the Frustration of American Politics (1994), Phillips examines American politics and economics as well as the world role of the U.S. in the 1990s. His other bestselling works include Boiling Point: Republicans, Democrats and the Decline of Middle Class Prosperity (1993) and The Politics of Rich and Poor: Wealth and the American Electorate in the Reagan Aftermath (1991).

Apart from serving as editor and publisher of his own newsletter, The American Political Report, Phillips writes a column for the Los Angeles Times while contributing periodically to The New York Times Magazine, The Washington Post, and the Harvard Business Review. He is currently a member of The Wall Street Journal's political strategist panel. Phillips has served as an expert commentator on National Public Radio and as a political analyst for CBS during the Democratic and Republican conventions of 1984, 1988, and 1992.

Phillips' career in politics began as an administrative assistant to a U.S. congressman from 1965 to 1968. He later served as chief political and voting patterns analyst for the 1968 Republican presidential campaign and as special assistant to the U.S. attorney general in 1969.

A magna cum laude graduate of Colgate University, Phillips earned a first class certificate in economics from the University of Edinburgh and a J.D. from Harvard Law School. This lecture is sponsored by Res Publica and the John Brown Cook Association.
Year of the Rat
LUNAR NEW YEAR CELEBRATION
THURSDAY, FEBRUARY 15, 1996
The Lunar New Year is a holiday celebrated by various Asian peoples, and is . . . time to bid a fond farewell to the past year, as well as usher in a new, prosperous year. The Chinese celebrate Lunar New Year through the "dinner of the family union," where they feast on traditional New Year food.

The Chinese New Year is celebrated according to the Chinese zodiac. The zodiac consists of a twelve-year cycle in which each year is named after a different animal. Some Chinese believe that the year of a person's birth strongly influences one's personality, success, happiness, and even physical traits.

This Chinese year is the Year of the Rat. Those born under this zodiacal sign are honest, but their love of gossip often interferes with friendships. They have ambitious goals but always proceed with caution. Never ask to borrow money from a Rat; Rats will definitely say no, unless you are very dear to them.

Please join us at the Marian Miner Cook Athenaeum for our fourth annual Lunar New Year Celebration. The evening will begin with an authentic Chinese feast, specially prepared by our dedicated chefs and served family style with entertainment between courses. The San Gabriel Valley Chinese Cultural Association (SGVCCA) will perform the Lion and Dragon Dance in the ancient Shao-lin style. SGVCAA is dedicated to promoting the Chinese language and culture, and to sharing their interests with all communities. To conclude the festivities, fireworks will expel all evil spirits, called kuei.

Because of the popularity of this event, dinner reservations are available only to students, faculty, and staff from CMC.
MESSAGE FROM THE ATHENAEUM FELLOWS
With the spring semester in full swing, we invite seniors to submit their projects or work as part of the Athenaeum's annual Senior Art Show. The Athenaeum offers students the space to showcase their works in all media. Last year's presentation was a big success with paintings, sculptures, photography, and a film. If you'd like to be part of this year's show, just come by the Athenaeum and talk to Danielle, Leonardo, or Bonnie.