Athenaeum Location
Print Newsletter
March 4, 1996
Vol. 11, No. 08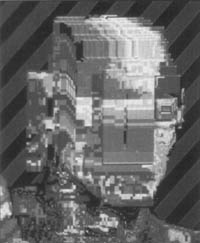 Reading from "Idoru"
WILLIAM GIBSON
MONDAY, MARCH 4, 1996
William Gibson is considered one of the foremost science fiction authors today. His books have dared to revolutionize the way that we perceive the future and innovatively combine daily life with technology.

Gibson's groundbreaking novel, Neuromancer (1984), coined the now popular phrase cyberpunk. This 1984 book won Gibson the Hugo, Nebula, and Phillip K. Dick Awards, and earned him the reputation of being "science fiction's hottest author." The popularity of his collection, Burning Chrome (1986), led to the film adaption of his story, Johnny Mnemonic (1995).

Praised for his stark realism, gritty language, and fast pace, Gibson has truly become one of the most visionary science-fiction writers ever. Although his books are set in the future, they are singularly contemporary in outlook. In the preface to Burning Chrome, Bruce Sterling explains that his short stories "paint an instantly recognizable portrait of the modern predicament [and show] the hidden bulk of an iceberg of social change."

Please join the Athenaeum for this first public reading from William Gibson's newly completed work, Idoru (1996).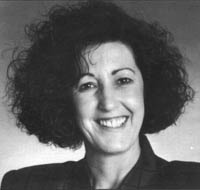 Orange County Politics: Post Bankruptcy
EILEEN PADBERG
TUESDAY, MARCH 5, 1996 12:15 p.m.
Is the ruthless cut-and-thrust world of campaign parties an all-male preserve? Or can a woman prosper and flourish as a leading campaign manager? Is Orange County monopolized by conservative Republicans and the "Christian Right"? Or can a pro-choice feminist play a leading behind-the-scenes role?

Eileen Padberg is uniquely qualified to give answers to these questions. She has managed public affairs and political campaigns in both the public and private sectors for more than twenty years. In 1986 she managed the Clint Eastwood for Mayor of Carmel campaign, as well as many successful campaigns from governor to City Council, including two major statewide initiatives. In 1988 Padberg served as the Western Regional Political Director of the George Bush for President campaign in California, Hawaii, and Nevada.
On the corporate side, Padberg provides strategic planning and corporate public affairs services for clients which include a national not-for-profit organization to combat drunk driving and the illegal use of alcohol by minors. She also organizes and manages grassroots coalitions in fifteen cities nationwide. Padberg is an appointee of Governor Pete Wilson to the commission on the Status of Women and is active in the Trusteeship, a network of Southern California professional women.

The Rose Institute of State and Local Government and the Athenaeum are sponsoring this lecture and discussion on the political and economic climate in Orange County. Lunch is served at 11:45 a.m. Eileen Padberg will speak at 12:15 p.m.
The Rhetoric of Assent Today
WAYNE BOOTH
TUESDAY, MARCH 5, 1996
Can we reason about values? Wayne Booth has defied modernist dogmas which have reduced rational argumentation either to experimental proof or irresponsible cries of the heart. Challenging the pervasive demands for systematic doubt, Booth has attempted to restore meaningful and persuasive discourse about values by recovering the insights of classical rhetoric for contemporary reasoning.

One of the most important and influential literary critics of our time, Wayne Booth, the George M. Pullman Distinguished Service Professor of English at the University of Chicago, has been in the forefront of rediscovering the ethical dimensions of rhetoric, fiction and story-telling.

His books include The Rhetoric of Fiction (1961); Critical Understandings: The Power and Limits of Pluralism (1979); A Rhetoric of Irony (1975), The Vocation of a Teacher: Rhetocical Occasions, 1967-1988 (1990), and The Company We Keep: An Ethics of Fiction (1988).

Please join us for dinner and this provocative talk about rhetoric and values in modern society.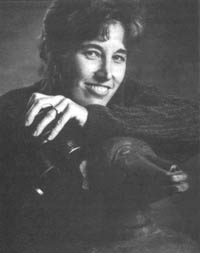 Raising Darwin's Consciousness: Female Sexuality and the Prehomid Origins of Patriarchy
SARAH BLAFFER HRDY
WEDNESDAY, MARCH 6, 1996
Behavioral biologist Dr. Sarah Blaffer Hrdy has been credited with revolutionizing the field of sociobiology, challenging certain tenets of Darwinian theory while expanding the study of female sexuality. Her work in anthropology and animal behavior has been instrumental in establishing new theories concerning the evolution of female sexuality, competition, orgasm, infanticide, and reproductive strategies.

Over the last two decades, Hrdy's research has dispelled myths of female subservience and coyness. Featured in the book, Reinventing the Future: Conversations with the World's Leading Scientists (1994), she described the nature of this work: "We've tried so hard to change stereotypes about females and say: 'Look, females are not just passive; they are also competitive and assertive creatures.' But that is not to say they are only competitive, vicious, and cunning. They are in fact cooperative, nurturing, competitive, cunning, intelligent, and creative. Rather than reducing female nature to any single set of stereotypes, we want to talk about a whole range of potentialities."

Hrdy's distinguished career has been highlighted by a number of landmark books and articles. The book, The Langurs of Abu: Female and Male Strategies of Reproduction (1977), shattered the image of a female with a biologically-determined life of monogamy and sexual passivity. Considered a classic study of India's sacred hanuman monkeys, this book revealed the complex sexual strategies employed by female primates. Her other books are The Woman That Never Evolved (1981) and Infanticide: Comparative and Evolutionary Perspectives (1984).

Her recent articles also include "Rethinking Mothers' Nature" (1995), "Infanticide: Let's not throw out the baby with the bath water" (1995), and "Sons versus Daughters: How they fare in different human and animal societies" (1988).

With a Ph.D. from Harvard University, Hrdy is a professor of anthropology at the University of California, Davis. She is coming to Claremont as the David E. French Lecturer for 1996.
Thinking Carefully About Culture and Race in Human Behavior
STEVE LóPEZ '75
WEDNESDAY, MARCH 20, 1996
Since graduating from CMC in 1975, Steven López has established himself as a respected figure in the field of psychology. His work has focused on what it means for mental health professionals to be competent in providing services to culturally diverse communities. His main research examines how sociocultural factors influence the psychopathology, assessment, and treatment of Latinos and other ethnic minorities.

In addition to his research, López has maintained a clinical practice for several years in both public and private mental health facilities. He also serves as a consultant to several mental health and health organizations on how to improve their staff's cultural competence. He is currently directing a summer research training program for U.S. minority students in Mexico City in collaboration with the Instituto Mexicano de Psiquiatria.

López has authored and coauthored a number of scholarly articles and book chapters. These have been featured in journals such as American Psychology, Journal of Abnormal Psychology, Journal of Counseling Psychology, and Psychological Assessment.

Titles of these works include: Gender Bias in Clinical Judgment: An Assessment of the Analogue Method's Transparency and Social Desirability (1993); Mexican Americans' Initial Preferences for Counselors: The Role of Ethnic Factors (1991); Cognitive-Intellectual Functioning of Spanish-Speaking Impaired and Non-impaired Elderly: Implications for Culturally Sensitive Assessment (1991); An Attributional Analysis of Expressed Emotion in Mexican-American Families with Schizophrenia (1993); and The Study of Culture, Ethnicity, and Race in American Psychology (1993).

López is a member of the psychology faculty at the University of California, Los Angeles (UCLA). Having earned his doctorate degree from UCLA in 1983, he taught at the University of Southern California from 1982 to 1991. He was recently awarded fellow status of Division 45 of the American Psychological Association.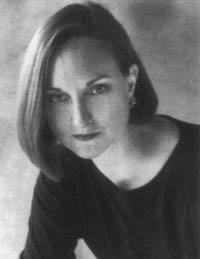 Forever Barbie: The Unauthorized Biography of a Real Doll
M.G. LORD
THURSDAY, MARCH 21, 1996
Mattel's Barbie is the most successful doll in the history of the world. Through the years this eternally 30-something icon has accumulated over one billion pairs of shoes, over 900 million outfits, a Ferrari, jewels, and designer dresses. She has glided through numerous career changes, and she has worked as a teacher, baseball player, baton twirler, prom queen, and disco queen.

In her most recent book, Forever Barbie: The Unauthorized Biography of a Real Doll (1994), M.G. Lord examines the toy as a reflection of popular cultural values and notions about femininity. After graduating with honors from Yale University, she moved to New York City, where she currently resides.

Lord shrewdly traces the evolution of Barbie from a mere imitation of Bild Lilli, a voluptuous German doll designed for adult men, into her emergence as one of the most powerful cultural icons in the world. Interestingly, Barbie is historically reflective of the role of women in our society, and has had a profound influence on women's lives, from empowerment to eating disorders.

Among those praising this book is Susan Faludi, who describes the work as "an elegant meditation on the meaning of Barbie [that] will shake up your rusty preconceptions and make you think of America's most celebrated plastic doll in ways you never have before." Please join us to hear a fresh perspective on the most successful toy ever, as part of the Athenaeum series "The New Feminism."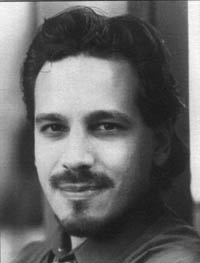 The Tense Embrace of the Other: U.S.-Mexico Relations
RUBÉN MARTíNEZ
MONDAY, MARCH 25, 1996
As part of its continuing series, "Politics and Popular Culture in the Latino Community," the Athenaeum is pleased to host the return of Rubén Martínez, Emmy Award-winning journalist, poet, and performer. His lecture will tackle the multifaceted relations between the United States and Mexico, two neighbors with distinct conceptions of life and history.

Perhaps best known as a co-host of "Life and Times," the KCET series on politics and culture, Martínez has written The Other Side: Notes from the New L.A., Mexico City, and Beyond (1993). This collection of essays and poetry has won widespread critical acclaim. Currently, he is at work on his second book, a journalistic novel about the changing cultural and political landscape of Mexico.

A former news editor of L.A. Weekly, Martínez is the Los Angeles bureau chief for Pacific News Service and a guest commentator on National Public Radio's All Things Considered. His articles have appeared in The New York Times, Los Angeles Times, Village Voice, La Opinión, The Nation, and New Perspectives Quarterly. He also teaches journalism at CMC and Chicano studies at the University of California, Santa Barbara.

Beyond this professional life in journalism, Martínez is a successful poet and artist who has gained international recognition. Recently featured as a spoken-word artist on MTV-Latino, Martínez been an artist-in-residence with Los Angeles public schools for almost a decade. He has also appeared in Danger Zone/Terreno Peligroso (1995) -a month-long series of performances that earned raves in both Los Angeles and Mexico City. Martínez has performed at the Los Angeles Metropolitan County Museum of Art, The House of Blues, Centro Cultural de la Raza, and The National Civil Rights Museum among other venues.

In the field of journalism, Martínez has won an Emmy for his work on "Life and Times," and his coverage of the Rodney King investigation and its aftermath earned him a Greater Los Angeles Press Club award of excellence. For his literary endeavors, he has been accorded a fellowship in literature from the California Arts Council, a Santa Monica Arts Council prize in literature, and a Chicano Literary Contest Prize from the University of California, Irvine.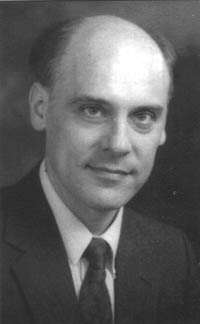 Science and Religion
HUGH ROSS
TUESDAY, MARCH 26, 1996
With a background as both a research scientist and a pastor, Dr. Hugh Ross has dedicated his professional life to bridging the gulf between science and religion.

An astronomer, Ross studies current developments in the physical and life sciences and looks at their theological implications. He believes that certain links exist between the latest scientific breakthroughs and religious beliefs. Ross asserts that recent findings in astronomy substantiate God's existence.

Ross has built a unique academic and professional career that straddles both science and faith. He earned a B.S. in physics from the University of British Columbia and his M.S. and Ph.D. in astronomy from the University of Toronto. He later conducted astronomical research for several years as a post-doctoral fellow at the California Institute of Technology.

His books on this issue are Creation and Time: A Biblical and Scientific Perspective on the Creation-Date Controversy (1994), The Creator and the Cosmos: How the Greatest Scientific Discoveries of the Century Reveal God (1993), and The Fingerprint of God (1989). Apart from having his articles featured in scientific journals, Ross has written for Christianity Today, Moody Monthly, World, and Canadian Challenge.

President of the nonprofit corporation, Reasons To Believe, Ross hosts a television series by the same name on the Trinity Broadcasting Network. He has also appeared on Dutch National Television, The 700 Club, 100 Huntley Street, and Coast to Coast.

Ross has addressed audiences on this topic throughout the world, including North America, central and southern Africa, Australia, Europe, Russia, and the Ukraine.

He serves on the faculty of Simon Greenleaf University and on the staff of Sierra Madre Congregational Church.
Where the Girls Are: Growing Up Female in Mass Media
SUSAN DOUGLAS
WEDNESDAY, MARCH 27, 1996
Author of Where the Girls Are: Growing Up Female with the Mass Media (1994), Susan Douglas is an astute critic of the portrayal of women in American film, television, and music. Douglas is professor of media and American studies at Hampshire College and a regular media critic for The Progressive. Her articles have been published in The Nation, The Village Voice, Ms., In These Times, and The Washington Post.

Her critically-acclaimed book, Where the Girls Are, was chosen as one of the top ten books of 1994 by National Public Radio, Entertainment Weekly, and The McLaughlin Group. Through her work, Douglas criticizes the role of women in contemporary media. She has critiqued such popular shows as ER, NYPD Blue, and Star Trek: Voyager.

Currently, Douglas is preparing a book urging parents to take an active role in judging media for their children in How to Watch TV With Your Kids. She has also examined the portrayal of motherhood in the mass media from the late 1960s to the present. She was recently commissioned by the Alfred P. Sloan Foundation to write a book about the history of radio listening in America.

Please join us for a fresh and critical look at some of your old favorites in film and television.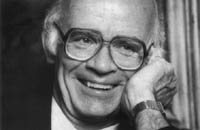 The Changing Face of Religion in America: Religious Fundamentalism
MARTIN MARTY
THURSDAY, MARCH 28, 1996
Martin Marty is one of this country's foremost theologians, consistently expanding the common understanding of faith and advancing the scholarly study of religion. For over 35 years, he has examined the role of religion in the United States and its evolving relationship with American politics, free thought, and constitutional law. In his return visit to the Athenaeum, Marty will speak to the dynamic changes that are now taking place in the religious world and their potential impact on America as a whole. During his last visit on the occasion of the bicentennial celebration of the United States Constitution, Marty explained how a multiplicity of religious congregations helped to create the fundamental principles of that document.

Marty is a prolific writer who has written over 40 books on religion in America. These include: The Glory and the Power: The Fundamentalist Challenge to the Modern World (1993); The Infidel: Free Thought and American Religion (1961); Religion and Republic: The American Circumstance (1987); and Pilgrims in Their Own Land: 500 Years of Religion in America (1984). He has served as senior editor of the weekly The Christian Century, editor of the fortnightly newsletter Context, and coeditor of the quarterly, Church History. His book, Righteous Empire: The Protestant Experience in America (1970), won the National Book Award in 1972.

Since 1963 Marty has taught at the Divinity School of the University of Chicago where he is the Fairfax M. Cone distinguished service professor of the history of modern Christianity. He also teaches as part of the history department and the committee on the history of culture.

A holder of 25 honorary doctorates, Marty is a past president of the American Academy of Religion, the American Society of Church History, and the American Catholic Historical Association. He is a member of the American Academy of Arts and Sciences, the Society of American Historians, and the American Antiquarian Society.

Marty earned his Ph.D. from the University of Chicago in 1956. He served ten years in the pastorate after having been ordained as a Lutheran to the Christian ministry in 1952.

The Marian Miner Cook Athenaeum and the Chaplains of The Claremont Colleges are pleased to sponsor Professor Marty's visit as part of the ongoing series "The Changing Face of Religion in America."
ATHENAEUM FELLOW APPLICATIONS
Application forms for the position of Athenaeum Fellow for the 1996-97 academic year will be available in the Athenaeum office Monday, March 4. Completed applications must be returned by Friday, March 22, at 5:00 p.m.

Students desiring to be considered for the following year (1997-98) but who will be away from campus during the next year's selection process, may submit their application now in order to be considered for the future position.