Athenaeum Location
Print Newsletter
December 31, 1969
Vol. 11, No. 09



April 01, 96

Vol. 11 , No. 09   
View Entire Issue (Vol. 11 , No. 09)
---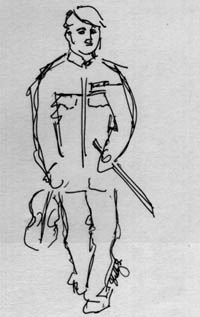 L'Histoire du Soldat by Igor Stravinsky
DOUGLAS DUSTON, conductor and director
WEDNESDAY, APRIL 3, 1996
Igor Stravinsky's musico-dramatic masterpiece L'Histoire du Soldat (The Soldier's Tale) (1918) is about a soldier's unwitting pact with the devil and his subsequent attempts to win back his soul. Working with the French novelist C. M. Ramuz, Stravinsky created not an opera, not a play, but an acted narration to be "read, played, and danced." The players are listed as a narrator, a soldier, the devil, and a princess, but in actuality the drama is propelled by four very different characters: spoken dialogue, mime, music, and dance.

The Soldier's Tale is usually performed as a concert suite and only rarely in its original form, because its requirements are unique and it fits uneasily into conventional dramatic or operatic venues. Assembled here at the Athenaeum for a complete performance of this powerful and enchanting work is an extraordinary ensemble of actors, dancers and musicians, conducted and directed by Douglas Dunston, a doctoral candidate at The Claremont Graduate School.
---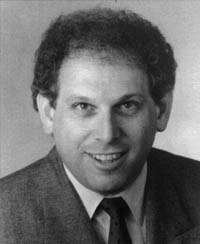 From the Machine Age to Knowledge Age: Welcome to the Fourth Information Revolution
MICHAEL ROTHSCHILD
MONDAY, APRIL 1, 1996
In the book, Bionomics: Economy as Business Ecosystem (1990), Michael Rothschild invents an entirely new metaphor to describe the economy. Instead of viewing the economy as a huge machine that periodically heats up and cools off, Rothschild reasons, people should understand it as a rainforest in which a multitude of species or firms must compete feverishly for limited resources and adapt to changing conditions.

According to Rothschild, bionomics is basically the concept that a market economy works much like an evolving ecosystem. As president of the Bionomics Institute, he applies this perspective to the critical problems facing corporations and governments. Rothschild argues that as the world moves from the machine age to the information age, bionomic thinking is essential to understanding the economic future.

In an article for The New Democrat, "Beyond Repair" (1995), he writes: "In a way not seen since Gutenberg's printing press ended the Dark Ages and ignited the Renaissance, the microchip is an epochal technology with unimaginably far-reaching economic, social, and political consequences."

A Harvard-trained lawyer and MBA, Rothschild has created a new frame of reference for understanding the economy. Politicians from all sides of the ideological spectrum have already latched on to his innovative ideas. Both the Progressive Policy Institute and the Progress & Freedom Foundation sponsored a forum held by the Bionomics Institute in Washington, D.C.

Rothschild is currently a regular columnist for Upside, a high-tech business magazine, and Forbes ASAP, a technology supplement to Forbes magazine. But before becoming a well-known futurist and author, Rothschild began his career as a consultant with the Boston Consulting Group. While there, he worked on assignments that exposed him a variety of challenging business problems. His work included dealing with industries as diverse as semiconductor fabrication, rail car leasing, plastics distribution, airport design, medical electronics, and housing construction.

Please join us as students and faculty engage Rothschild's vision for the future, one in which the "New Democrats and progressive Republicans will pursue a pro-technology, pro-growth, market-oriented, decentralist agenda."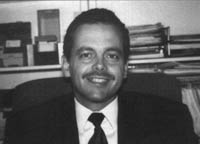 Crisis, Reform, and Crisis: Déjà Vu and the Absence of Memory in Mexico's Political Economy
MANUEL PASTOR, JR.
TUESDAY, APRIL 2, 1996
After a devastating debt crisis in 1982, Mexico's government initiated a series of reforms that were later hailed as sound macroeconomic policies. In late 1994, however, these very reforms seemed to collapse as the Mexican economy imploded and the peso's value plunged. To explain this dramatic reversal, Dr. Manuel Pastor will share his analysis of Mexico's present crisis and its connection to the last decade of reforms.

An expert in Latin American political economy, Pastor is a professor of economics at Occidental College, where he also serves as the director of the International & Public Affairs Center. His current research projects deal with the political economy of free trade in Mexico, economic reform in Cuba, and the relationship between private investment and democracy in the developing world.

Apart from teaching courses on economic development and macroeconomics, Pastor has written a number of works on the issue of Latin American development. These include The International Monetary Fund and Latin America: Economic Stabilization and Class Conflict (1987) and Inflation, Stabilization, and Debt: Macroeconomic Experiments in Peru and Bolivia (1992). His articles have also been featured in scholarly journals such as International Organization, World Development, and Latin American Research Review.

In recent years, Pastor has become recognized for his research in, and service to, low-income communities of color. In 1989 he cofounded the New Majority Task Force, a group of minority urban planners and community leaders. From 1990 to 1991 he directed a California Council for the Humanities project on the "California Dilemma," which addressed the issues of environmental integrity, economic development, and social justice. The author of Latinos and the Los Angeles Uprising: The Economic Context (1993), Pastor is now studying the relationship between regional restructuring and community development in low-income neighborhoods.

Pastor holds an M.A. and a Ph.D. in economics from the University of Massachusetts, Amherst. He has been a visiting associate professor at the Graduate School of International Relations and Pacific Studies at the University of California, San Diego, and at the Graduate School of Architecture and Urban Planning at the University of California, Los Angeles.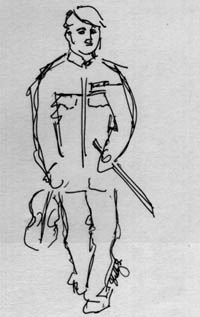 L'Histoire du Soldat by Igor Stravinsky
DOUGLAS DUSTON, conductor and director
WEDNESDAY, APRIL 3, 1996
Igor Stravinsky's musico-dramatic masterpiece L'Histoire du Soldat (The Soldier's Tale) (1918) is about a soldier's unwitting pact with the devil and his subsequent attempts to win back his soul. Working with the French novelist C. M. Ramuz, Stravinsky created not an opera, not a play, but an acted narration to be "read, played, and danced." The players are listed as a narrator, a soldier, the devil, and a princess, but in actuality the drama is propelled by four very different characters: spoken dialogue, mime, music, and dance.

The Soldier's Tale is usually performed as a concert suite and only rarely in its original form, because its requirements are unique and it fits uneasily into conventional dramatic or operatic venues. Assembled here at the Athenaeum for a complete performance of this powerful and enchanting work is an extraordinary ensemble of actors, dancers and musicians, conducted and directed by Douglas Dunston, a doctoral candidate at The Claremont Graduate School.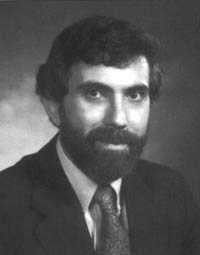 McKenna Lecture on International Trade and Economics
Trade and Wages
PAUL KRUGMAN
THURSDAY, APRIL 4, 1996
"If the last 15 or 20 years teach us one overwhelming lesson in political economy, it is this: just because an economic doctrine is patently false, that does not mean it can safely be ignored, especially when that doctrine tells people what they want to hear."

-Paul R. Krugman

The Athenaeum's second annual McKenna Lecture on International Trade and Economics will be delivered by noted economist Paul R. Krugman. An expert on international trade and finance, Krugman is a scholar whose work has influenced modern economics and public policy. As one of the founders of "new trade theory," he helped to bring about a major rethinking in international trade theory. For his respected academic research and prolific work, Krugman has been described by The Economist as "the most celebrated economist of his generation."

A professor of economics at Stanford University, Krugman has written or edited 15 books and more than 100 papers in professional journals. His most recent work, Pop Internationalism, explains real economic analysis and the misconceptions that surround international trade. Krugman's book also targets the pundits and policyrnakers he calls "pop internationalists," pointing out their mistakes and their willful misuse of economic figures.

Krugman's most recent book is The Self- Organizing Economy (1996), in which he applies the ideas of complexity theory and the concept of self-organizing systems to economics. The book's research deals particularly with the spatial organization of production.

Krugman's other books have influenced policy debates as well. These include Peddling Prosperity: Economic Sense and Nonsense in the Age of Diminished Expectations (1994), The Age of Diminished Expectations: U.S. Economic Policy in the 1990s (1990) and Rethinking International Trade (1990).

In 1991 Krugman earned the Eccles Prize for excellence in economic writing and the John Bates Clark Medal, a prize given every two years by the American Economic Association to the best American economist under the age of forty. He also was accorded the Adam Smith Award in 1995.

A fellow with the American Academy of Arts and Sciences, Krugman has taught at Yale University and the Massachusetts Institute of Technology (MIT). He has also served as an international policy economist for the Council of Economic Advisers.

The Athenaeum's presentation of the McKenna International Trade and Economics speaker is made possible by a grant from the Philip M. McKenna Foundation, which supports public policy research and economic education. The McKenna Foundation was incorporated in 1967 by Philip M. McKenna, late brother of CMC founding trustee Donald McKenna. Chairman of Kennametal, Inc., Philip McKenna was highly interested in economic and trade issues.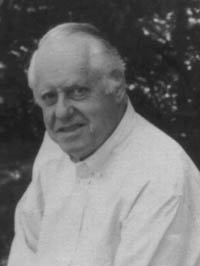 Bourgeoisophobi
PETER GAY
MONDAY, APRIL 8, 1996
Peter Gay, one of the most influential and respected historians today, is the Phi Beta Kappa visiting scholar whose appearance at the Athenaeum is sponsored by Tau chapter of Phi Beta Kappa at Claremont McKenna College. In his lecture Gay will trace the development of the civil war within nineteenth-century society, and complicate a story that has all too often been simplified.

Peter Gay is Sterling Professor of History, emeritus, at Yale University, where he has taught since 1969. His area of specialization is comparative and intellectual European history. Before teaching at Yale, he taught at Columbia University for twenty-two years.

Gay is the recipient of fellowships from the Guggenheim and Rockefeller foundations. In 1989 he was elected to the American Academy and Institute of Arts and Letters. The following year he was awarded the first Amsterdam Prize for historical science of the Royal Netherlands Academy of Arts and Sciences. He is also a member of the American Philosophical Society, the Academy of Arts and Letters, and the French Historical Society.

Peter Gay is the author of 20 books, including Voltaire Politics: The Poet as Realist (1988), Style in History (1974), Freud: A Life for Our Time (1989), and four volumes of The Bourgeoi's Experience: Victoria to Freud (1985-1995). Gay's Weimar Culture: The Outsider as Insider (1974) won the Phi Beta Kappa Ralph Waldo Emerson Award, and the first volume of his two-volume study, The Enlightenment: An Interpretation (1977), won a National Book Award.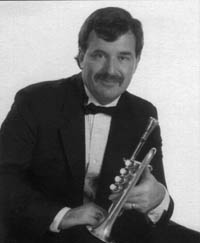 Three Centuries of High Brass
JAMES KLAGES, cornet & trumpet
HAO HAUNG, piano
TUESDAY, APRIL 9, 1996
James Klages is an internationally known trumpet and cornet soloist. As a member of the President's Own United States Marine Band, he has performed extensively throughout the United States, Ireland, Israel, and Jordan. An experienced soloist, he was the first person to be hired as cornet soloist in this century. He has been soloist at Interlochen, Wolftrap Farm Park, Constitution Hall, Meirhoff Hall, and every major band festival in the United States. In addition to concert appearances, he has performed on National Public Radio and Public Television.

Klages performed the solo trumpet part of Handel's Messiah (1741) at the Church of the Nativity in Bethlehem, Israel for an internationally broadcast television special and sound recording in an innovative and ground-breaking performance. He played for King Hussein's birthday celebration in Amman, Jordan, and was twice invited to return. Currently, he is professor of trumpet and jazz at Fort Lewis College in Durango, Colorado.

Klages will be accompanied on piano by Hao Hating, professor of music at Scripps College. Together, these two musicians cofounded the Animas Music Festival in Durango, Colorado.

Their program will include selections from Joseph Haydn, Carl Hohne, Giuseppe Torelli, and Alexander Artunian. Klages will be performing on B, C, and piccolo trumpets, cornet, and flugel horn. The recital is the final concert of the 1995-96 Stotsenberg Chamber Music Series.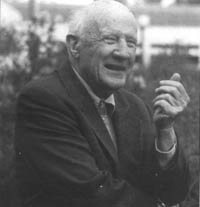 The Hopi Indians: Culture and Art
DONALD McKENNA
WEDNESDAY, APRIL 10, 1996
Donald McKenna, Founding Trustee of Claremont McKenna College, and his wife, Bernice, have actively pursued an interest in the Hopi Indians of the southwestern United States for over 50 years. At the end of World War II, while traveling west on the "Superchief," the McKennas met an attorney for the Navajo who suggested to them that investing in Navajo jewelry would be a good hedge against inflation. They were subsequently introduced to Brice Sewell, a curator of arts and crafts at Window Rock, Arizona. Sewell, who became a lifelong friend, took them to a "bean dance" ceremony and during the course of their friendship introduced them to the life and cultural traditions of the Hopi Indians.

In his presentation at the Athenaeum, Mr. McKenna will offer a videotaped tour of the most prized Hopi artifacts from his personal collection.

It was Donald McKenna's intellectual vision that inspired the development of the Athenaeum as a concept at CMC and ultimately led to the present facility and program. Please join him for dinner at the Athenaeum and enjoy a personal viewing of this remarkable collection of Native American art.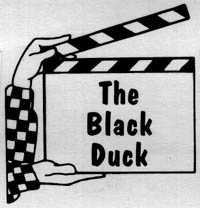 Dinner Theater
The Black Duck by Bill Svanoe
Thursday-Saturday, April 11-13, 1996
DINNER AND PLAY 6:00 p.m.
A Special Notice to the CMC Community

Take one idealistic, out-of-work soap opera actor following his dream, add his big city violinist wife and drop them in a small New England town. Then add a not-so-honest local Mr. Fix-it who is feuding with his wife, the local plumber/electrician. Stir in an uptight financial wizard who has just met the love of his life, a greedy Oceanographic Institute, and an embittered Russian aunt, and you have a kitchen tested recipe for laughter!

So come watch, laugh, and of course, eat, as CMC's "Under the Lights" performs Bill Svanoe's The Black Duck (1991), a hilarious look at what happens when this strange bunch pulls together to open a restaurant and fulfill a dream-all before 5:00 p.m. Friday! Did you know that Black Ducks are good luck?

Seating will be festival style and is limited. Sign up as soon as possible, circling your first, second, and third choice of date. You will be contacted if your first choice reservation date is unavailable.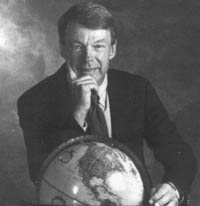 Rejecting Complacency and Despair: Reflections on the Holocaust
P. EDWARD HALEY
MONDAY, APRIL 15, 1996
In remembrance of the Holocaust the Marian Miner Cook Athenaeum is honored to present P. Edward Haley as this year's guest speaker. A recognized expert in the field of international relations, Professor Haley argues that the Holocaust offers valuable lessons that go beyond the diplomatic and strategic. The tragedy of the Holocaust reminds capitalist societies of the dangers inherent in complacency, for the possibility of another holocaust persists. And yet, the example of those rescuers involved in the Holocaust may also give hope to society as a whole, renewing the meaning of altruism.

A senior research associate of the Keck Center for International and Strategic Studies, Haley is a professor of international relations at CMC and The Claremont Graduate School. His scholarly interests include nuclear weapons and arms control, the Arab-Israeli conflict, and security developments in Asia and the Pacific. He is an International Fellow of the Council on Foreign Relations and a member of the International Institute for Strategic Studies in London.

Haley has authored and edited a number of internationally recognized books and articles. These works include Overtaken by Events: George Bush and the World, 1989-1993; Strategic Defense Initiative: Folly or Future? (1986); Nuclear Strategy, Arms Control, and the Future (1988); and Qaddafi and the United States Since 1969 (1984).

A former staff member in the U.S. Senate and House of Representatives, Haley is frequently quoted by the media on international controversies and issues of the day. His opinion articles have been featured in the Los Angeles Times, The International Herald Tribune, and The Chicago Tribune.

Professor Haley received his B.A. and M.A. from Stanford University and a Ph.D. from Johns Hopkins University, School of Advanced International Studies.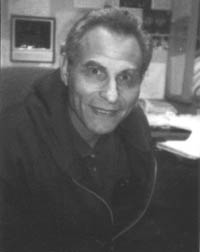 Images of the Mind
MICHAEL POSNER
TUESDAY, APRIL 16, 1996
Michael Posner is one of the most distinguished researchers in the field of contemporary psychology. Director of the Institute of Cognitive and Decision Sciences in Oregon and professor of psychology at the University of Oregon in Eugene since 1968, Posner received the university's Ersted Award for distinguished teaching. An expert in the field of neuropsychology, he established the Neuropsychology Laboratory at Good Samaritan Hospital in Portland. At Washington University in St. Louis he conducted studies of the brain localization of cognitive processing using positron emission tornography. Currently Posner is researching the role of attention and changes in neural pathways during the learning and performance of highlevel skills.

Former editor of The Journal of Experimental Psychology: Human Perception and Performance, Posner is the author of Cognition: An Introduction (1973) and coauthor of Human Performance (1979) and Images of the Mind (1994). He has given the Nijmegen Lectures of the Max Planck Institute for Psycholinguistics, the presidential address of the Society for Neuroscience, and the distinguished scientific lecture of the American Psychological Association. Other honors include election to the National Academy of Science and the American Academy of Arts and Sciences, the Warren medal of the Society of Experimental Psychologists, and the distinguished scientific contribution award of the American Psychological Association.
Strategic Imperatives for the U.S. in the Twenty-first Century
PATRICK GARRITY
WEDNESDAY, APRIL 17, 1996
As a senior policy analyst with the Los Alamos National Laboratory in Washington, Patrick Garrity is particularly qualified to address issues concerning the changes in national security policy. Garrity is a distinguished lecturer and prolific author on issues of national importance.

Garrity's work includes predicting Soviet arms control compliance behavior for the Defense Nuclear Agency. He has conducted research into United States arms control policy and nuclear doctrine, and has participated in Congressional Study Groups on Crisis Management and Nuclear Risk Reduction.

In 1982 Garrity received his Ph.D. in government from The Claremont Graduate School. At the Georgetown University Center for Strategic and International Studies he was a fellow in national security studies. He has also taught National Security Affairs at the Naval Postgraduate School, and he recently completed a fellowship from the Foreign Policy Institute at Johns Hopkins University School of Advanced International Studies. Garrity has served as a consultant for the National Strategy Information Center, the National Institute, for Public Policy, SRS Technologies, and the Los Alamos National Laboratory in New Mexico. He remains a senior fellow at The Claremont Institute. Among his publications are: Nuclear Weapons in the Changing World: Perspectives from Europe, Asia, and North America (1992) and articles that have been published in Washington Quarterly, Journal of Strategic Studies, and Parameters.

Patrick Garrity is on the frontline of national and international security issues. His lecture is sponsored by the Keck Center for International and Strategic Studies.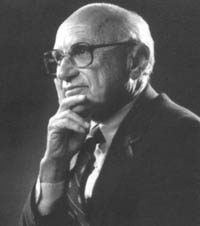 Free Markets and Free Men
MILTON FRIEDMAN
THURSDAY, APRIL 18, 1996
Milton Friedman, 1976 Nobel Prize winner in economics, has been a senior research fellow at the Hoover Institution since 1977. He is also Paul Snowden Russell Distinguished Service Professor emeritus of economics at the University of Chicago, where he taught from 1946 to 1976.

Friedman is widely regarded as the leader of the Chicago School of monetary economics, which stresses the importance of the quantity of money as an instrument of government policy and as a determinant of business cycles and inflation.

He has published many books and articles, most notably A Theory of the Consumption Function (1957), The Optimum Quantity of Money and Other Essays (1969), and (with A. J. Schwartz) A Monetary History of the United States (1963), Monetary Statistics of the United States (1970), and Monetary Trends in the United States and the United Kingdom (1982).

In addition to his scientific work, Friedman has also written extensively on public policy, always with primary emphases on the preservation and extension of individual freedom. His most important books in this field are: Capitalism and Freedom (1962) (with Rose D. Friedman); Bright Promises, Dismal Performance (1983); Free to Choose (1980)(with Rose Friedman), which complements a ten-part television series of the same name; and Tyranny of the Status Quo (1984), which complements a three-part television series of the same name.

Milton Friedman is the Henry Salvatori Center's leadoff speaker for its 25th anniversary conference on modern freedom, which will run through Saturday, April 20th. Students attending the Friedman dinner will have the opportunity to meet and dine with such distinguished conference participants as Michael Novak, director of social and political studies at the American Enterprise Institute in Washington, D.C.; Harvey C. Mansfield Jr., professor of government at Harvard University; and Ernest Fortin, professor of theology at Boston College. The conference is open to the public and will continue with a panel discussion in Davidson Lecture Hall on Friday afternoon at 1:30 p.m.

Dinner reservations are restricted to members of the CMC community. The 6:45 p.m. lecture is open to all, no reservations required.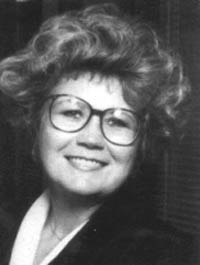 California American Woman's Economic Development Corporation
in collaboration with
Claremont McKenna College
Invites You To Attend
MAVERICK MAVENS: EXAMINATION OF THE ENTREPRENEURIAL SPIRIT
Friday, April 19, 1996 9:00 a.m. - 2:00 p.m.
9:00 - 9:15 a.m.
Welcoming Remarks
9:15 - 10:30 a.m.
Understanding the Entrepreneurial Spirit
RICA BURTON
LINDSEY JOHNSON
CARLA DARTIS
HELEN ANDERSON
A look at the commitments and personality traits of successful business owners
Informational presentation from some of the area's most successful entrepreneurs and business advocates
10:30 - 10:45 a.m.
Networking Break
10:45 a.m. - 12:30 p.m
A View From the Front
BEATE CHELETTE
YOLANDA DAVIS
MARGARET PITTS
VIVIAN SHIMOYAMA
Victories and challenges faced by women entrepreneurs currently "in the trenches"
Highlights of some "war stories" and experiences of women who are hitting the $1 million mark
12:30 - 1:30 p.m.
Making Dreams Come True
PATTY DEDOMINIC
Patty DeDominic has gone from starting a business with a borrowed desk, phone, and $2,000 to creating the largest woman-owned staffing service in Los Angeles with annual billing of $15 million
Patty led the U.S. Women's Business delegation to the Fourth World Conference on Women in Beijing
Patty is past President of the National Association of Women Business Owners
California AWED
One of Southern California's foremost providers of entrepreneurial training and technical assistance
Serves clients whose businesses range from home-based microenterprises to million-dollar companies by providing the tools for entrepreneurial success
Goal: Help invigorate the Southern California economy by encouraging financial self-sufficiency through self-employment
No charge for students and personnel of The Claremont Colleges
All others: $10.00
RESERVATIONS call (909) 621-8245
Funded by a grant from the Henry and Lola Monroe Foundation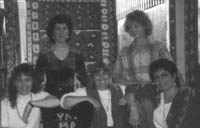 Kool Blue Sisters: Another Side of Blues
AUDREY BILGER, drums
CATHERINE LOMBARDO, guitar
CEE HARRELSON, bass
IRENE VASQUEZ, harmonica
TUESDAY, APRIL 23, 1996 3:00-4:30 p.m.
The Kool Blue Sisters have been playing together since the summer of 1995 when CMC literature professor and drummer Audrey Bilger put out a call for women musicians to play blues and blues-influenced music. They've performed at benefits, coffee houses, and other events in the area, including the Annual Claremont Blues Festival in the fall of 1995. Along with Bilger, guitarist Catherine Lombardo, bassist Cee Harrelson, and harmonica-player Irene Vasquez will offer up a sampling of their version of the blues to accompany your Athenaeum tea.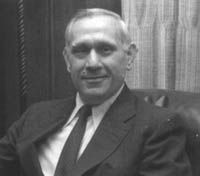 The Second World War and Lasting Peace
DONALD KAGAN
WEDNESDAY, APRIL 24, 1996
Why did the peace that concluded the First World War fail, eventually leading to renewed general war, while the end of the Second World War laid the foundations for a more lasting peace? Can we learn any enduring lessons from a study of the ends of these wars? Please join us in the Athenaeum as Professor Donald Kagan, one of the world's leading military and political historians, gives thoughtful answers to these and other questions concerning the nature of war and peace.

Donald Kagan is the Hillhouse Professor of History and Classics at Yale University and is the former dean of Yale College. He holds an M.A. in the classics from Brown University and a Ph.D. in history from Ohio State University.

A leading classical scholar, Kagan is most recently author of an acclaimed study, On The Origins of War and the Preservation of Peace (1994). Among his numerous articles and books on classical history are The Outbreak of the Peloponnesian War (1969), The Peace of Nicias and the Sicilian Expedition (1981), and The Fall of the Athenian Empire (1987).

Kagan was formerly Bass Professor of History and Classics and Western Civilization at Yale, which gave him an eyewitness view of the controversy surrounding a $20-million donation to the university. The Yale administration sparked alumni outrage when it returned the donation rather than follow the wishes of the donor and implement an agreed-upon series of programs in western civilization.

The Kagan lecture is cosponsored by the Henry Salvatori Center and the Gould Center for Humanistic Studies.