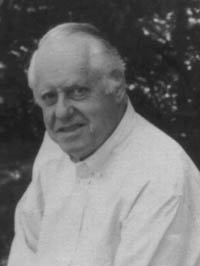 Bourgeoisophobi
PETER GAY
MONDAY, APRIL 8, 1996
Peter Gay, one of the most influential and respected historians today, is the Phi Beta Kappa visiting scholar whose appearance at the Athenaeum is sponsored by Tau chapter of Phi Beta Kappa at Claremont McKenna College. In his lecture Gay will trace the development of the civil war within nineteenth-century society, and complicate a story that has all too often been simplified.

Peter Gay is Sterling Professor of History, emeritus, at Yale University, where he has taught since 1969. His area of specialization is comparative and intellectual European history. Before teaching at Yale, he taught at Columbia University for twenty-two years.

Gay is the recipient of fellowships from the Guggenheim and Rockefeller foundations. In 1989 he was elected to the American Academy and Institute of Arts and Letters. The following year he was awarded the first Amsterdam Prize for historical science of the Royal Netherlands Academy of Arts and Sciences. He is also a member of the American Philosophical Society, the Academy of Arts and Letters, and the French Historical Society.

Peter Gay is the author of 20 books, including Voltaire Politics: The Poet as Realist (1988), Style in History (1974), Freud: A Life for Our Time (1989), and four volumes of The Bourgeoi's Experience: Victoria to Freud (1985-1995). Gay's Weimar Culture: The Outsider as Insider (1974) won the Phi Beta Kappa Ralph Waldo Emerson Award, and the first volume of his two-volume study, The Enlightenment: An Interpretation (1977), won a National Book Award.