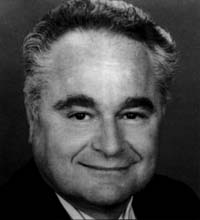 The Future of U.S.-China Relations
MICHEL OKSENBERG
THURSDAY, OCTOBER 17, 1996
The relationship between the United States and China remains in a state of tension and uncertainty. Michel Oksenberg, an authority on Chinese affairs, will examine this important issue under the auspices of the Keck Center.

Oksenberg is a senior fellow at the Asia-Pacific Research Center at Stanford University, where he is also a professor of political science. As a senior staff member of the National Security Council, he played a major role in normalizing diplomatic relations between the United States and China in 1978. From 1992 to 1995 he served as president of the East-West Center in Honolulu.

Oksenberg taught at Columbia and Michigan universities and wrote a number of books, including China and America: Past and Future (1977), Policy Making in China (1990), and An Emerging China in a World of Interdependence (1994). He is a member of the Trilateral Commission, the Council on Foreign Relations, and the National Committee on U.S.-China Relations board of directors.