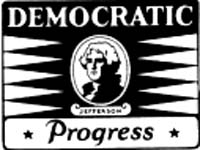 Perspectives on the '96 Election: View from the Left
P. EDWARD HALEY
JIM MCKENNA
HARRY PACHON
FRIDAY, OCTOBER 25, 1996 12:15 p.m.
As we approach the turn of the millennium, the choice we and our leaders make will shape lives of the next generations of America. Democrats from Pres. Bill Clinton on down are hailing the 1996 election as one of historic importance.

To share their views on the importance and implications of this year's election, three of The Claremont Colleges' most widely respected liberal professors will participate in a panel discussion. Edward Haley is currently a professor of government at CMC and a senior research associate of the Keck Center for International and Strategic Studies. He previously served as a staff member in the United States Senate and House of Representatives. Jim McKenna, an anthropologist, teaches courses in human ethology and bio-anthropology at Pomona College. Harry Pachon, professor of political studies at Pitzer College, currently serves as the director of the Thomas Rivera Center.

As part of the Athenaeum series Election 1996, we invite you to join us for Views from the Left, the second of two panel discussions.

The panel discussions are jointly sponsored with the Athenaeum as part of the Election 1996 series. Lunch begins at 11:45 a.m. in Parents Dining Room and seating for the lunch is limited to the first 48 people who sign up. Introductions of the panels begin at 12:15 p.m. Please join us for this opportunity to discuss our nation's political future.