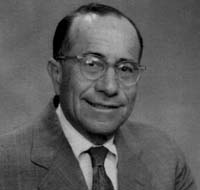 Long-Term Economic and Strategic Trends 1994-2015: The United States and Asia
CHARLES WOLF, JR.
TUESDAY, OCTOBER 29, 1996
Today, world leaders in business and politics separate foreign relations and economic policy only at great risk. The new global marketplace imposes new protocol for decision-makers in dealing with their neighbors.

Charles Wolf, Jr., is considered an authority on international economic policy by both the private and public sectors. Wolf has served with the Department of State, is currently a Senior Research Fellow at the Hoover Institution and a director of several leading investment capital firms.

After graduating Phi Beta Kappa from Harvard with his B.S. and Ph.D. in economics, Wolf headed RAND's Economics Department, where he is Dean of the Graduate School. Wolf has also taught at Cornell, University of California at Berkeley, and University of California at Los Angeles.

Wolf's research at RAND has centered on international economic policy, economic development, defense policy, and various aspects of the relationships between international economic and national security issues. He has written numerous articles and books on these subjects, including Economic Instruments, Military Instruments, and National Power (1994) and The Economic Dimensions of National Security (1994). His latest work, which he coauthored, is Long Term Economic and Military Trends, 1994-2015: The United States and Asia (1995).

Charles Wolf s visit is cosponsored by the Keck Center and the Lowe Institute. Please join us for a fascinating look at the future of U.S-Asia relations.