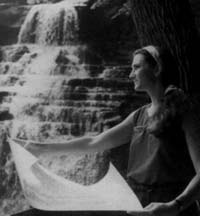 A Road Less Taken: A Journey and Overview of Environmental Education
DIANE SILVER '88
WEDNESDAY, NOVEMBER 6, 1996
As a former "Leader in the Making," Diane Silver is much like her fellow grads in her outstanding achievements at CMC and beyond. What distinguishes her from the rest is the field in which she exercises her leadership and scholarship skills.

As part of the "Parks as Classrooms" initiative of the National Park Service, Silver coordinates a residential environmental education program for elementary and junior high school students. The Cuyahoga Valley Environmental Education Center is located in Ohio's Cuyahoga Valley National Recreation Area.

Silver's journey from Claremont to Ohio took somewhat of a circuitous route, something familiar to this former track and cross country runner. Although she majored in psychology and economics and was a Truman Scholar, Silver opted for an unexpected path. She received a master of science degree in 1993 from the University of Michigan, Ann Arbor, at its School of Natural Resources and Environment.

Silver's contribution to the environmental awareness and outdoor skills of children reverberates as they return to their communities and make a difference in their local environment.

Diane Silver returns to Claremont as part of the alumni series "The Winning Spirit in Sports and in Life."