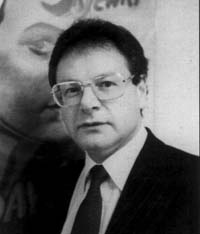 Jerusalem in the 20th Century
MARTIN GILBERT
THURSDAY, NOVEMBER 7, 1996
Home to some of the holiest sites of Islam, Christianity, and Judaism, Jerusalem has occupied a central, and frequently explosive, place during some of the major historical events of the 20th century. Ever since Israel gained its independence from British colonial rule, competition for control of Jerusalem has been the cause of violent confrontation. The battle for Jerusalem continues today in the form of acrimonious negotiations between Israel and the PLO.

The Henry Salvatori Center and the Marian Miner Cook Athenaeum are pleased to present the official biographer of Sir Winston Churchill, Martin Gilbert, who has published six volumes of the Churchill biography and a further nine volumes of Churchill's collected papers. Gilbert will shed light on the troubles in Jerusalem in a discussion of his new book, Jerusalem in the 20th Century. Gilbert combines penetrating insight and expert command of historical facts to offer a compelling interpretation of Jerusalem's past and present situation.

Among Gilbert's numerous other writings are two books on the Jewish experience in World War II, Auschwitz and the Allies (1981)and Holocaust: A History of the Jews of Europe During the Second World War (1986), and a chronicle of the struggle of Russian Jews attempting to emigrate from the former Soviet Union, Jew of Hope: The Plight of Soviet Jews Today (1986). He has also published several historical mapbooks, including The Jewish History Atlas (1969) and the Arab-Israeli Conflict Atlas (1975).

A fellow of Merton College, Oxford, since 1962, Gilbert was knighted in 1995 by the Queen of England. That same year he accompanied British Prime Minister John Major on his trips to the Middle East and Washington.