Athenaeum Location
Print Newsletter
January 21, 1997
Vol. 12, No. 05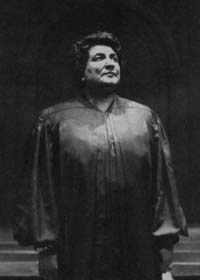 Dr. Martin Luther King Jr. Commemorative Lecture
The Supreme Court and Affirmative Action
CONSTANCE BAKER MOTLEY
TUESDAY, JANUARY 21, 1997
In the 1950s and 1960s, the courts of our country were battlegrounds in the war for civil rights. One of the leaders in the effort was Constance Baker Motley, longtime counsel for the National Association for the Advancement of Colored People (NAACP) and later a federal court judge.

Judge Motley finished college (Fisk and New York University) in two-and-a-half years and graduated from Columbia University School of Law in 1946. During her senior year at Columbia she accepted a position as clerk for Thurgood Marshall, who was then the head of the NAACP Legal Defense and Educational Fund. She worked for 20 years with the NAACP Legal Defense Fund, becoming its principal trial attorney, and she was one of the lawyers who helped write the briefs filed in the U.S. Supreme Court in the leading school desegregation case, Brown v. Board of Education, in 1954. She argued ten cases before the U.S. Supreme Court, winning nine, which were of key importance in bringing about the legal death of discrimination. The litigation that resulted in the admission of James Meredith to the University of Mississippi, Charlayne Hunter Gault and Hamilton Holmes to the University of Georgia, Vivian Malone and James Hood to the University of Alabama, and Harvey Gantt to Clemson College in South Carolina are some of her better known cases.

When President Lyndon Johnson appointed Constance Baker Motley to the United States District Court in 1966, she became the first black woman appointed to the federal judiciary. On her election to the New York senate in 1964 she became the first black woman to serve in that branch of the legislature, and she was the first woman Manhattan borough president (1965-66).

This year marks the eighth annual lecture at the Marian Miner Cook Athenaeum commemorating the birthday of Dr. Martin Luther King Jr. Everyone is welcome to join with the Athenaeum and the Office of Black Student Affairs for this rare opportunity to meet and hear one of this nation's most distinguished jurists.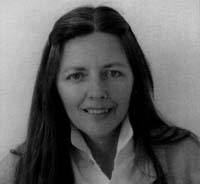 Economic Literacy for Personal and Political Renewal
HELENA NORBERG-HODGE
THURSDAY, JANUARY 23, 1997
A Swedish anthropologist, linguist, and author, Helena Norberg-Hodge has lived half of each year for nearly two decades in rural Ladakh, otherwise known as "Little Tibet." Motivated by experiences there, she has taken a leading role as an environmentalist, questioning common Western perceptions of the benefits of progress, economic growth, and technological advances.

To Norberg-Hodge, today's most crucial issue is the "globalization of an economic system totally lacking in human values, based only on the maximization of production."

In 1978 Norberg-Hodge founded and now directs the Ladakh Project and its parent organization, the International Society for Ecology and Culture, with offices in London, Ladakh, and Berkeley, California. In her book, Ancient Futures: Learning from Ladakh (1991), Norberg-Hodge compares the rapidly changing Ladakhi society to industrialized societies and criticizes the dominant development ethos for "promoting relentless economic growth, straining the limits of nature and all but ignoring fundamental human needs." Norbert-Hodge's mission has not been to preserve the status quo in Ladakh, but to introduce appropriate technologies that ease the rigorous life at 14,000 feet using renewable sources of energy.

For her work, Helena Norberg-Hodge was awarded the Right Livelihood Award in 1986, otherwise known as the "Alternative Nobel Prize," created to honor people dedicated to the improvement of the human condition. Ancient Futures was selected as one of Sustainable Future Society's "Best Environmental Books" of 1995.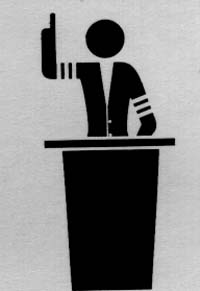 Government and Philosophy Faculty Debate:
The Criminal Justice System Should Be Based on Retribution
MARK BLITZ
JIM NICHOLS, JR.
JOHN ROTH
STEVEN SMITH
MONDAY, JANUARY 27, 1997
A dearth of interdepartmental debates at CMC is finally being rectified as the government and philosophy departments square off in a formal duel of wits and intellect at the Athenaeum. Claremont McKenna College professors Mark Blitz, James Nichols, John Roth, and Steven Smith will represent their respective departments. The event will be student-directed, and the questions will remain undisclosed until the time of the debate in order to ensure spontaneity.

The debaters for government are academics of the finest caliber. Mark Blitz, the Fletcher Jones Professor of Political Philosophy, received his A.B. and his Ph.D. from Harvard University. A recent arrival at CMC, Blitz is teaching Leadership in Management during the spring semester. Jim Nichols, Jr. received his B.A.. from Yale College and his Ph.D. from Cornell University. Nichols is teaching Introduction to Political Philosophy and Political Philosophy and Foreign Policy during the spring semester.

The government team will be put to the test by John Roth, the Russell K. Pitzer Professor of Philosophy, who received his B.A. from Pomona College and his Ph.D. from Yale University. Roth was recognized in 1988 as the national Professor of the Year by the Council for Advancement and Support of Education and the Carnegie Foundation for the Advancement of Teaching. He is teaching the Philosophy Seminar for the politics, philosophy, and economics program (PPE) during spring semester. Steven Smith, who earned his B.A. from Earlham College and his Ph.D. from Harvard, will be teaching Theories of the Good Life and Environmental Ethics during the spring semester.

You will not want to miss an event that promises to be entertaining, interesting, and intellectually stimulating, as well as providing the opportunity to become acquainted with four of CMC's most popular and distinguished teachers.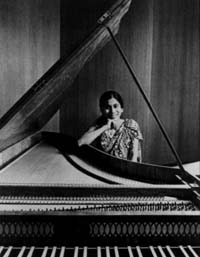 Con Gioia Early Music Ensemble: Concert Commemorating Mozart's 241st Birthday (January 27), Schubert's 200th Birthday (January 31), and the 150th Anniversary of the Death of Fanny Mendelssohn-Hensel (1805-1847)
MARYBETH HAAG, soprano
CHARLES ZUKOVSKY, clarinet
ROLAND KATO, viola
PREETHI DE SILVA, fortepiano/director
TUESDAY, JANUARY 28, 1997
Based in Claremont, Con Gioia ("With Joy") is composed of some of the best performers of early music in the United States and they are often joined by prominent musicians from Europe. Following its debut in 1982, the ensemble has continued to provide Southern California audiences with outstanding early music performances on period instruments.

The program this evening will include Mozart's Trio in E-Flat, K498 (Kegelstatt), Schubert's The Shepherd on the Rock, and a selection of songs by Fanny Mendelssohn-Hensel.

Preethi de Silva, founder-director of Con Gioia, is an internationally acclaimed concert and recording artist on the harpsichord and fortepiano. She has recorded several volumes of keyboard works by C.P.E. Bach, as well as three piano concertos by Mozart. She holds diplomas in performance from the Royal Academy of Music, London, and the Hochschule fuer Musik, Berlin, and earned the doctorate in musical arts at Yale University. She is a professor of music at Scripps College and serves on the faculty of The Claremont Graduate School.

MaryBeth Haag is a frequent recitalist in the Los Angeles area. In addition to her 16 operatic roles, she has performed chamber music at the Oberlin Baroque Performance Institute and the San Luis Obispo Mozart Festival. She is on the music faculty of Scripps College and The Claremont Graduate School.

Roland Kato is principal violist of the Los Angeles Chamber Orchestra. He also has appeared as soloist and recitalist on both viola and viola d'amore at national and international music festivals. He performs regularly with period instrument ensembles and has recorded works by Telemann and contemporary composers.

Charles Zukovsky, a graduate of UCLA, performs on clarinet, recorder, and baroque oboe. He has played with virtually every orchestra in the Southland, from the Debut Orchestra to the Los Angeles Philharmonic, as well as in numerous chamber music groups performing on period instruments.

This concert is the second in the Stotsenberg Chamber Music Series, funded by a generous gift from Ed and Dorothy Stotsenberg, friends of CMC.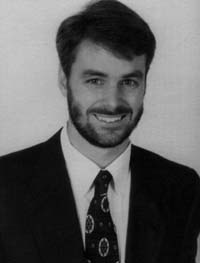 Berlin 2000: The Center of Europe
DAVID DOUD '90
WEDNESDAY, JANUARY 29, 1997
How is German reunification progressing in the formerly divided Berlin? What does Germany's decision to move its capital back to the heart of Europe mean for the European Union's trade, investment, and expansion into Central Europe? David Doud '90 addresses these intriguing questions and more in his discussion of the dynamic developments in reunification. He will look at the challenges faced by East Germans adapting to a democratic, capitalist economy and the negative impact of Western prejudices, the legacy of the East German communist regime, antiforeigner violence, the asylum law crisis, and foreign integration policy.

Doud provides an insider's perspective into Germany, using his experience as the only American staff member in the Berlin government from 1991 to 1993. Doud also worked as staff fellow for Congressman Gilman on the International Relations Committee in the United States House of Representatives 103rd Congress and for the House Wednesday Group on NATO expansion. Berlin 2000: The Center of Europe was published in 1995.

Doud received his B.A. from Claremont McKenna College in chemistry and government and did his graduate work at Berlin's Humboldt University.

Take advantage of this opportunity to meet one of CMC's distinguished alumni as the Athenaeum continues to mark the College's 50th anniversary.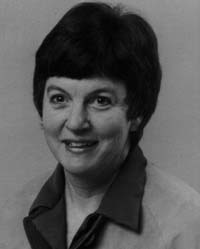 Invading Mars
DONNA LEE SHIRLEY
THURSDAY, JANUARY 30, 1997
0n July 4, 1997 earthlings will invade Mars. Mars Pathfinder and its microwave-oven-sized rover, Sojourner, will land in an ancient flood channel and try to determine the composition of Mars. In March of 1998 Mars Global Surveyor will begin a two-earth-year mapping mission to study the surface and atmosphere of the red planet. These missions will be followed every 26 months by additional missions to search for water and clues to whether life ever began on Mars.

As director of the Mars program at the Jet Propulsion Laboratory in Pasadena, Donna Shirley has overseen much of our speeded-up travel agenda to the little red planet, which is half the size of Earth. When the spaceship Pathfinder was launched for Mars on December 3, it was Shirley who showed up the next day on Good Morning America, Today, and The Jim Lehrer News Hour to explain how the ship was built, why it is going to Mars, what we expect to find there, and what it all means.

An engineer, not a scientist, Shirley has an M.S. in aerospace engineering plus 30 years experience in aerospace and civil systems, including 20 years in management. "If you're an engineer, you can build a robot, ship it to Mars, talk to it, and hear it talk back. You can build new things that no one has ever built before. That's what engineers do."

Even if you haven't read Ray Bradbury's Martian Chronicles (1950), don't miss the opportunity to learn about an exciting "out of this world" adventure from the person in charge of it all.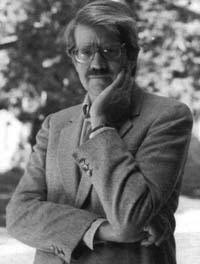 The Economic Payoff to Education
ORLEY ASHENFELTER '64
MONDAY, FEBRUARY 3, 1997
Is going to college really worth the money? This is the question that Princeton economist Orley Ashenfelter '64 attempts to answer as he investigates the correlation between education level and income. As an educator, he would prefer to think that individuals pursue learning because they enjoy it. However, since the answer also has to do with the limits on our resources, the role of education as an investment also needs to be addressed.

Ashenfelter's creative approach to the study of higher education and earning ability relies heavily on data collected from twins and other closely related individuals. The economist enjoys working with tough quantitative problems that do not necessarily have ready solutions.

Ashenfelter is the first member of his family to go to college. He came to CMC on a scholarship from the Rohr Corporation. Although he was originally interested in engineering, he soon fell in love with economics. CMC economist Orme Phelps lured him into the teaching profession by telling him that, as an academic, he would be able to speak his mind. "Don't expect to hear straight answers on Wall Street. Academic economists don't usually have a vested interest in the information they hand out in the classroom. Of course, once an academic economist has been hired by a politician or a law firm, watch out!"

Except for time spent studying and teaching in England and working in the Department of Labor, Ashenfelter has been at Princeton University since he graduated from Claremont Men's College in 1964.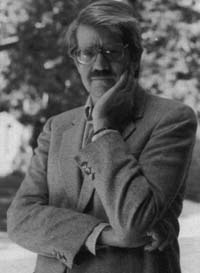 Anatomy of an Inefficient Market: Wine
ORLEY ASHENFELTER '64
TUESDAY, FEBRUARY 4, 1997
Wine connoisseurs turn up their noses at his work and members of elite wine-tasting circles express open disgust, but Orley Ashenfelter '64 has brought something new to the study of fine wines: economic analysis. Debate on Bordeaux and Cabernet has long been confined to the romantic writings of critics and wine tasters. What could not be deduced by the nose or the pallet has traditionally been left to guesswork for the serious wine collector. Ashenfelter, a Princeton economist and CMC alumnus, is among the first to bring objective study into the field of wine collecting.

According to Ashenfelter, who specializes in labor issues, economics does not receive enough attention in the press. He believes that the economic aspect of most events, like wine collecting, is sadly overlooked. After buying wines for a few years, Ashenfelter was amazed at many simple correlations between wine and weather that are seldom discussed in print.

Ashenfelter's innovative approach to wines and wine purchasing led him to found the Liquid Assets newsletter for wine lovers. The semiannual publication provides objective information on the auction prices of wine around the world. "Wine writers just hate us," says Ashenfelter.

Orley Ashenfelter is an economist who is not afraid to look at unconventional topics and apply numerical analysis to all areas of life, whether fine arts, hotels, or impressionist painters. Please join us for a fascinating discussion of fine wines, economics, and the "Bordeaux equation."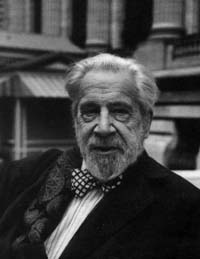 Poet Reads from His Work
ANTHONY HECHT
WEDNESDAY, FEBRUARY 5, 1997
Anthony Hecht is among the finest poets and critics of the last 40 years. Brilliantly crafted and dignified, his poems embody both intellectual power and an unnerving ability to explore the grotesque suffering of humanity in history and the painful isolation of private life. The Pulitzer Prize, Bollingen Prize, and Prix de Rome are among the awards that testify to his indelible impact on modern literature.

In addition to several volumes of poetry, including The Hard Hours (1967), A Summoning of Stones (1954), Millions of Strange Shadows (1977), and The Venetian Vespers (1979), Hecht has published numerous essays and translations, including his grand study of the poetry of W. H. Auden, The Hidden Law (1993). His most recent book is Flight Among the Tombs (1996).

He was born in New York City on January 16, 1923 and studied at Bard and Kenyon Colleges and at Columbia University. In between stints at school, Hecht served in the Army from 1943 until 1946 in France, Germany, Czechoslovakia, and for eight months of occupation duty in Japan. He has taught at Bard, Smith, the University of Rochester, and, since 1985, has been professor of English at Georgetown University.

Please join us to hear one of the most accomplished and brilliant of modern American poets.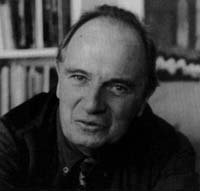 An Account of Homer's Iliad
CHRISTOPHER LOGUE
THURSDAY, FEBRUARY 6, 1997
Christopher Logue's account of Homer's Iliad (800 B.C.E.) is one of the major achievements of postwar English poetry. George Steiner has called it "a work of genius ... the most magnificent act of translation going on in the English language at the moment," while Louis MacNeice praised it as "not a translation but a remarkable achievement of empathy," and Henry Miller exclaimed, "I'm crazy about it. Haven't seen such poetry in ages."

Logue has given an apt description of what his Iliad is all about: "I want to write a dramatic poem in English that is dependent on the Iliad, and yet will revitalize narrative verse. I aim to make my Homer poem true to my idea of the Iliad. " With cinematic speed and haunting lyric power, Logue gives us a close-up view of war unlike anything else in recent poetry.

Christopher Logue was born in 1926 in Portsmouth, England, and was educated at Prior Park College, Bath, and Portsmouth grammar school. He moved to Paris in 1951, where he met and worked with, among other writers, Samuel Beckett.

His first book of poems, Wand and Quadrant, was published in 1953, followed by Devil, Maggot, and Son (1956). He moved back to London in 1958 and went on to produce poetry, translations of Villon and Neruda, plays, films, scripts, and songs, including the album, Red Bird (1959), the most successful British poetry/jazz disc. He has been a contributor to the satirical magazine Private Eye since 1960 and has published two collections from his column, "True Stories" (1973 and 1980). Logue's account of the Illiad has been published in three volumes, War Music: An Account of Books Sixteen to Nineteen of Homer's Iliad (1981), Kings: An Account of Books One and Two of Homer's Iliad (1991), and The Husbands: An Acocunt of Books Three and Four of Homer's Iliad (1995), and all will be issued in a single volume this spring from Farrar, Straus and Giroux.

This is Logue's first trip to California from his home in London. Please join us for this rare performance of a major work of contemporary English poetry.