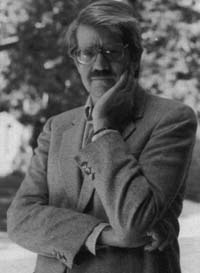 Anatomy of an Inefficient Market: Wine
ORLEY ASHENFELTER '64
TUESDAY, FEBRUARY 4, 1997
Wine connoisseurs turn up their noses at his work and members of elite wine-tasting circles express open disgust, but Orley Ashenfelter '64 has brought something new to the study of fine wines: economic analysis. Debate on Bordeaux and Cabernet has long been confined to the romantic writings of critics and wine tasters. What could not be deduced by the nose or the pallet has traditionally been left to guesswork for the serious wine collector. Ashenfelter, a Princeton economist and CMC alumnus, is among the first to bring objective study into the field of wine collecting.

According to Ashenfelter, who specializes in labor issues, economics does not receive enough attention in the press. He believes that the economic aspect of most events, like wine collecting, is sadly overlooked. After buying wines for a few years, Ashenfelter was amazed at many simple correlations between wine and weather that are seldom discussed in print.

Ashenfelter's innovative approach to wines and wine purchasing led him to found the Liquid Assets newsletter for wine lovers. The semiannual publication provides objective information on the auction prices of wine around the world. "Wine writers just hate us," says Ashenfelter.

Orley Ashenfelter is an economist who is not afraid to look at unconventional topics and apply numerical analysis to all areas of life, whether fine arts, hotels, or impressionist painters. Please join us for a fascinating discussion of fine wines, economics, and the "Bordeaux equation."