Athenaeum Location
Print Newsletter
February 10, 1997
Vol. 12, No. 06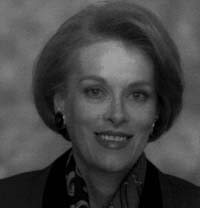 The Future of Government in California
KATHLEEN CONNELL
MONDAY, FEBRUARY 10, 1997
The office of controller may conjure images of dry financial analyses and stuffy monetary reports, but Kathleen Connell brings a special passion to her work. As the state's chief financial officer, she is an outspoken advocate for efficiency in budgeting and for aggressive curbing of waste in the distribution of funds. Since taking office in 1994, Connell has uncovered more than half a billion dollars of waste and fraud in state government.

Connell brings a plethora of private and public financial experience to her role in the state government. She has run her own investment banking firm and served as vice president and director for Chemical Bank of New York. She also served as director of housing for Los Angeles.

As controller, Connell has a wealth of ideas for the improvement of California. In the last year she has worked on initiatives to help local governments deal with federal welfare reforms, to bring new technological resources to community colleges, and to bring zero-based budgeting to the state government. She believes that prudent financial planning can make a huge difference in funding for California's schools and infrastructure.

Connell has a Ph.D. from UCLA and has taught graduate school courses at UC Berkeley and at UCLA, where she is the founder of the Center for Finance and Real Estate.

Kathleen Connell's visit to CMC is sponsored by the Rose Institute for State and Local Government.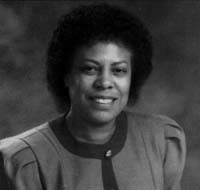 Medicine in the Year 2000: Meeting the Health Care Needs of High Risk Populations
XYLINA BEAN
TUESDAY, FEBRUARY 11, 1997
Dr. Xylina Bean is the medical director of the Children's Services Department at the King/Drew Medical Center in Los Angeles, where she also serves as executive director of neonatology and the high-risk children's follow-up program that she established in 1987. In the same year Bean also started the first program at Drew University that focused on the needs of substance-abusing children and their families, resulting in the establishment of SHIELDS, a nonprofit corporation that runs 15 community-based programs serving over 500 families and 2000 children.

Bean received a B.A. from Mount Holyoke College in 1969, and in 1973 she was the first African-American female to graduate from the University of Pennsylvania School of Medicine. After training at King/Drew Medical Center she joined the faculty in 1978. She is associate professor of pediatrics at Drew University and associate clinical professor at UCLA Medical Center. In her "off" time, Bean volunteers and serves on the board of Wilmington Community Clinic which serves indigent patients.

Bean's extensive curriculum vitae reveals an active scholar and major contributor to the field of medical science. It also describes a humanitarian physician dedicated to serving the community.

Xylina Bean's work with children at risk is at the cutting edge of one of the major health care issues of modern times. Her address is the first in the Athenaeum series Women in Medicine.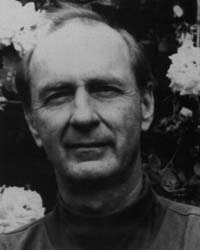 Technology, Self, and the Moral Project
KEN GERGEN
WEDNESDAY, FEBRUARY 12, 1997
As a prestigious 1996-1997 Phi Beta Kappa visiting scholar, Ken Gergen was chosen to contribute to the intellectual life of American colleges and universities like CMC. The goal of the program is to foster an exchange of ideas between visiting scholars such as Gergen and undergraduate students through campus visitations.

Gergen began his teaching career at Harvard University and continues it today at Swarthmore as the Gil and Frank Mustin Professor of Psychology. Gergen's academic journey has also taken him abroad as a visiting professor at Kyoto University, Marburg University, the Sorbonne, and Heidelberg University. Recently he was a Fulbright fellow in Argentina, a resident scholar at the Rockefeller Study Center in Italy, and a fellow of the Netherlands Institute for Advanced Study.

For his large portfolio of scholarly work and contributions to academics, Gergen was awarded the Alexander von Humbolt Prize in the Humanities in Germany, and he has received grants and fellowships from the National Science Foundation and the Guggenheim and Ford Foundations. He is a fellow of the American Psychological Association, an associate editor of Theory and Psychology, and a founder of the Taos Institute.

Gergen's Athenaeum presentation will discuss the effects of 20th-century communication technologies on human relationships, and especially conceptions of the person. He will expand significantly on the emerging concept of relational selves, and its implications for cultural life.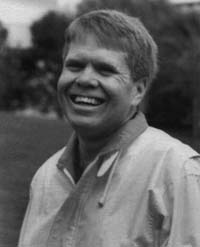 Saints, Sinners, and Scoundrels: A New Look at the Overland Emigration of 1846
WILL BAGLEY
THURSDAY, FEBRUARY 13, 1997
The Western frontier has always held a special fascination for Americans, be they explorers, historians, or individuals out to seek their fortunes. Almost as soon as Europeans began to settle in America, they began pushing toward the Pacific Ocean, and their journeys have left a distinctive mark on American culture and ideals. Will Bagley has a special appreciation for the American spirit of motion and exploration. In 1969, the writer took a raft down the Mississippi River from Rock Island, Illinois to New Orleans, Louisiana. His continuing interest in ways west has led him to a directorship of the Oregon-California Trails Association. His Athenaeum lecture will be based on original research and will address such issues as America's westward expansion and the role of the government in promoting such movement.

Will Bagley has edited such books on western migration as A Road from El Dorado: The 1848 Trail Journal of Ephraim Green (1991) and Frontiersman: Abner Blackburn's Narrative (1992). The writer and historian has also worked to update Dale Morgan's West from Fort Bridger (1994) and contributed to Peter DeLafosse's Trailing the Pioneers: A Guide to Utah's Emigrant Trails (1994). He has written for the Western Historical Quarterly, Utah Historical Quarterly, Salt Lake Tribune, and Overland Journal. Bagley's current projects include Kingdom in the West: The Mormons and the American Frontier, for which he will be series editor; a biography of California pioneer Samuel Brannen; and a history of the Mountain Meadows Massacre.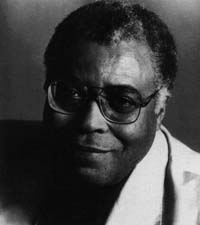 Black History Month
An Afternoon with James Earl Jones
JAMES EARL JONES
SUNDAY, FEBRUARY 16, 1997
4:00 p.m., Bridges Auditorium

In celebration of Black History Month and Claremont McKenna College's 50th anniversary, the Office of the Dean of Students and the Marian Miner Cook Athenaeum are privileged to host James Earl Jones in a public lecture. This special event is open to all members of the Claremont community.

Although Jones is best known for his work in film and television, he began his acting career in the theater. He was in the historic company that incubated a generation of future black stars and produced Jean Genet's The Blacks (1959). In the New York Shakespeare Festival, which Jones has participated in since 1959, he has played roles from Hamlet to King Lear. The awards he received for his stage work in the 1960s presaged his current success as a nationally known screen actor.

Jones was nominated for the Academy Award for his role as Jack Johnson in the film The Great White Hope (1970), after earning the Tony Award for the same role on stage. The diverse litany of his roles from theater to television to film include those on Broadway in Master Harold... and the Boys (1982) and Fences (1987) as well as the voice of Darth Vader in the original "Star Wars" trilogy (1977, 80, 83), and in Stanley Kubrick's Dr. Strangelove (1964) opposite George C. Scott. More recently, Jones appears in the film version of Cry the Beloved Country (1995).

Among his many awards and recognitions, Jones holds honorary doctorates from Yale, Princeton, and Columbia Universities. In 1992 he was awarded the National Medal of Arts by President Bush. He is also the recipient of the prestigious NAACP Hall of Fame Image Award for his great contribution to the arts. In 1990 the Los Angeles Film Teachers Association presented him with the Jean Renoir Award for his collected work.

You are welcome to join Claremont McKenna College for this special event featuring one of America's most respected and celebrated veteran actors.

James Earl Jones will speak at 4:00 p.m. in Bridges Auditorium, 450 North College Way. There is no reserved seating and the doors will open at 3:00 p.m.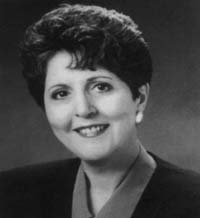 The History of Women in Medicine
ROSEMARI JOHNSON
MONDAY, FEBRUARY 17, 1997
Rosemari Marshall Johnson is a practicing anesthesiologist at Scripps Clinic in La Jolla as well as an active leader in medical organizations. Johnson served on legislative and women in medicine committees for the California Society of Anesthesiology before becoming its president in 1995-96. She is currently active in leadership on the national level.

A Mount Holyoke College graduate in French literature, Johnson received her medical degree from Georgetown University School of Medicine. After moving to San Diego in 1969, she received teaching appointments at Mercy Hospital and the University of California School of Medicine before becoming the first woman invited to join San Diego's Anesthesia Service Medical Group in 1977.

Johnson has also devoted time to developing the "Pass It On" mentoring program in San Diego to link pre-med students with practicing physicians to share skills and guidance. She is also the proud mother of a Scripps alumna.

Johnson brings her own experience as well as that of the pioneering women before her to the Athenaeum to provide perspective on women in the medical field. Hers is the second lecture in the Athenaeum series Women in Medicine.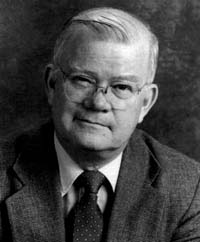 The New Creation/Evolution Controversy
PHILLIP JOHNSON
TUESDAY, FEBRUARY 18, 1997
Charles Darwin's work on the theory of evolution is often viewed as the first unbreachable gap between science and faith. The word of the Bible was set at odds with the wisdom of naturalism, and the two systems of thought have been depicted at war ever since. Professor Phillip Johnson asks, however, if faith and science are really disconnected from one another. The highly controversial answer that this author arrives at is "no." Evolution is not a factual theory counter to principles of faith, but an idea deeply rooted in faith.

Phillip Johnson has explored the connection between science and faith in his books, Darwin On Trial (1991) and Reason in the Balance: The Case Against Naturalism in Science, Law, and Education (1995). Among the issues he tackles is the current focus of schools, courts, and science on the theory of evolution to the exclusion of all other possibilities. His work is "about God, sex education, evolution, abortion, the search for a grand unified theory in physics, what our public schools should teach" and about how all of these issues are interwoven in a very fundamental way.

Phillip Johnson received his A.B. from Harvard University and his J.D. from the University of Chicago. He currently teaches criminal law at the University of California, Berkeley. Johnson's extensive experience includes a clerkship to the U.S. Supreme Court under Earl Warren and a position as deputy district attorney of Ventura County. His other books are Criminal Law: Cases, Materials, and Text on the Substantive Criminal Law in Its Procedural Context (1975) and Criminal Procedure: Cases and Commentary (1990).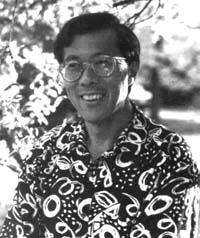 Whispered Silences: Japanese Americans and World War II
GARY OKIHIRO
WEDNESDAY, FEBRUARY 19, 1997
A professor of history at Cornell University, Gary Okihiro is at the forefront of Asian American scholarship.

His book, Cane Fires: The Anti-Japanese Movement in Hawaii, 1865-1945 was the recipient of the 1992 outstanding book award from the Association for Asian American Studies. His other books include Margins and Mainstreams: Asian Americans in American History and Culture (1994) and Japanese Legacy: Farming and Community Life in California's Santa Clara Valley (1985).

In addition to other scholarly writings Okihiro also publishes book reviews in The New York Times Book Review, Journal of American History, and Western Historical Quarterly.

Okihiro is also well known for his work in the field of African studies. Prior to completing his masters degree at UCLA, Okihiro taught school in Molepolole, Botswana, an experience that has sparked a lifelong and in-depth interest in contemporary and historical Africa.

Mr. Okihiro's lecture on the experiences of Japanese-Americans during World War II complements both the Athenaeum series on the era surrounding CMC's birth, as well as the spring semester series on the American West.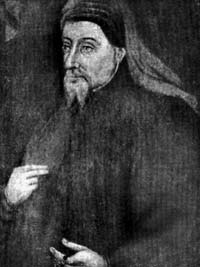 Chaucer and His Voyeurs: Medieval Texts, Early Modern Readers
SETH LERER
THURSDAY, FEBRUARY 20, 1997
Seth Lerer was born in Brooklyn the year before the Dodgers left for California. After attending Wesleyan University, Oxford, and the University of Chicago, and teaching at Princeton for ten years, he eventually followed them-winding up not in Los Angeles, but Stanford, where he joined the faculty as professor of English.

He has published widely in the field of medieval studies, and his interests include the history of reading, courtly culture, and children's literature. He also is a member of the Department of Comparative Literature at Stanford, where he serves as director of undergraduate studies. His most recent book is Courtly Letters in the Age of Henry VIII: Literary Culture and the Arts of Deceit, to be published by Cambridge University Press in the summer of 1997.

Lerer's talk will blend poetry and politics through the perennially fascinating figure of Pandarus in Chaucer's Troilus and Criseyde (1386). Pandarus' blend of counsel, secrecy, and eroticism became a model for the conduct of poets, lovers, diplomats, and aristocrats throughout the Renaissance.