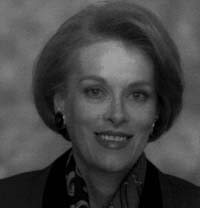 The Future of Government in California
KATHLEEN CONNELL
MONDAY, FEBRUARY 10, 1997
The office of controller may conjure images of dry financial analyses and stuffy monetary reports, but Kathleen Connell brings a special passion to her work. As the state's chief financial officer, she is an outspoken advocate for efficiency in budgeting and for aggressive curbing of waste in the distribution of funds. Since taking office in 1994, Connell has uncovered more than half a billion dollars of waste and fraud in state government.

Connell brings a plethora of private and public financial experience to her role in the state government. She has run her own investment banking firm and served as vice president and director for Chemical Bank of New York. She also served as director of housing for Los Angeles.

As controller, Connell has a wealth of ideas for the improvement of California. In the last year she has worked on initiatives to help local governments deal with federal welfare reforms, to bring new technological resources to community colleges, and to bring zero-based budgeting to the state government. She believes that prudent financial planning can make a huge difference in funding for California's schools and infrastructure.

Connell has a Ph.D. from UCLA and has taught graduate school courses at UC Berkeley and at UCLA, where she is the founder of the Center for Finance and Real Estate.

Kathleen Connell's visit to CMC is sponsored by the Rose Institute for State and Local Government.