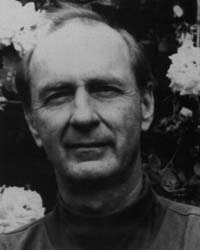 Technology, Self, and the Moral Project
KEN GERGEN
WEDNESDAY, FEBRUARY 12, 1997
As a prestigious 1996-1997 Phi Beta Kappa visiting scholar, Ken Gergen was chosen to contribute to the intellectual life of American colleges and universities like CMC. The goal of the program is to foster an exchange of ideas between visiting scholars such as Gergen and undergraduate students through campus visitations.

Gergen began his teaching career at Harvard University and continues it today at Swarthmore as the Gil and Frank Mustin Professor of Psychology. Gergen's academic journey has also taken him abroad as a visiting professor at Kyoto University, Marburg University, the Sorbonne, and Heidelberg University. Recently he was a Fulbright fellow in Argentina, a resident scholar at the Rockefeller Study Center in Italy, and a fellow of the Netherlands Institute for Advanced Study.

For his large portfolio of scholarly work and contributions to academics, Gergen was awarded the Alexander von Humbolt Prize in the Humanities in Germany, and he has received grants and fellowships from the National Science Foundation and the Guggenheim and Ford Foundations. He is a fellow of the American Psychological Association, an associate editor of Theory and Psychology, and a founder of the Taos Institute.

Gergen's Athenaeum presentation will discuss the effects of 20th-century communication technologies on human relationships, and especially conceptions of the person. He will expand significantly on the emerging concept of relational selves, and its implications for cultural life.