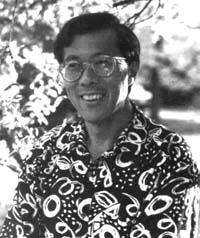 Whispered Silences: Japanese Americans and World War II
GARY OKIHIRO
WEDNESDAY, FEBRUARY 19, 1997
A professor of history at Cornell University, Gary Okihiro is at the forefront of Asian American scholarship.

His book, Cane Fires: The Anti-Japanese Movement in Hawaii, 1865-1945 was the recipient of the 1992 outstanding book award from the Association for Asian American Studies. His other books include Margins and Mainstreams: Asian Americans in American History and Culture (1994) and Japanese Legacy: Farming and Community Life in California's Santa Clara Valley (1985).

In addition to other scholarly writings Okihiro also publishes book reviews in The New York Times Book Review, Journal of American History, and Western Historical Quarterly.

Okihiro is also well known for his work in the field of African studies. Prior to completing his masters degree at UCLA, Okihiro taught school in Molepolole, Botswana, an experience that has sparked a lifelong and in-depth interest in contemporary and historical Africa.

Mr. Okihiro's lecture on the experiences of Japanese-Americans during World War II complements both the Athenaeum series on the era surrounding CMC's birth, as well as the spring semester series on the American West.