Athenaeum Location
Print Newsletter
February 24, 1997
Vol. 12, No. 07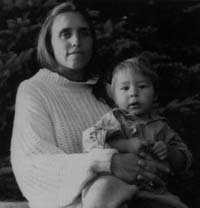 Native Americans and the Environment
WINONA LADUKE
MONDAY, FEBRUARY 24, 1997
California voters may recall seeing Winona LaDuke's name on the 1996 Presidential ballot beside that of Ralph Nader's for the Green Party. However, LaDuke's Vice Presidential candidacy seemed not to make a dent in her full agenda as the most prominent Native American environmental activist today.

LaDuke received the 1988 Reebok Human Rights Award and was named by Time magazine as one of the "50 Future Leaders in America under 40."

The roots of advocacy began while growing up in Los Angeles with activist Native American parents. At Harvard University LaDuke ended up immediately involved in indigenous rights issues on campus and beyond. She spoke before the United Nations at the age of 18 and has not rested since.

A longtime board member of Greenpeace USA, LaDuke, of the Mississippi Band of Chippewa of the White Earth Reservation, founded and now serves as campaign director for the White Earth Reservation Recovery Project. She is also program director of the Seventh Generation Fund's environmental program and she led a delegation of Native American women to the 4th United Nations Conference on the Status of Women. She cochairs the Indigenous Women's Network.
LaDuke's essays and articles are published in the Business and Society Review, the Utne Reader, Sierra, and Indian Country Today.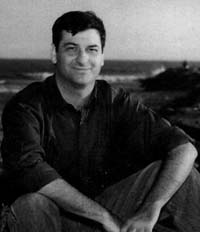 No Matter How Loud I Shout: A Year in the Life of Juvenile Court
EDWARD HUMES
TUESDAY, FEBRUARY 25, 1997
The juvenile justice system of Los Angeles was designed to help children. Whether they be abused, neglected, or just kids on a bad path, the court's mission was to rein them in, help them before it was too late. The courtrooms and juvenile halls that Edward Humes observes in Los Angeles today bear almost no resemblance to these original institutions. Overwhelmed and understaffed, the courts, that routinely see 14-year-olds accused of murder, sometimes must sweep aside the interests of the child.

Humes, a Pulitzer Prize-winning journalist, delves into the world of gangbanging, teenage crime and life in the poorest corners of the city of angels. His latest work, No Matter How Loud I Shout: A Year in the Life of Juvenile Court (1996), is a terrifying portrait of children who are all too often seen as statistics rather than people. Writes Mark Horowitz in Los Angeles Magazine, Humes's book is a "gut-wrenching look at today's Dickensian juvenile court system, a world filled with frustrated judges, burnt-out lawyers, terrified parents ... and unsung heroes who manage to do the impossible almost every day of the week." More than anything else, his work is a plea to today's lawmakers to take heed of a system gone terribly wrong.

Other nonfiction books by Edward Humes include Buried Secrets: A True Story of Serial Murder (1992), Murderer with a Badge: The Secret Life of a Rogue Cop (1992), and Mississippi Mud: A True Story from a Corner of the Deep South (1995).
Year of the Ox
LUNAR NEW YEAR CELEBRATION
WEDNESDAY, FEBRUARY 26, 1997
The Lunar New Year is a holiday celebrated during the second new moon after the winter solstice, usually occurring between January 21 and February 19. This year the New Year falls on February 7 and marks the beginning of the year 4695, according to the ancient Chinese calendar. This Chinese, Vietnamese holiday is celebrated differently by each culture but always includes special New Year foods for feasting.

This is the Year of the Ox. Some Chinese believe that the year of a person's birth strongly influences one's personality, success, happiness, and even physical traits. Those born under the zodiacal sign of the Ox are strong leaders, patient and quiet, are good listeners, and inspire confidence in others. Those born in 1925, 1937, 1949, 1961, 1973, 1985, and 1997 hate to fail or be opposed and are easily angered. The Ox will enjoy a lucky and smooth year with job recognition and fewer worries in general.

Please join the Marian Miner Cook Athenaeum for our fifth annual Lunar New Year celebration. The evening will begin with an authentic Asian feast, specially prepared by our dedicated chefs and served family style. Cultural entertainment by CMC students will punctuate the delicious meal.

Due to the popularity of this event, dinner reservations are available only to students, faculty, and staff from CMC.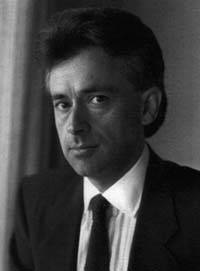 Descartes' Error: Emotion, Reason, and the Human Brain
ANTONIO DAMASIO
THURSDAY, FEBRUARY 27, 1997
Antonio Damasio's book, Descartes' Error: Emotion, Reason, and the Human Brain, which has become an international bestseller since its publication in 1994, takes to task Descartes' dualistic separation of the body from the mind. The Cartesian ideal for rational thought mandated separation of mind and body, thought and emotion.

Damasio has studied people who have received very specific brain injuries that separate the part of the brain that creates emotions from the part that creates thoughts. At first these people seem totally normal. But under close examination it becomes clear that they are virtually incapable of making decisions without the valuing aspect that emotions give to ideas. This has given rise to a whole new way of conceptualizing ideas and emotions as two essential aspects of any thought. The mind simply does not work if it is separated from the body. Descartes should have said "I am therefore I think" versus "I think therefore I am."

Damasio is the M.W. Van Allen Professor of Neurology and Chair of the Department of Neurology at the University of Iowa College of Medicine and an adjunct professor at the Salk Institute in La Jolla. His many awards include the William Beaumont Prize from the American Medical Association.

Damasio and his wife, Hanna Damasio, also a scientist, often collaborate on research projects and together they recently won the Pessoa Prize. The joint Science article entitled, "The Return of Phineas Gage: Clues About the Brain from the Skull of a Famous Patient," was a fascinating melding of computer science and neuroscience and makes interesting reading (20 May, 1994, Vol. 264, pp. 1102-1105).

Antonio Damasio's lecture at the Athenaeum is cosponsored by the department of psychology at CMC.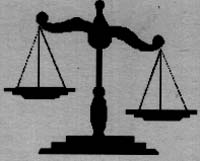 Law and Legal Culture in America
HADLEY ARKES
MICHAEL KRAUSS
MICHAEL McCONNELL
MICHAEL UHLMANN
FRIDAY, FEBRUARY 28, 1997 12:30 p.m.
The Henry Salvatori Center is pleased to sponsor a lunch and panel discussion on Law and Lawyers in America as part of a larger symposium on the State of Law in America. The panel-four of the nation's most respected legal scholars-will be comprised of Hadley Arkes, Michael Krauss, Michael McConnell, and Michael Uhlmann who will discuss the American legal profession and its influence on criminal, civil, and constitutional jurisprudence. They will consider the way that the profession of law has been shaped by the academy, what the assumptions and teachings of law schools are, and how these doctrines affect the practice of law. These four scholars, having served in academia and at the bar, bring a breadth of expertise to the topic and students seeking to practice the law or work in American government will find their insights invaluable.

Dr. Arkes is a well known scholar in the field of constitutional law. His 1986 book First Things is a compelling examination of the "first principles" on which positive law should find its foundation. His 1990 work, Beyond the Constitution, considered the way in which these first principles influenced the founders. Arkes argues that such underlying principles must be considered in interpreting the Constitution. Most recently, Dr. Arkes published The Return of George Sutherland (1994), an attempt to resurrect the grounding of jurisprudence in the theory of natural rights through the writings of Justice Sutherland. He received his Ph.D. from the University of Chicago and is the Edward Ney Professor of jurisprudence and American Institutions at Amherst.

An expert on tort law and a member of the law and economics movement, Professor Krauss practiced law in Canada before receiving his LL.M. from Yale Law School. A former Columbia University Law and Economics Institute Fellow, Krauss taught at the University of Toronto and the Universite de Sherbrooke before he joined the faculty of the George Mason University Law School. Krauss, recently named a Henry Salvatori Fellow by the Heritage Foundation, argues compellingly that the tort system has been usurped by an activist judiciary and has been transformed from a means of resolving civil disputes into means of judicial policy-making.

Professor McConnell is a leading authority on religious liberty and the Supreme Court. After receiving his J.D. at the University of Chicago, McConnell clerked for Chief Justice William Brennan before serving in the Solicitor General's office for two years. During this time he argued six cases before the Supreme Court. He joined the faculty of the University of Chicago Law School, where he served as the William B. Graham Professor of Law until earlier this year. He is currently a professor at the University of Utah Law School.

Dr. Uhlmann is a Washington attorney and Senior Fellow at the Ethics and Public Policy Center. He is currently on leave from a position as partner in the law firm of Pepper, Hamilton & Scheetz and is a professor on CMC's Washington Semester Program. He has worked extensively in government, serving as Assistant Attorney General in the Ford Administration, Special Assistant to President Reagan, and head of President Bush's legal policy transition team. Uhlmann has an LL.B. from University of Virginia and a Ph.D. from The Claremont Graduate School. He is the author of a forthcoming book on euthanasia and physician-assisted suicide.

This promises to be a lively and insightful discussion among some of this nation's most distinguished legal theorists and practitioners. It will be the first event in a day-long symposium that is open to all students and faculty. The symposium will continue after lunch in Davidson Lecture Hall, beginning at 1:30 p.m. You are welcome to join the Salvatori Center and the Athenaeum for this special lunch event.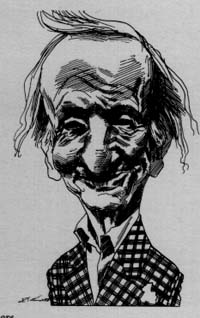 A Reading and Discussion of His Work
BRIAN MOORE
MONDAY, MARCH 3, 1997
The life of Paul Touvier ended in a prison hospital bed in July 1996. As the first Frenchman to be convicted of committing crimes against humanity for aiding the Nazis in Vichy, France, his story has attracted the interest of scholars around the world.

Novelist Brian Moore has taken on the monumental task of creating a fictional thriller based loosely on the life of this fascinating man. In The Statement (1996), Moore sets up a tale of a man on the run, hunted by those seeking revenge for past wrongs.

Born in Belfast, North Ireland, in 1921, Brian Moore came to the United States in 1980. His other works include The Color of Blood (1987), Lies of Silence (1990), and No Other Life (1993). He is the recipient of the U.S. Arts and Letters Award, the Guggenheim Fellowship, and the Los Angeles Times Lifetime Achievement Award, among others.

Please join us for a reading from this talented writer's latest work.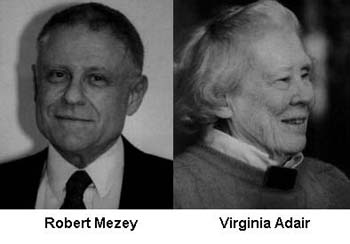 Readings From Three Poets: Robert Mezey, Virginia Adair, and Jorge Luis Borges
ROBERT MEZEY
VIRGINIA ADAIR
TUESDAY, MARCH 4, 1997
The term 'new poet' evokes images of some young talent, just discovered in the cafes of the Village or San Francisco. However, in our own Claremont lives Virginia Hamilton Adair, an octogenarian, and recently discovered poet.

Poet Galway Kinnell remarked that Ms. Adair "has arrived in our world like a comet." Indeed, although she has been writing poetry for years, she was reluctant to publish her prodigious works. However, literary critic Alice Quinn believes that "by not publishing she was free to write about everything in her own time and in a totally honest way."

As a young college student at Mount Holyoke, Adair twice received the Galscock Prize which is awarded to the most promising poet in the Ivy League. While a graduate student at Harvard she was published in the New Republic, The Atlantic Monthly, and The Saturday Review of Literature.

During World War II she and her husband, an historian, lived an academic and domestic life, and eventually transplanted to California when her husband received a position at The Claremont Graduate School.

Adair taught for many years at California State Polytechnic in Pomona. After her husband's death in 1968, she continued to live and write poetry in Claremont and also helped to found Mount Baldy's Zen center.

Adair, who is blind, will attend the reading, but her champion, friend, and fellow poet Robert Mezey will read her poems as well as his own.

Pomona College's poet-in-residence, Mezey is a familiar artist to readers of The New Republic, The New York Review of Books, Kenyon Review, The New Yorker, American Poetry Review, and Harper's.

His poems have been printed in several anthologies and translations of his work have been published in Italy, Israel, India, Spain, and the former Yugoslavia.

His books include The Lovemaker (1960), which won the Lamont Award, A Book of Dying (1970), Small Song (1979), and Selected Translations 1960-1980. Most recently, his volume Evening Wind (1987) received a P.E.N. prize and the Bassine Citation. He was awarded the Robert Frost Prize and has won fellowships from the Ingram Merril and Guggenheim Foundations and the National Endowment for the Arts.

Robert Mezey is also a renowned translator of the poetry of the great Argentine writer Jorge Luis Borges. Mezey will read tonight from Borges's brilliant and powerful verse.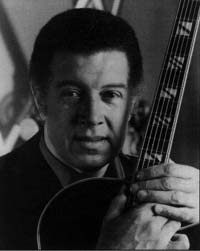 An Evening of Jazz
KENNY BURRELL
WEDNESDAY, MARCH 5, 1997
"Kenny Burrell represents the ne plus ultra of Jazz guitar artistry."

-Leonard Feather, Los Angeles Times

From the very beginning, at the root of what was to become jazz, the music had to do with telling a story. The musicians spoke to their listeners about common concerns-having the blues, losing the blues, looking for a good time, looking for love that would last. The instruments would speak as well as sing. Kenny Burrell comes out of this tradition, helping to keep it alive.

Burrell completed his formal training with a bachelor of arts degree in music composition and theory from Wayne State. His study of the classical guitar was with the eminent Joseph Fava. He made his first road tour with the Oscar Peterson Trio in 1955 and in 1956 moved to New York where he began to establish himself as one of the top guitarists in jazz.

Having worked with the late great Duke Ellington, Burrell has for several years taught a course on Ellington at UCLA. He is now the director of the jazz program at UCLA, relocating to Los Angeles in September 1996.

A complete Burrell discography would take pages since he has recorded more than 60 albums as a leader. Over the last 20 years he has recorded with major jazz artists, including John Coltrane, Coleman Hawkins, Dizzy Gillespie, Stan Getz, Benny Goodman, and Grover Washington, Jr.

The Athenaeum is fortunate to be able to host an artist with the stature of Kenny Burrell. The concert is made possible through the generosity of Ed and Dorothy Stotsenberg, friends of CMC.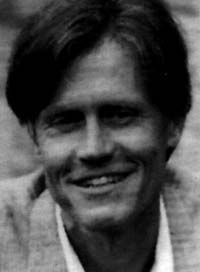 Natural Capitalism
PAUL HAWKEN
THURSDAY, MARCH 6, 1997
Paul Hawken finds himself in the unique and seemingly contradictory position of existing as not only a successful businessman but also as a well-known environmentalist.

He is aptly described as having a vision that is "neither left nor right but way up front." His best-selling book Growing a Business (1987), on which a PBS series was based, outlines the difficulties and rewards of running socially responsive companies. His other best-seller, The Ecology of Commerce: A Declaration of Sustainability (1993), took a step further to explore the possibility of a steady-state economy based on improving rather than degrading the natural environment.

However, Hawken is a realistic visionary who practices what he preaches. He is cofounder of the environmentally motivated retail company Smith & Hawken, and presently serves as the chairperson of The Natural Step, a nonprofit educational foundation which assists business and government leaders worldwide in using environmentally sound practices as a competitive advantage.

For his work, Hawken has been awarded the Small Business Administration's "Entrepreneur of the Year 1990," and the Council on Economic Priorities "Environmental Stewardship Award 1991." In 1995 Utne Reader named him as one of the "100 Visionaries Who Could Change Our Lives."

Paul Hawken's address is sponsored by the David E. French Lectureship Fund of The Claremont Graduate School and the Roberts Environmental Center of Claremont McKenna College.