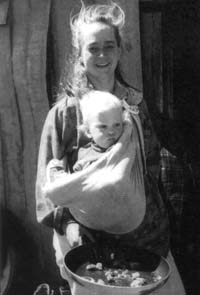 Cowboy Poetry and Song
MERRILY WRIGHT
TUESDAY, MARCH 11, 1997
Ten years ago, Merrily Wright had never even been to a ranch. Now this poet and singer lives "on the range" in Nevada, 20 miles by dirt road from her nearest neighbor and without the distractions of television or even a reliable phone.

While ranch life might be new to Wright, music is not. She has played the piano for most of her life and studied music at Cottey College in Missouri. She composed her first cowboy poem, My Husband Went Out Riding, in 1994 and by 1995 was accepted to read at the Cowboy Poetry Gathering in Elko, Nevada.

Merrily Wright's authentic Western poetry, sometimes funny, often poignant, has been compiled in her first book, The Lowly Cowchip and Other Pungent Poetry (1995). Her verses cover an assortment of topics from the spirituality of life on a cattle ranch to the attributes of a cowchip. Wright has made a recording of her music and readings entitled Sage of the Sage (1997).

Please join the Athenaeum for a dramatic performance of poetry and song by Merrily Wright.