Athenaeum Location
Print Newsletter
March 31, 1997
Vol. 12, No. 09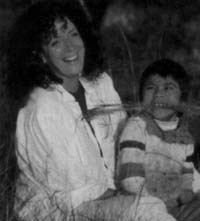 Entrepreneurship and Social Responsibility
ANITA RODDICK
MONDAY, MARCH 31, 1997
Our reason for being is to dedicate our business to the pursuit of social and environmental change.

Now entering her third decade at the Body Shop's helm, Anita Roddick still believes that a good cause is as important as a good moisturizer, as stated in a recent profile in the Los Angeles Times. Roddick founded The Body Shop in 1976 with a small corner store in Brighton, England, and now has 1,400 shops in 45 nations, including 250 in the United States. The Body Shop is the United Kingdom's leading international retailer.

I am not seduced into thinking business is about private greed. I think it is about public good .... I was an activist as a kid, always was, and you just bring that to the work place. Nobody told me you couldn't do it; that's the benefit of not going to business school," says Roddick, one of Britain's most successful businesswomen. However, she and her husband Gordon regularly catch flak from shareholders as well as fellow activists. Are they in business to make money or save the world?

This year, the Body Shop published audited environmental and animal protection reports and a social statement to establish whether the company was meeting its ethical standards. On tap, says Roddick, is a "green" business school that will teach students that effective 21st century management means striving for social responsibility as well as for profits. Roddick's visit to CMC is funded by a grant from the Henry and Lola Monroe Foundation.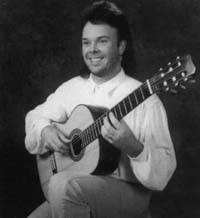 Music for Classical Guitar
GORDON O'BRIEN
TUESDAY, APRIL 1, 1997
He is on the way to joining that small group of truly fine guitarists that grace the world's concert stages.

-Harold Levy, Toronto Star

Called the "next Segovia" by Canadian classical guitarist Liona Boyd, Gordon O'Brien has been amazing audiences since the age of twelve when he performed the Concierto de Aranjuez with the Toronto Symphony Orchestra.

O'Brien, now in his twenties, has since gone on to win firstprize awards in many prestigious international competitions, including the John Williams Australian International, the Leo Brouwer Martinique International, and the International Guitar Concerto Competition in New Mulford, Connecticut. In May 1995 O'Brien won the $10,000 first prize in the Stotsenberg International Classical Guitar Competition at USC. There were 63 entries from 25 nations in this competition. Gordon O'Brien is proving himself to be a world-class musician as he impresses audiences throughout the world.

This evening's concert is part of the Stotsenberg Chamber Music Series at the Athenaeum, sponsored by Ed and Dorothy Stotsenberg, friends of CMC.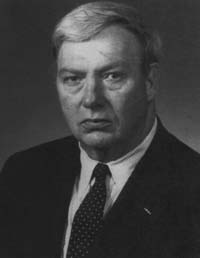 Strategic Prescriptions for the Future
HARRY SUMMERS JR.
WEDNESDAY, APRIL 2, 1997
An Army War College distinguished fellow and graduate, the Marine Corps University's 1994-95 chair of military affairs, and a decorated veteran of the Korean and Vietnam wars, Harry G. Summers Jr. is now a syndicated columnist for the Los Angeles Times.

He is the editor of Vietnam magazine and a member of the Council on Foreign Relations and the International Institute for Strategic Studies. He has given testimony before Congress and lectures at the White House on military strategy.

Colonel Summers's award-winning critique of the Vietnam War, On Strategy: A Critical Analysis of the Vietnam War (1982), was followed by On Strategy II: A Critical Analysis of the Gulf War in 1992, which The New York Times calls "the best of any Gulf War book to date." General Colin Powell called Summers's 1995 The New World Stategy "must reading." Summers has also published a series of war almanacs and Historical Atlas of the Vietnam War (1995).

His other publications include a stint as chief military correspondent for U. S. News and World Report and contributing editor for the late Defense and Diplomacy magazine. His articles and reviews have appeared in American Heritage, The Atlantic Monthly, Harper 's, the Los Angeles Times, The New York Times, The Wall Street Journal, and The Washington Post.

The Harry Summers lecture at the Athenaeum is sponsored by the Keck Center for International and Strategic Studies at Claremont McKenna College.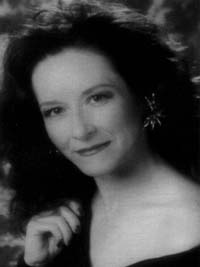 Fanny and Friends: Historical Interpretation of Women's Changing Roles on the Oregon Trail
JOYCE BADGLEY HUNSAKER
THURSDAY, APRIL 3, 1997
Imagine what it would be like to relive the history of your ancestors. Joyce Badgley Hunsaker, a fourth generation Oregon Trail pioneer descendant, has tried to step into the shoes of her own great-grandmother and other women like her.

Hunsaker, an extraordinarily talented actress, has researched the journals and records of the many individuals who crossed the Oregon Trail in the period between 1840 and 1875. Using information gathered from museums, library archives, and her own family's artifacts, Hunsaker has created a one-woman act in which she portrays Fanny, a composite character who might have lived during this period of American history. Fanny speaks first-person with her audience about her Oregon Trail experiences-from her husband selling their Missouri farm to arriving in the "promised land." She details not only the physical journey of 2,000 miles, but also the emotional and psychological demands of the trip. Fanny's trail tale is from a female perspective.

Hunsaker's many honors include recognition from the National Association of Interpretation and an invitation to perform for Senate and House leaders in Washington, D.C. Hunsaker has written two books, Fanny (1994) and The Oregon Trail Center at Flagstaff Hill (1995). She has appeared extensively on television and radio including spots on CBS, NBC, CNN, A&E, and PBS.

Please join the Athenaeum for Joyce Badgley Hunsaker's historical interpretation as part of the series of programs entitled Moving West.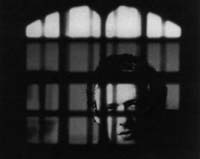 Paradoxes of Post-Communism
ADAM MICHNIK
MONDAY, APRIL 7, 1997
4:00 p.m., MARY PICKFORD AUDITORIUM

For me, General, prison is no unusually painful punishment. On that December night, it was not I who was condemned, but freedom; it is not I who am being held prisoner today, it is Poland.

-Adam Michnik to General Czeslaw Kiszczak

Adam Michnik is one of the greatest democratic leaders of 20th century Europe. One of the most influential dissident writers in Poland, he became a leading adviser to the Solidarity movement and one of the most powerful voices for nonviolent resistance to communism in the 1980s. After martial law was declared in December 198 1, Michnik was imprisoned by the communist government for three years but his Letters From Prison and Other Essays (1985) attest the persistence and power of his vision. Later, Michnik became a member of the Solidarity delegation that ended communist party rule in Poland, and he served as MP from 1989 to 1991. An historian and literary critic, Michnik has authored several books on the Polish intellectual tradition, history, politics, and current affairs, and is a frequent contributor to New York Review of Books and Der Spiegel. He is currently editor-in-chief of Gazeta Wyborcza, the largest daily in Poland.

Michnik's writings on post-communism are among the most influential not only in Poland but throughout the region and Europe. As historians and scholars have noted, his writings, like the Federalist papers or the articles and letters of Gandhi, are not only reflections on action but a form of action themselves. As a leading proponent of nonviolent transformation and tolerance in all spheres of life, Michnik was essential not only to the Polish revolution but to the shift in moral climate in all of Eastern Europe, both as an intellectual voice and as a political actor.

Born in 1946, Michnik was expelled from Warsaw University in 1968 for his role as a student activist there, and subsequently sentenced to his first three years in prison. He became editor of two Warsaw underground journals, Krytyka and Zapis, before his work with Solidarity. He currently lives in Warsaw. Please join us for his lecture by one of Europe's democratic heroes at 4:00 p.m. in the Mary Pickford Auditorium.

Adam Michnik's lecture is sponsored jointly by the Keck Center, the Salvatori Center, and the Marian Miner Cook Athenaeum.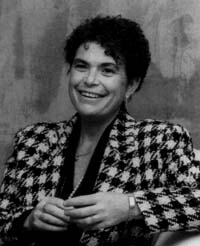 The Politics of Breast Cancer
SUSAN LOVE
MONDAY, APRIL 7, 1997
Susan M. Love, M.D., is an author, teacher, surgeon, researcher, and activist. After leaving Boston's Beth Israel hospital in 1979, where she was chief resident, Love opened a private practice in general surgery as the first woman surgeon on the staff of Boston's Beth Israel Hospital. In 1982 she joined the staff of the Dana Farber Breast Evaluation Clinic, the first comprehensive multidisciplinary center for breast care.

Never one to sit still or remain satisfied with the status quo, Love helped found the National Breast Cancer Coalition in her frustration at the lack of progress in breast cancer research. The coalition, made of breast-cancer advocacy groups, united to involve breast cancer patients and their supporters as advocates for action, advances, and change. In 1990 Love published the widely-read and acclaimed Dr. Susan Love's Breast Book, which has been called "one of the most important books in women's health in the last decade."

In addition to her role in educating medical students and other health-care providers at Harvard Medical School and then UCLA, she has always felt a mission to educate the public. She lectures extensively, appears in magazine interviews and on the radio and television to popularize preventive medicine.

In 1996 after 20 years of direct patient care, Love left clinical practice to devote more time to her basic research and her growing interest in women's health issues.

Please join the Athenaeum for the opportunity to meet and discuss important health-care issues of the day with one of this country's leading physicians and researchers.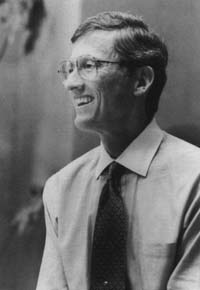 Linda Sobek: Murder of a Model
STEPHEN KAY '64
TUESDAY, APRIL 8, 1997
She was 27 years old. A fashion model just beginning her career, Linda Sobek was brutally assaulted and murdered by someone she thought she could trust. In December 1996 Charles Rathbone, the man convicted of killing her, was sentenced to spend the rest of his life in prison. The man who prosecuted the case was CMC alumnus Stephen Kay.

Kay, a 1964 graduate of Claremont McKenna College, received his law degree from Boalt Hall at the University of California, Berkeley. Since then, Kay has been involved in a number of high-profile cases with the Los Angeles County Public Defender's Office. Within the last year he helped to put away the killer of 12-year-old Polly Klaas, a highly controversial case involving kidnapping and murder. During his time as a prosecutor, District Attorney Kay has also worked on the Charles Manson murders and the Hillside Strangler case.

Please join us at the Athenaeum for a gripping evening as Stephen Kay discusses the case of Linda Sobek.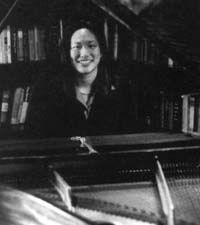 Senior Piano Recital
MAGGIE WANG '97, piano
DOUG DUNSTON, conductor, Claremont Festival Orchestra
WEDNESDAY, APRIL 9, 1997
Maggie Wang began studying piano with Evelyn Hood at the age of six, and in the last ten years she has worked with Yin Yin Huang and Ace Vedo. Currently, she studies with Hao Huang, professor of piano at Scripps College. She is best known to Athenaeum visitors for her frequent performances at Athenaeum receptions, playing both alone and as a member of a piano trio. A Claremont McKenna senior double majoring in government and piano performance, Wang has been an Athenas varsity swim and water polo team member. This season, she was the SCIAC Athlete of the Year for swimming and diving.

Wang will perform with an orchestra conducted by Douglas Dunston, a candidate for the doctor of musical arts degree at The Claremont Graduate School. The performance will begin with Johann Sebastian Bach's "Chromatic Fantasy and Fugue," (1738) a masterpiece of the highest caliber by one of the world's greatest composers. Bach's command of musical substance reaches from crafting of infinitesimal detail to broad arches of harmonic structure, all of which are infused with an intense, almost volcanically delivered emotional energy. Felix Mendelssohn's iridescent overture to A Midsummer Night's Dream (1600) continues the program, after which Wang will return to the piano to play the original, solo piano version of George Gershwin's "Rhapsody in Blue" (1924). This most famous of Gershwin's works is a tour de force for the concert pianist, rhythmically exuberant and colorfully nuanced, as well as an American classic. Bela Bartok's orchestral version of the evocative "Rumanian Folk Dances" (1915) follows, and the program concludes with Frederic Chopin's "Andante Spianato and Grand Polonaise for Piano and Orchestra" (1836), a work of true Romantic charm and ineffable brilliance.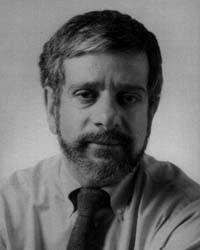 Community and the Future of American Government
ALAN EHRENHALT
THURSDAY, APRIL 10, 1997
The term 'Washington Insider' was created to describe individuals such as Alan Ehrenhalt. Born and raised in Chicago, he has lived and worked in the nation's capital since he was 22 years old.

Alan Ehrenhalt began his career in journalism as a reporter for the Associated Press in Chicago. He moved with lightspeed to the Washington fast track, where he took a job writing for Congressional Quarterly. His biweekly column for this publication was awarded the Everett McKinley Dirkson award in 1983 for distinguished reporting. Ehrenhalt is the creator and editor of the first four editions of Politics in America (1983), a biennial reference book that profiles all 535 members of the House and Senate.

Ehrenhalt is currently the executive editor of Governing magazine. He has written two books, The Lost City: The Forgotten Values of Community in America, published in 1995, and The United States of Ambition: Politicians, Power and the Pursuit of Office, published in 1991. This renowned journalist received his B.A. from Brandeis University and his M.S. from Columbia University. He has been a visiting professor at both Harvard and the University of California at Berkeley.

You are welcome to join the Athenaeum for this lecture and discussion by Alan Ehrenhalt, sponsored by the Rose Institute for State and Local Government.