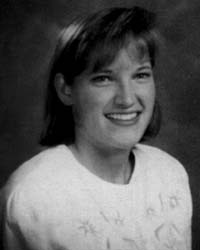 From CMC to the ICU: Reflections on Becoming a Doctor
LORRAINE WARE '88
TUESDAY, APRIL 22, 1997
The curriculum vitae for Lorraine Bell Ware, M.D., reveals a young woman who apparently knew what she wanted to do with her life early during her college career, and then proceeded to successfully do all the right things in preparation for her chosen profession.

Ware graduated summa cum laude from CMC with honors in a dual major in chemistry and biology. Her senior research thesis was entitled "Structural determinations of a lipopolysaccharide in Myxococcus xanthus." At CMC she received numerous honors including the Berger outstanding senior student award, initiation into Phi Beta Kappa, Claremont McKenna College distinguished scholar for eight semesters, and the McKenna achievement award from 1988 to 1992.

Lest you think she spent all her time in science labs, Ware admits to going to a lot of parties. She was also a member of the swim team, head life guard, president of Marks dorm the year it was named "dorm of the year," and played violin in the orchestra.

Ware graduated from Johns Hopkins University School of Medicine in 1992, and she also completed her internship and residency in internal medicine there. She is currently on a fellowship in pulmonary and critical-care medicine at the University of California at San Francisco.

The Athenaeum is proud to welcome Lorraine Ware '88 back to CMC as part of the series recognizing Distinguished Alumni and Women in Medicine.