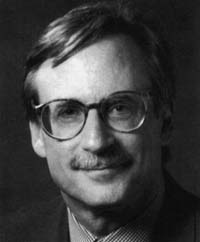 McKenna Lecture on International Trade and Economics
Globalization and Its Discontent
MICHAEL BOSKIN
WEDNESDAY, APRIL 23, 1997 4:00 p.m.
Chairman of the Consumer Price Index commission, former chairman of the President's Council of Economic Advisors, and T. M. Friedman Professor of Economics at Stanford University, Michael Boskin is internationally recognized for his research on world economic growth. He is the author of more than 100 books and articles. Especially powerful are his projections of coming changes on the information superhighway and the way in which rapid technological developments will affect every aspect of life in the next millennium.

Boskin received his B.A. with highest honors and the chancellor's award as outstanding undergraduate in 1967 from the University of California at Berkeley, where he also received his M.A. in 1968 and Ph.D. in 1971. In addition to Stanford and the University of California, he has taught at Harvard and Yale.

Boskin has received numerous professional awards and citations, including Stanford's distinguished teaching award and the National Association of Business Economists' Abramson Award. He is known in academe, government, and business for his candor, insight, and integrity.

You are welcome to attend this afternoon lecture by esteemed economist, Michael Boskin, who will speak at 4:00 p.m. in the Security Pacific Room in the Athenaeum. This lecture is the third annual McKenna Lecture on International Trade and Economics, funded by a grant from the Phillip McKenna Foundation.