Athenaeum Location
Print Newsletter
September 11, 1997
Vol. 13, No. 01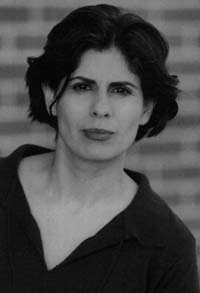 Social Responsibility and Filmmaking
LAURA SIMON '85
THURSDAY, SEPTEMBER 11, 1997
The movie has an immediacy, a truth, an impact that comes out of the fact that it was shot while it was happening, by somebody who was actually living it.

-Roger Ebert
In 1994 when voters in California approved Proposition 187, the controversial bill that would deny public education and health care to undocumented immigrants, teacher Laura Angelica Simon made a film documenting how the issue divided her school. Armed with borrowed equipment and tapes donated by the Museum of Tolerance, Simon and friend Tracey Trench pooled their money, found a crew willing to work for free, and created the film Fear and Learning at Hoover Elementary (1997). This hour-long documentary was one of 34 films (out of 800 submissions) selected by this year's prestigious Sundance Film Festival, where it was the winner of the Freedom of Expression Award.

Located on a street dividing two rival gang territories, Hoover Elementary is in the Pico Union neighborhood, known as the Ellis Island of Los Angeles. According to Simon, 90 percent of the students at Hoover are economic and political refugees from Mexico, Guatemala, and El Salvador living in one of the poorest neighborhoods in Los Angeles. As a teacher at Hoover Elementary, Simon was able to access other teachers (both for and against the measure) and their young students-the overlooked victims of the debate and whose childhood has been sacrificed to this political agenda. The deep divide between racial groups at the school, and within the Latino community itself, could only have been discovered by a filmmaker who has lived within, and struggled deeply with, the heartbreaking realities of the new American immigrant experience in inner city schools.

In her film Simon presents both sides of the debate and has earned praise and criticism from people in both camps. Although she "passionately voted no" on Prop. 187, Simon has never seen her film as a political project. "I saw it as historic, about a place in L.A.... Some people get frustrated with me for not telling them what to think. This is not a black-and-white issue that can be resolved in a tidy way in an hour. Reality lives in the gray."

At six Simon legally immigrated from Mexico with her parents, experiencing alienation and discrimination as a Spanish-speaking child. By fourth grade she was fluent in English and in high school was valedictorian. She received a scholarship to Claremont McKenna College, where she majored in economics and philosophy, and was senior class president and commencement speaker.

In order to allow sufficient time to view the film as well as hear Laura Simon discuss her work, the buffet dinner will begin at 5:45 p.m. The film will start at 6:15 p.m., followed immediately by the lecture and discussion.

The Athenaeum is honored to host Laura Angelica Simon on her return visit to campus and hopes that many of you will take the opportunity to meet and learn about the work of this distinguished CMC alumna.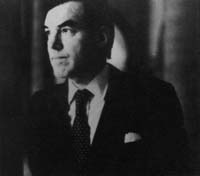 Writing Military History
JOHN KEEGAN
MONDAY, SEPTEMBER 15, 1997
The underlying social forces of any civilization, its values and traditions, are reflected in its military. Is the army comprised of status-seeking aristocrats or conscripted citizens? Is it exclusively male or sexually integrated? Does the country have a standing army or rely on militias? How do the leaders of armies motivate their soldiers to plunge into extremely deadly situations? In his responses to these and other questions, John Keegan's scholarship demonstrates that military history is much more than tales of battles and troop movements.

Born in London in 1934, Keegan grew up in Britain during the thick of World War II. Despite the fact that he has never been in combat, war has become a central focus of his scholarly work. Time magazine has hailed him as "One of the Century's most distinguished military historians." From 1980 to 1986 he was Senior Lecturer in Military History at the Royal Military Academy, Sandhurst. Since 1986, Keegan has been Defense Editor of The Daily Telegraph, a Lees-Knowles Lecturer in Military History at Cambridge, and this fall he is the Delmas Distinguished Professor of History at Vassar. He has recently been named Reith Lecturer for the BBC, an annual appointment for eminent intellectuals. Professor Keegan has published twenty books, which include The Face of Battle (1976), Six Armies is Normandy (1982), The Mask of Command (1987), The Price of Admiralty (1988), The Second World War (1989), and The History of Warfare (1993).

With support from the Gould Center and in cooperation with CMC's chapter of Phi Beta Kappa, the Marian Miner Cook Athenaeum is pleased to announce the inauguration of the annual lecture series on Questions of Civilization. This specially designed series augments the newly established humanities course and will consist of three lectures in the fall semester and an additional three lectures in the spring. Professor John Keegan's lecture is the first in this distinguished series.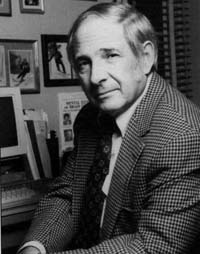 The Construction of Social Reality
JOHN SEARLE
WEDNESDAY, SEPTEMBER 17, 1997
John Searle, one of the best known philosophers in the world, is internationally recognized as a leading figure in the philosophy of mind and language. Though his early fame came out of the development of his speech-act theory of language, he has since branched out to many and varied disciplines.

The wide range of Searle's scholarship has spanned the fields of psychology, linguistics, philosophy, and literary theory. Searle has reinvigorated the mind-body discussion by merging traditional philosophical questions with the newer findings of neuroscience. His Chinese Room argument has been one of the most hotly debated examples in cognitive science and artificial intelligence discussions.

John Searle is the Mills Professor of the Philosophy of Mind and Language at the University of California, Berkeley, where he has taught since 1959. His many honors and awards include a Rhodes scholarship and a Guggenheim fellowship. In 1984 he became the first philosopher since Bertrand Russell to deliver the BBC's Reith Lecture.

Searle has authored many books including Speech Acts (1969), Expression and Meaning (1979), Mind, Brains, and Science (1984), and The Rediscovery of Mind (1992).

John Searle's appearance at the Athenaeum is second in the Phi Beta Kappa and Gould Center Lecture Series on Questions of Civilization.
Is the Death Penalty Just?
WILLIAM KUNKLE, JR.
THURSDAY, SEPTEMBER 18, 1997
Perhaps no issue in American public policy is more controversial than whether the state should execute murderers, a punishment that is meted out to a small fraction of those convicted of homicide in the United States. Each year in this country there are about 20,000 murders, 10,000 persons convicted of homicide, 250-300 sentences to death, and about 50-60 executions. Nearly 3,300 murderers sit on death row in the thirty-eight states that authorize capital punishment.

The Marian Miner Cook Athenaeum is pleased to present the first of two lectures on the justice of the death penalty, one on each side of this emotional issue. In this first session one of the nation's most experienced and public defenders of capital punishment, William J. Kunkle, Jr., of the Chicago law firm Cahill, Christian & Kunkle, will argue the case for the justice of the death penalty.

After graduating from Northwestern University Law School in 1969, Kunkle spent three years as a public defender in Chicago, thirteen years in Chicago as a prosecutor in the Cook County State's Attorney's Office, and is now completing fourteen years in private practice. He has also served as Chairman of the Illinois Gaming Board, Chief Deputy Special Outside Counsel in the investigation of former Speaker of the House Jim Wright in 1988-89, and chief investigator into complaints filed against then Republican Whip Newt Gingrich in 1989. Although his current practice consists of primarily civil cases, he occasionally represents criminal defendants, particularly in federal court. Earlier this year Kunkle made national headlines when, serving as Special State's Attorney appointed by the chief judge of DuPage County (IL), he led an investigation that resulted in a 73-count indictment of four sheriffs police and three former prosecutors for perjury, conspiracy, and obstruction of justice in a controversial local death penalty case.

Most of Kunkle's experience with death penalty cases comes from his thirteen years as a full-time prosecutor. During his time in the State's Attorney's Office Kunkle served as secondin-command to the elected State's Attorney, Richard M. Daley. Kunkle was responsible for administering an office of 585 attorneys, and personally prosecuted nearly eighty felony jury trials, including over fifty murder cases.

Kunkle's most famous case was The People of Illinois vs. John Gacy (1980). One of the nation's most notorious serial killers, Gacy was convicted of killing thirty-three young men and boys. Kunkle led the prosecution team, focusing his efforts particularly on Gacy's insanity defense. In the letter that he wrote which accompanied Gacy to death row, he described Gacy as "a man capable of the cruelest sexual sadism imaginable ... a con-man, a malingerer, a manipulator, a skilled torturer and an equally skilled killer." He concluded: "Justice for thirty-three families and all of the people of Illinois will be finally achieved only when this evil man, John Gacy, is executed according to the laws of this state." The state of Illinois executed Gacy by lethal injection in 1994.

Please join us for a provocative discussion of justice and the death penalty by one of our nation's top litigators.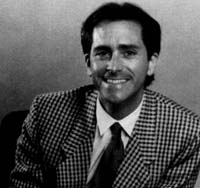 The Goldwyn Age of Hollywood
A. SCOTT BERG
MONDAY, SEPTEMBER 22, 1997
The best-selling Goldwyn: A Biography (1989) by A. Scott Berg is more than the life story of the legendary film mogul Samuel Goldwyn; it also chronicles the American motion picture industry from its origins to the present. Director Billy Wilder called it "the best book about Hollywood I've ever read." In his presentation Berg will use clips from films such as Wuthering Heights (1939), The Best Years of Our Lives (1946), The Little Foxes (1941), Dead End (1937), and performances by Gary Cooper, Laurence Olivier, Bette Davis, Barbara Stanwyk, Danny Kaye, Marlon Brando, Humphrey Bogart, and many others. Berg will survey American movies through the life and career of Samuel Goldwyn, examining how movies reflect the changing taste of the celebrated producer as well as his audience. It is a story of The American Dream and a man who believed in it, lived it, and manufactured it. And that dream embraces a large part of the history of cinema from early silent pictures to Technicolor musicals.

Berg's reputation as a biographer and cultural historian was established in his landmark book Max Perkins: Editor of Genius (1997), the story of the great editor who nurtured and developed the careers of F. Scott Fitzgerald, Ernest Hemingway, Thomas Wolfe, Marjorie Kinnan Rawlings, Alan Paton, James Jones, and dozens of other important writers. Published in 1978, it became a national bestseller and won the National Book Award.

With the cooperation of Anne Morrow Lindbergh, Berg is currently writing a biography of Charles A. Lindbergh which will examine all aspects of his multifaceted career in aviation, business, medicine, public affairs, the military, and literature.

A. Scott Berg was graduated from Princeton University in 1971 and has lectured extensively in the United States and Great Britain. He is a member of the Authors Guild, the Writers Guild of America, Pen Center USA West, and the Century Association. He lives in Los Angeles.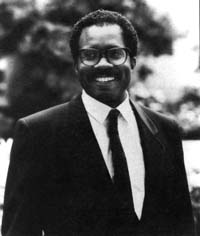 Race, Crime, and the Law
RANDALL KENNEDY
TUESDAY, SEPTEMBER 23, 1997
Though racism and the judicial system has been a hot topic for much of the last century, the particular problems of police discrimination based on race, race-specific jury selection practices, and racial inequality in capital punishment have become especially contested. Harvard Law Professor Randall Kennedy has attempted the daunting task of grappling with these tough dilemmas. Proposing solutions that have been described as progressive but not radical, Kennedy addresses problems by overtly trying to find the common ground between liberals and conservatives, blacks and whites. His self-proposed purpose is "to facilitate the emergence of a polity that is overwhelmingly indifferent to racial differences, a polity that looks beyond looks."

A Rhodes Scholar from Princeton, Kennedy went on to study law at Yale. After receiving his degree, he clerked for Supreme Court Justice Thurgood Marshall and has been teaching law at Harvard since 1984. In addition to founding the magazine, Reconstruction, Kennedy's work has appeared in such publications as The Harvard Law Review, Yale Law Review, The New York Times, Newsweek, The Washington Post, The New Republic, and ABA Journal. He is on the editorial boards of the Nation, Dissent, and The American Prospect.

Named in 1994 as one of Time magazine's "50 Americans under 40 destined to shape the future of the U.S.," Kennedy is the first speaker in the Athenaeum series Justice and the Law.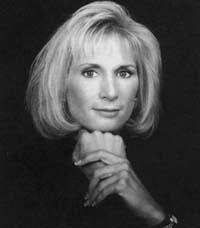 Show and Tell in the 21st Century: The New Juror
JO-ELLAN DIMITRIUS
WEDNESDAY, SEPTEMBER 24, 1997
Scientific "people watching" is how Jo-Ellan Dimitrius describes her work. As the lead jury consultant for the O.J. Simpson legal defense team, she applied the latest in social science techniques such as mock juries and focus groups to construct the perfect jury questionnaire. She then tabulated her responses and graded each candidate on a variety of categories including empathy, punitiveness, and leadership. With this data on hand and a bit of her trademark intuition, Dimitrius selected the jury that produced a not-guilty verdict in the so-called trial of the century.

Though her job is certainly at times glamorous, Dimitrius first examined the profession of jury consulting through the eyes of a dedicated academic. She is a graduate of Scripps College and Claremont Graduate University, where she earned a Ph.D. in criminal justice and politics. Dimitrius has long been interested in the relationship between the television and radio media and the ability of an individual or corporation to receive a fair jury trial. The 6th Amendment to the United States Constitution guarantees the right to a fair trial, and it is Dimitrius's belief that media saturation and instant communication have increased the tendency of the public to prejudge high-profile cases. As a jury consultant, Dimitrius selects cases-ranging from the policeman accused of beating Rodney King to Heidi Fleiss to corporations facing toxic law violations-where she can assist the underdog who has been the brunt of significant public criticism before trial.

Dimitrius will elaborate on her perceptions about the role that the information age plays in the jury system. Dr. Dimitrius is the second speaker in the series justice and the Law, which will focus on potential pitfalls in the efforts of America's courts to decide cases justly.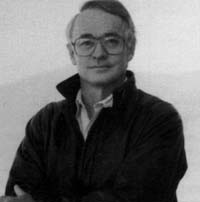 Censorship, Politics, and the Culture of Transgression
JAMES Q. WILSON
THURSDAY, SEPTEMBER 25, 1997
With the public outcry over the Robert Mapplethorpe exhibit, NBC's resistance to the recently proposed television ratings system, and heated controversy over legislation that would restrict or filter the flow of information available to citizens, the classic debate over censorship in a liberal democratic society has again emerged at the forefront of current issues.

To illuminate the crucial topic of censorship in the contemporary political and cultural environment, the Gould Center for Humanistic Studies has engaged Martha Bayles, author of Hole in Our Soul: The Loss of Beauty and Meaning in American Popular Music (1996) and a nationally recognized authority on issues of censorship and government support of the arts, as its special program director. To complement and amplify the material covered in the Gould Center undergraduate seminar she will be leading this fall, Bayles has herself enlisted several experts who will discuss various aspects of issues taken up in the course. The first speaker in the series will be James Q. Wilson.

In a Reason magazine interview, Wilson remarked that underclass culture is "something which gets magnified and endorses certain kinds of behavior. The media are partly responsible, but not because there is violence on TV... I think television's main effect has to do with socialization. Viewers are absorbed in a world of self-expression, compulsiveness, immediate gratification-that's what TV gives you." In his Athenaeum presentation Wilson will address the limits of social science evidence in the debate over censoring or regulating violence in the media.

James Q. Wilson is the James Collins Professor of Management and Public Policy at UCLA and the author or editor of several books including The Moral Sense (1993) and The Politics of Regulation (1980). For decades Wilson has helped shape public policy not only by the force and eloquence of his writing and teaching, but also by his service on national commissions, which include the White House Task Force on Crime and The President's Foreign Intelligence Advisory Board.
From the Director
BONNIE SNORTUM
The Marian Miner Cook Athenaeum has not been left behind in the surge of energy that has permeated the CMC campus this summer. Every square inch of the interior has been polished, painted, reupholstered, or papered. For those of you who have debated the merits of tall chair vs. small chair, the Security Pacific dining room boasts all-new chairs and table tops. You will also find state-of-the-art sound and lighting.

The program schedule will continue to offer an intellectual smorgasbord. Says founding trustee Donald McKenna, who thought up the Athenaeum concept for the college, "The Athenaeum is supposed to be an anti-department." The idea is to allow you to engage in informal intellectual pursuits not necessarily connected to your classes.

Some programs are organized into series and will include speakers focusing on such topics as censorship, justice and the law, baseball, the American dream, questions of civilization, film, contemporary issues in business, and the Holocaust. We will also host poets, writers, and musicians.

I urge you to take advantage of the opportunity to enjoy a gourmet meal, visit with friends and professors, and meet some of the distinguished guest speakers. To reserve a place for the dinner or lunch preceding a lecture, please fill out the reservation form on the last page of The Fortnightly and drop it by the Athenaeum office. Our staff works to create a refined dining experience and so we expect you to dress up a bit for dinner- no shorts, jeans, or T-shirts, please. Reservations are not needed to attend just the 6:45 p.m. presentation.

You are also invited to drop by Parents Library for the popular daily afternoon tea featuring Sid's homemade cookies and pastries. Teas are held from 3:00 p.m. to 4:30 p.m.

Athenaeum fellows for this academic year are Jon Baarsch and L. John Nelson. You will be seeing and hearing from them soon.
Kick-off the Fall Semester with the Dean of Students Office and the Athenaeum!
TAJ MAHAL AND THE PHANTOM BLUES BAND
MONDAY, SEPTEMBER 8, 1997 7:00 p.m.
GARRISON THEATER

As a veteran musician, it's my job to make sure that what it is I do or know about is being passed along to a younger generation.

-Tai Mahal

Born Henry Saint Clair Fredericks, the man who would later become known to the world as Taj Mahal is a seasoned master and purveyor of the blues in all its forms, including R&B, soul, rock & roll, jazz, zydeco, West African, Caribbean-Taj has played it all. The oldest of nine children, Taj Mahal grew up in Springfield, Massachusetts, in a home filled with music. His mother was a gospel-singing school teacher, and his father a West Indian composer/arranger and avid jazz fan.

As an adolescent, Taj explored the roots of American blues and other forms of music filtered through the black experience in America. He idolized such pioneers as Jimmy Reed, Howlin' Wolf, Chuck Berry, Bo Diddley, Sleepy John Estes, Sonny Terry, and other masters. After earning his degree in animal husbandry from the University of Massachesetts in 1964, he emerged professionally the following year as cofounder, with guitarist Ry Cooder, of The Rising Sons.

In a career spanning over three decades, Taj has toured, recorded, and/or performed with other great artists, including Eric Clapton, Bonnie Raitt, B.B. King, Miles Davis, Jim Hendrix, Bob Dylan, Bob Marley, the Neville Brothers, and the Rolling Stones. His new album, Senior Blues (1997), brings to 36 the number of albums Taj Mahal has recorded.

Taj has acted in films and composed motion picture scores; he wrote the Grammy nominated score for the Broadway production Mule Bone (1991), based on a play by Langston Hughes and Zora Neale Hurston.

You are cordially invited to attend this admission-free concert, sponsored by the CMC Dean of Students Office and the Marian Miner Cook Athenaeum. The dinner at the Athenaeum preceding the concert is open to CMC persons only. The concert at Garrison Theater is open to members of the 5-College community. A 5-College ID will be required to attend the concert.

The dinner begins with a reception at 5:30 p.m. In order to reserve a place at the dinner, please fill out the reservation form below and bring it to the Athenaeum office by Friday, September 5. Seats in the theater will be reserved for dinner attendees.